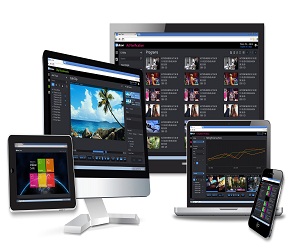 For many, advertising has become confusing, something that they cannot get a handle on, after all there are so many choices to pick from that it becomes like a puzzle with a few pieces missing. With that said, advertising can also be much more beneficial than ever because of all the options that are available where businesses can now target their market audience in a much more cohesive manner.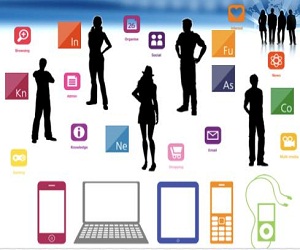 This is why choosing the right advertising company is very important. With today's ever changing technology things move very fast, consumers have more options to pick from, a business owner cannot afford to lag behind when it comes to sales or keeping their existing client base while at the same time trying to get new clients.
There are so many digital agencies to choose from, but those who are in the business know the one company that is always leading the way when it comes to development and new ideas, and that is EQ Works. They utilize several tools to help their clients such as Programmatic Buying for ad impressions that focuses the target audience for each business, Real Time Bidding (RTB) where they are able to value the impressions of a website or mobile device and bid accordingly for a particular space for their advertisers. They also provide Search Marketing, Ecommerce as well as utilizing the various digital advertising platforms that are available such as Face book, Twitter, Blogs  as well as others.
A digital platform is like the software and hardware that is the foundation or base while marketing, branding and campaigns are the strategies that utilize the digital platforms to drive business to their clients.
EQ works with some of the largest global brands that are out there to optimize ad spending, bring in audiences that may be hidden and improve digital marketing results while driving sales which is what any business would want. They know how and where to target client base of a business utilizing all aspects of social media, mobile ads, desktops, tablets, and emails.
While doing all that at the same time they also must evaluate existing and new platforms to determine, current and future levels of customer adoption, how competitors of a particular business will use and plan for new platforms, be able to predict future revenues for each channel based on ad revenue and sales predictions as well as the cost of implementing these new platforms and the overall cost benefit.
EQ Works prides itself in being the leaders in digital advertising, always thinking ahead and coming up with new ideas and technologies, in fact, recently they have introduced a self-service buying platform that targets small to mid-size Canadian businesses. This tool will provide a simple, straightforward pattern for buying targeted digital ads across mobile, video and displays.
There may be other programmatic platforms out there, but their new platform called Atom will target small businesses and direct marketers as opposed to agencies or trading desks, which will allow those with technical skills or the expertise to set up, manage, execute and analyze digital campaigns. They always have been able to introduce something new into the world of digital advertising platforms, this is what separates them for the rest.