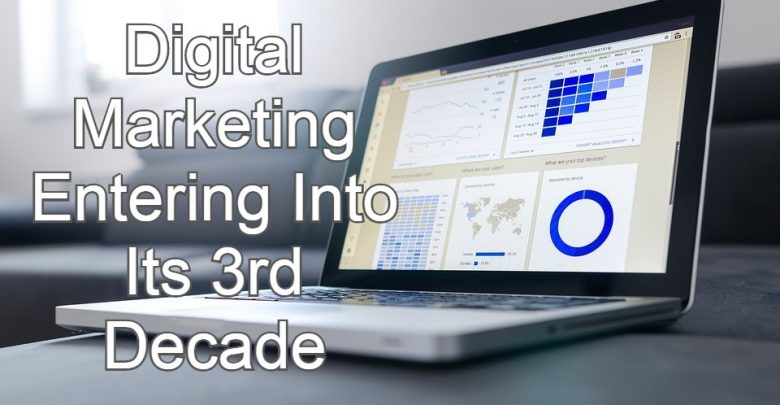 Digital marketing is nothing alone and made up of different parts like social media marketing, search engine optimization, PPC, marketing automation and so on. The latest technologies, marketing techniques, and ever-changing Google algorithms keep business owners and marketing professionals on their toes. It is said by experts that digital marketing is not a profession but it is a giant industry these days as digital marketing is entering into its 3rd decade.
That is the reason, staying up to date should be a vital part of anyone associated with this industry in order to make digital marketing campaigns more efficient and result-driven for clients. As the main objective of every business or brand is to get loyal customers or clients, having a most effective and efficient marketing strategy is vital to chase desired outcomes.
As we enter into a new decade of digital marketing and technology continues to change at a rapid pace, below are some of the digital marketing trends we are excited to see in 2020 and beyond.
User-Generated Content (UGC)
According to recent studies, online buyers are becoming progressively wary of brand messages and depend on many other things for checking the quality of a service or product before they purchase. Customer testimonials, posts published by influencers, reviews and ratings are considered more reliable and authentic by the consumers. It shows that user-generated content is something most important that should be leveraged by brands now and further to make their digital marketing campaigns more effective.
Quality UX Design
UX or user experience design is all about creating products or services that offer great and relevant user experiences. In this era of smartphones and mobile apps, it is more vital to provide users with a quality experience as it is one of the key aspects of business success. A quality UX design needs careful planning, acquiring and join in the products with design, usability, and functions. Whether it is your business website, mobile app or social media profiles, you should provide your audience with great experience in order to keep them engaged with your business for longer.
Interactive Content
Interactive content is one of the latest digital marketing trends and more advertising strategies are based on this type of content. Quizzes, contests, and polls are different forms of interactive content that can be used in several digital marketing techniques not only to increase user engagement but to boost a brand's visibility as well. This type of content can also get more shares and reactions to present a business or brand in front of more targeted users.
Personalization
Traditional ads are no longer effective and engaging even have lost their effectiveness in this digital world.
People these days prefer personalized advertisements as they are busy and want exact things in front of them, they are interested in. personalized ads and messages are dynamically created and displayed to the users based on their preferences, interests, behavior, purchase history and demographics, etc. Companies using personalized ads get more sales than the companies not using such ads as users are more likely to interact and purchase with brands offering personalized marketing.
Shoppable Posts
Social media is considered as a leading marketing platform as a majority of people search on social media before they purchase anything. That is the reason, social media platforms like Facebook have made it easier for businesses not only to share details and information about the product but sell their items too on social media. They can create engaging and appealing shoppable posts on social media to increase conversion rates incredibly. Such posts are created with the product details, description, price and other information so users can make a direct purchase easily. It also helps brands and businesses steer more traffic towards online stores or websites. Shareable posts are becoming popular among brands and businesses and will continue to grow in the years to come.
Voice Search
People are lazy these days with a lot of things to do. That is the reason, they have grown habituated to the expediency that the latest technology brings into day to day lives. Voice search is a superb technology that enables us to search for something line even without tapping a single key. Voice search comes in handy when you are on the go and want to buy something online or need some useful information about something important. That is the reason, more and more brands and companies are optimizing their digital marketing techniques for voice search so they can appear in more search results. Use of long phrases and long-tail keywords is a best way to optimize your products or services for voice search.