Marketing
Digital, Broadcast or Print: Choosing the Perfect Media for Any SMB Campaign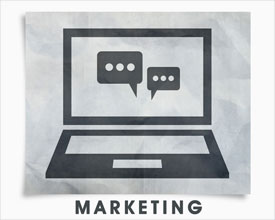 There are so many marketing channels available these days that choosing the right one for your business can be a challenge. Online options alone are vast, including social media, advertising, content, email, etc, and that's not even considering all of the more traditional forms of marketing like print and broadcast.
So how can you go about choosing the best marketing option for your business?
Decide on an Objective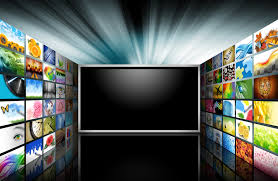 Coming up with your objective is always the first thing to do. What do you want to achieve with your marketing? Is it brand awareness? An offer for a new product launch? A sales boost? Try to be as specific as possible (e.g. increase sales by 20%), and set a goal.
Once you have an objective, this will help you decide upon a marketing channel. For example, if you want to raise more awareness, mass media may be a better option because it can reach a broader market. If you want to target people on a more personal basis, direct mail or email marketing may be more suitable.
Know Your Target Audience
Who are you targeting, and where are they? Identifying your target audience is one of the biggest factors in deciding the marketing medium, and it involves researching your audience. Try to find out their characteristics, where they live, how old they are, and the media they consume.
You may find that they use certain social media platforms or read certain magazines, and this will help you decide where to direct your advertising.
Consider Your Offer
The type of offer you will be promoting can influence your marketing channel. For example, if you have a discount on a product for a limited time period, an email, text message or social media ad may be more effective than publishing your ad in a monthly publication.
Your Budget
Some types of marketing are more expensive than others, so you will need to consider your overall marketing budget. Print tends to be more expensive than online advertising because it invokes printing costs, mailing costs and design costs. However, it is not always expensive – you could print off your own flyers using your own printer and ink cartridges, and deliver them by hand to local customers.
In addition, print tends to have more credibility and prestige. For example, an ad in a respected publication can boost your business's credibility. In addition, physical newsletters may stand out more compared to email newsletters, getting you more attention. So even if the cost is higher, the ROI could be make it worthwhile.
Combine Channels
Once you have gone over these steps, you may have come up with a number of possible marketing options. It is often a good idea to focus on more than one by taking an integrated approach, perhaps by combining traditional and online techniques. You can often reach your target audience on a number of platforms, so use other channels to reinforce your marketing message.
Measure and Repeat
Once you start marketing on any channel, make sure you measure your activity and the results. Some types of marketing are easier to measure than others. For example, while a print advertisement or a TV ad is not easy to measure, email newsletters, PPC ads and direct mail are. The more you can measure, and the more results you can track, the better you will be able to adapt your marketing plans for future campaigns to get more out of your marketing activities.
John Sollars is a businessman who knows the power of integrated marketing. He likes to write about what has helped him build his company, in order to help others just starting out. You can find his helpful articles on a variety of websites and blogs.