Google Adwords
SEO
Creating budget efficiencies in paid search campaigns – How can SEO do it?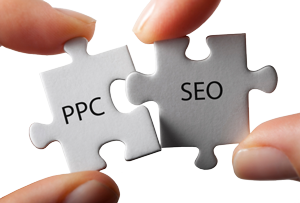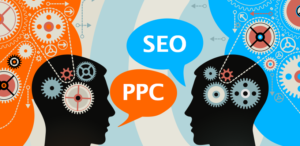 There is often a question asked about why should someone invest in paid media when he is already in the first position in one or many organic search engine result pages. In order to answer this, you have to invest in PPC and also in SEO as this will lead to an incremental rise in the bottom line of the brand. There's enough data to prove it.
The main connection between the 2 lies in 2 main factors, rankings and advertising spend. Whether your goal is to increase total traffic or lower cost per click, the SERP position can tell you how you manage paid search ads. In the PPC agencies, the team works without silos and aggregates performance data everyday.
In order to verify the connection and relation between paid and organic search, we have tracked few keywords with high traffic and their positions through several channels. Let's check out how each positively influences the other.
Paid Search and SEO need to move hand in hand
The optimal digital marketing campaigns come down to the main performance indicators. Once there is an SEO campaign which starts off, it can take enough time to check out positive results. The core strength of paid search is that it allows for short-term performance with increased visibility on few queries. Something that binds them is visibility on SERP with the right tools and this way marketers can influence the position of the site against the results.
It doesn't need to be mentioned that SEO is sustainable in the long run but it may take you long time to see the results before they are actually realize. Here a PPC tactic can help you in offsetting the restrained SEO results during the early stages of SEO campaign. It eve informs the content and keyword strategies for organic keyword targeting and development of content. With well-implemented optimizations, the organic positions will seem to rise.
Decrease CPC and improve CTR
Experts see a clear increase in performance when brands employ both SEO and PPC. It was found that accounts implementing both SEO and PPC strategies witnessed a higher CTR or click-through rate for both paid search efforts and organic search and also lower CPC or cost per click in paid search. We usually organized the data with the help of keywords and we have keywords with active search ads.
An increase in CTR and reduction in CPC can indeed be beneficial but as search engine marketers, the natural habit is to do something and improve performance further. We have found that the most effective paid and organic optimizations comes from adjusting ad positions based on organic visibility. This is not an optimization practice which can be applied to overlapping keywords but with little bit of data testing and filtering, CPC costs can be easily reduced further.
SERP competitors should be monitored closely
However, it is not enough to only synchronize and monitor your work for an account as you also have to track competitors. If you don't have direct access to their ad platforms and analytics, you can never get a clear picture of what they're up to. It is also possible to access auction insights report within AdWords. This offers you a snapshot of the entire competitive landscape.
Therefore, when you use PPC and SEO together, they move from 2 different channels to one to achieve clear results. You will not only get budget efficiency but also more qualified traffic. You need regular testing as with any search marketing initiative but make sure the results surpass the efforts.