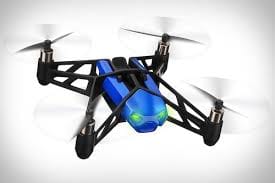 With constant technological developments life is truly awesome. You are able to control your entire life from the palm of your hands. The auto industry has seen massive technological advancements that have improved the driving experience. It is no surprise that driving theory test is slowly incorporating the use of technology in the syllabus.
It is a norm the world over that people like to personalize their cars. Getting the latest set of gadgets and gizmos improves the appearance, comfort and even the driving experience. A few years ago this practice was the preserve of the rich and affluent in the society. This is no longer the case. Auto manufacturers can also customize the looks of your car. The common practice however is buying the base-line items including the add on gadgets and having them  to find out the latest gadgets and gizmos that can substantially transform your car in a manner you never imagined.
The 5 Inch HD, Touch screen with GPS Navigator:

Comes with complete GPS software packages, FM transmitters, Bluetooth functionality and a direct access to the WIN CE operating system.
It has a high definition 800*480 screen resolution. The screen is a 5-inch touch screen that ensures a clear view.
It also supports the DVD player alternative.
This gadget enhances navigation. It allows the driver to have a clear view of the road, far distances and easy negotiation of bends.
The panoramic Rear View Mirror:
Blind spots are a major cause of accidents. This rear view mirror will literary help you save your life.
It is unlike the conventional rear view mirrors since it completely lets you have a clear view of what is behind your car. This makes it almost impossible to miss any hazard on the road.
The panoramic rear view mirrors are quite common in the police, municipal and professional racers cars. You can also get one and boost your confidence on the road.
License plate flash frames:
This is one of the coolest gizmos on the road that lets you express yourself while driving.
This is a programmable plate frame that lets you display your own message beneath your car license plate. With a remote control you can easily switch between the messages you compose.
You simply create up to five messages using a wireless remote control. These messages get displayed on the plate and you can scroll through.
You can use to promote your business or favorite products.
The iPad Car Mount:
This gadget allows to mount your iPad on the backseat of your car so that people at the back enjoy watching a movie or music as you drive along.
Auto Video Recorder:
This is a keep for auto managers. It helps you keep track of what happened while you were driving around. It is configured to allow for both audio and visual recording.
It can be quite useful if you are running a taxi or any transportation business.
CD-4300 DVD player with LCD, TFT and Touch Screen:
This gadget is definitely for the music lovers.
It takes music to a whole new level.