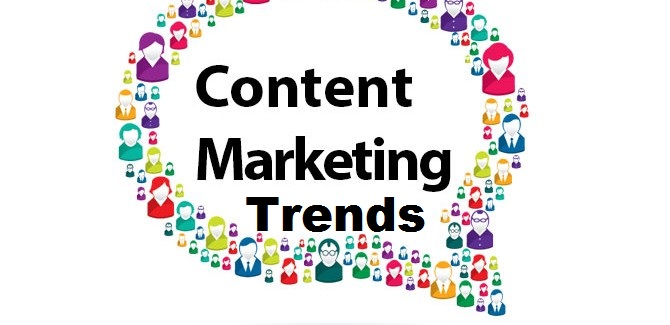 Technology is everywhere whether it is about selling something or purchasing the desired; whatever you do will be done by technology and in technology, the thing i.e. moving on to the top is Content Marketing.
Yes, the content marketing will be taking the topmost position in 2018 and let we discuss latest content marketing trends happening now.
Original Content will get you bets
Here are some updates that apple is about to invest $1 billion stocks on original contents.
As Netflix has taken the world above because of being accessible to each and every person and of being lesser in the price and affordable for mediocre families so now apple requires doing treasured planning relevant to the field in order to get the edge over Netflix.
Moreover, Google purchases original contents not just from big brands like apple but also from companies related to the media business.
They search and purchase contents on those topics which is not present in their algorithms. Moreover, when somebody posts original videos on Facebook, Facebook offers a significant amount in terms of purchasing or offering that content.
And we also have Amazon which are the biggest buyers of original contents. So with all these facts, we got a point that in upcoming years, when online marketing is going to get hype, original contents are going to be its kings.
Marketing as a profit center
Moreover, other than making drinks and selling it to the people now Pepsi and Coca-Cola are aiming at different advertising and marketing campaigns by launching their internal content studios.
These studios make the contents based on a national interest of the people of the country where they want to boost their sales and by earning from those contents online, they generate revenues.
Moreover, marketing and advertising departments always produce contents generate profits and they include that money in the further profit ventures.
People think that the content creation requires much less money than the profit that is earned through it.
So this is the reason that when something requires lesser investment but gains you more money that way becomes top marketing way and this is another reason that Content Marketing Trends are about to be more and more on the top.
Content Marketing Scope Worldwide
Here is a recent research which found that no doubt the content marketing is going to generate hypes around the globe but in Asia, its scope is quite higher.
This is not all, if we talk about US, even their investors are also thinking to increase their investments in their field of content marketing. Now brands in US and Asia Pacific are figuring out more ideas of advertising and marketing through content generation.
Because as it is said above, it is cost effective as well as generates more people in lesser time. It is reachable to more people in lesser time which is another reason for it to be on the top.
In the end, I want to inform all of you that this content industry is not started to take hype just now in fact it has taken place gradually, and with time people have adopted this way of marketing by understanding its importance over time.