Gadgets
Cheapest Spy Cameras You Can Buy In 2021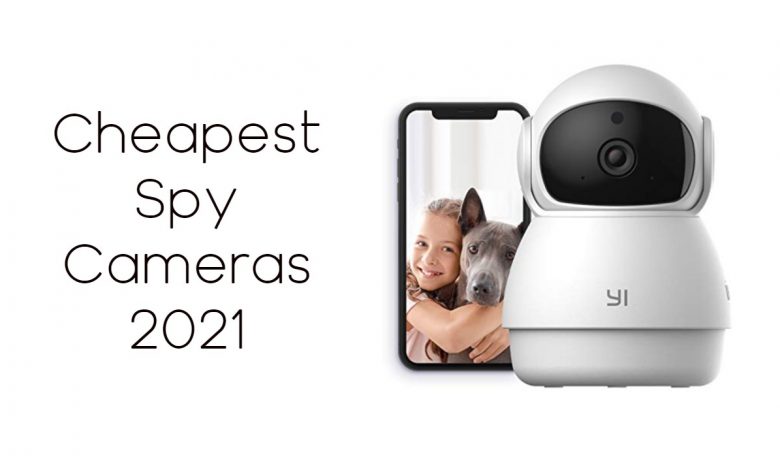 A spy camera is the best option if you want to keep an eye on your smart home, but you don't like those big and visible security cameras. These cameras hold prominent significance as they can be easily adjusted in small places and you can spy from any place at any time to stay comfortable in peace about your home, office, or any other place being secure.
Many different options come under the umbrella of spy cameras distinguished based on shapes and sizes. These cameras can be incorporated into your decor, video doorbells, chargers, clocks, and many other unordinary places. You can buy a spy camera according to the need whether you want to the camera for:
Home Security
Nanny
To keep precious belongings safe
Locker Security
Housemate Security
Elder parents' observation
Now with a large variety in the market, it becomes a bit difficult to choose which one will best suit your need. When it comes to buying a camera, keep in your mind the following features,
Battery timing of the camera
Resolution of the Lens
Live fee option
Wi-Fi connectivity
Motion Detection
Cheapest Spy Cameras Options for You to Buy In 2021:
Here are some of the finest working pocket-friendly spy cameras option for you to buy in 2021.
The Zohulu spy camera is a budget-friendly spy camera with a 1-inch compact size that is easy to hide and adjust in your house. It provides a resolution of 1080p which means high definition video. It supports a 32 GB memory card also allows you to save the recording on an SD card. when it comes to battery timing, it supports 100 minutes of recording.
With the wide-angle lens, you can see a big picture of what is going around in your house making it easier to view all in one angle rather than installing 2-3 cameras. The plus point of the Zohulu wireless camera is its infra-red built-in lights which allow it to record the images in dark too with a motion detection feature.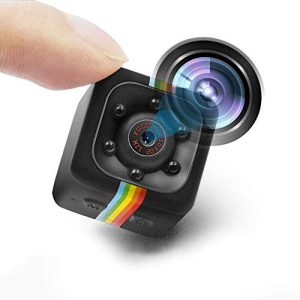 Blink Mini is an affordable option to buy a spy camera for indoor usage with the cool features of cloud recording and motion detection. It allows both day and night recording with 1080p HD resolution and a two-way audio feature that allows you to talk to anyone without leaving your couch. It also works with Alexa-1 making it easier to control the functionality of the camera.
Blink Mini gives you alert messages on our mobile phone whenever it detects motion which is a cool feature at such an affordable price.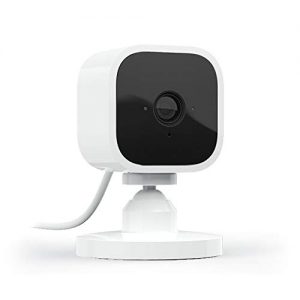 WEMLB hidden camera is a 2 in 1 option for your bedroom or Living room. It is an affordable and ideal option if you are looking for a spy camera that doesn't look like one. With 1080p HD video recording with loop and motion detection features and supports a memory card up to 128 GB is the best option in the market.
It has a wide viewing angle allowing you to have a better view of your house. It can be connected with any device via a Wi-Fi connection so that you can keep an eye on your house at any time and from anywhere.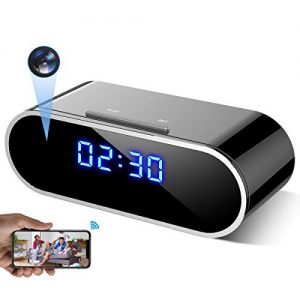 DIVINEAGLE is a camera which can be kept in front of people without being suspicious. With the USB Charger look, it can be kept at the office or in your house. It is a compact design which looks like any normal USB charger with a 1080p HD resolution hidden camera.
The best thing about this camera is that it doesn't blink or indicate to show whether it is recording or not. It doesn't need a Wi-Fi connection and the recording can be saved on the memory card of 256 GB.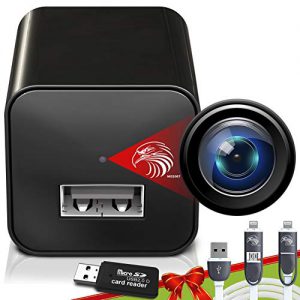 The best thing about this spy camera is that as soon as it detects motion, it will start recording. With a high definition result of 1080p combined with an angle that covers the area at 360 degrees. It also incorporates the night view with built-in infrared light which detects the area up to 3 meters.
It also provides 2-way audio experience allowing both parties to talk and listen at the same time. YI indoor camera also allows the connectivity with Alexa for easy functionality of the camera and to command it for the handy experience. Yi camera can be connected to as many devices as you want via the YI app which is available on both Android and IOS stores.