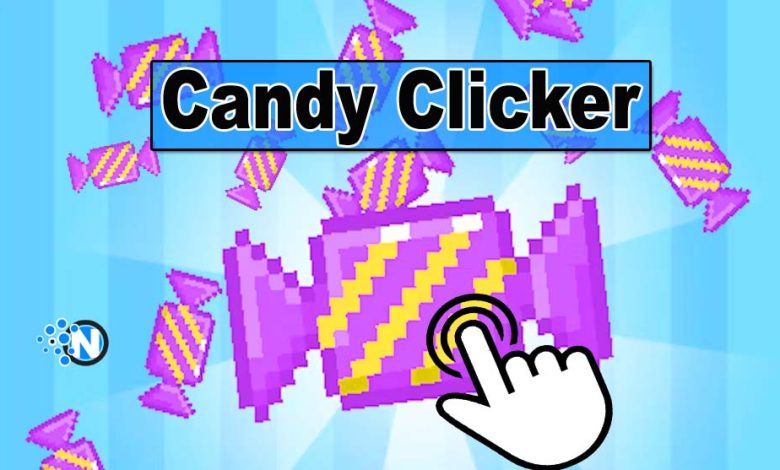 Candy Clicker is among the most exciting games in the world right now. It allows players to collect as many candies as possible within a limited time. You only have to tap the screen to add the candies to your total score. Then, you can utilize them to purchase upgrades. With time, the developers worked hard to add more and more features to this application. Thus, they have made it a good source of amusement. In this article, we have detailed all steps to help you understand how to play it on mobile.
What is a Candy Clicker?
Candy Clicker is a mobile game application with immense features and the addictive mechanics of tapping the screen to collect more candies. You can start the game with minimal candy production and then continue tapping the screen to collect more. As a result, these accumulated candies let you purchase more upgrades and enhance tapping efficiency. Furthermore, you can have idle earnings inside the game. Additionally, the game features special events, quests, and boosts to allow players to engage in more exciting activities. As a result, they pocket different kinds of rewards, leading to gradual progression and satisfaction. Moreover, it combines different elements to provide mobile gamers with a delightful and engaging experience.
How to Launch Candy Clicker on Mobile?
In the under-section, we have enlisted a step-by-step guide to launch Candy Clicker on your mobile. Following them will lead you to grab all the desired advantages and entertainment.
1 – Download the Application

Candy Clicker features cross-platform compatibility, allowing you to have your hands on this game from both versions of smartphones. Android users must visit the Google PlayStore to download this outstanding title, while iOS users can easily find it on the App Store. According to your mobile version, you must only click the download or install button at the respective stores. Then, allow the required permissions to launch the game.
2 – Create an Account
After downloading and launching the game, it will ask you to create an account. Although not compulsory, you must create it to save your game's progress. Consequently, you will start from the same point again after deleting or uninstalling the game. Candy Clicker also lets you play as a guest if you don't want to enter your credentials. You can still enjoy the same benefits without saving the progress in your account.
How to Play Candy Clicker on Mobile?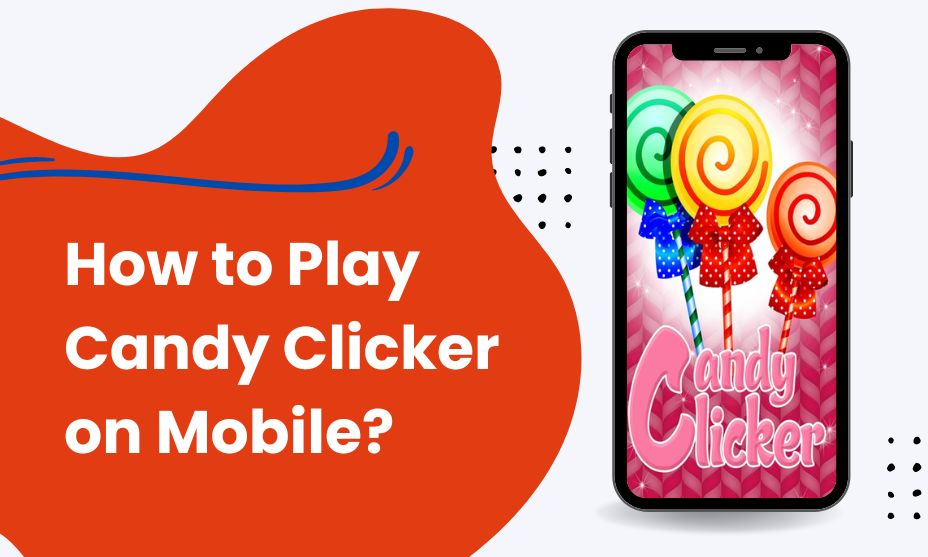 Following are the details on how to play Candy Clicker on mobile. Capture all the data to enjoy more seamless and ergonomic entertainment.
1 – Understand the Basis
Firstly, you must understand the basis of Candy Clicker to entertain yourself with the highly addictive gameplay structure of this game. The main objective of this title is to collect candies, which could be done in several ways. So, we have enlisted some essential ways in the under-section.
a. Tapping
The most convenient way to collect candies is by tapping the screen. Every time you tap the candies, they will add directly to your account balance, taking you up in the leaderboard of Candy Clicker. The more you touch them, the more candies will be.
b. Upgrades
Gathering candies and accumulating enough numbers in your account helps you purchase upgrades. As a result, your clicking ability will increase, allowing you to tap more within the required time. This improved efficiency helps you collect more candies. Common Candy Clicker upgrades include "Faster Tapping" and "Double Candy Earnings."
c. Candy Multipliers
While tapping the screen, you may encounter some special power-ups on the interface. Availing them will boost your candy collection rate and multiply your ability to increase your balance within a limited time.
d. Idle Earnings
Idle earnings are another vital aspect of collecting candies inside the Candy Clicker game. Even after closing the application, the game still runs in the background, helping you to accumulate candies while sitting idly.
e. Quests and Achievements
Candy Clicker also features quests and achievements. Thus, you will be able to earn additional rewards. Moreover, completing these challenges can significantly boost your progress and take your fun higher.
2 – Manage the Upgrades
Next, you must manage upgrades to get all the benefits and progress further in Candy Clicker. Below are some essential strategies you can follow.
a. Prioritize Efficiency
In the early stages of the game, prioritize the efficiency of your tapping. Consequently, you can complete the game swiftly. That's why you must be biased toward accumulating more candies and purchasing the upgrades that significantly impact your efficiency.
b. Balance Upgrades
Purchasing efficiency upgrades in Candy Clicker does not mean you have to skip all the other ones. Balance your spending on accumulating enough tapping power, special boosts, and idle earnings. Hence, it will optimize your overall candy earnings.
c. Save for Special Upgrades
Lastly, you should accumulate the candies and wait for the special upgrades. Candy Clicker offers seasonal sales, enabling you to leverage more power-ups by spending less candies. As a result, you can enjoy significant perks.
Candy Clicker Features
Although there are more than enormous features of Candy Clicker, we have elaborated on some of the most important ones in the under-section.
Intuitive Gameplay:
Candy Clicker boasts an incredibly straightforward and user-friendly interface. Players tap their screens to produce candies, the game's primary currency. As players accumulate more candies, they can invest them in various upgrades and enhancements to boost their candy production even further.
Upgrade System:
The game features an extensive upgrade system allowing players to spend their hard-earned candies to improve their candy production rate. Upgrades can include faster tapping, increased candy generation per tap, and even automated candy production machines that generate candies over time.
Diverse Upgrades:
Candy Clicker offers a wide range of upgrades and power-ups, ensuring that players have plenty of choices for enhancing their gameplay experience. These upgrades often come with colorful and enticing visual effects, making the progression even more satisfying.
Achievements and Milestones:
Candy Clicker includes a robust achievements and milestones system to keep players engaged. These goals give players a sense of accomplishment and provide extra rewards for reaching certain milestones, such as special candies or boosts.
Leaderboards and Competition:
Candy Clicker often includes a competitive aspect by incorporating leaderboards where players can compare their progress and high scores with friends or other players worldwide. This competitive element adds a layer of motivation for players to keep tapping and improving their candy production.
Daily Rewards:
Candy Clicker typically offers daily login rewards to encourage daily engagement, giving players additional incentives to return to the game regularly. These rewards can include extra candies, power-ups, or other bonuses.
Offline Progression:
Even when players are not actively tapping the screen, Candy Clicker continues to run in the background, generating candies. This feature ensures that players can progress even when not actively playing the game.
Engaging Visuals and Sound:
Colorful and eye-catching visuals, memorable sound effects, and music contribute to Candy Clicker's overall fun and engaging atmosphere. The game's visual style is typically crafted to entice players to get in and give it a try.
No In-App Purchase
Another high-end feature of Candy Clicker is that it does not have in-app purchases, helping you grab solid entertainment without paying anything.
Constant Updates:
To maintain player interest, developers of Candy Clicker frequently release updates that introduce new content, features, and challenges. These updates help keep the gameplay fresh and engaging over time.
Final Verdicts
Candy Clicker has engaged people of every age for its high-end features and endless fun. You can increase your score by simply tapping on the screen and collecting the candies. Consequently, you will be able to climb up the leaderboard. In addition, mastering the strategic upgrades and the game's mechanics is a key to success in this high-end game. We have detailed some effective tactics and strategies to become a pro player. The more you play, the more will be your candy collection, and the more will be advantages.