Tech
Business And IT Alignment- Here's How It Works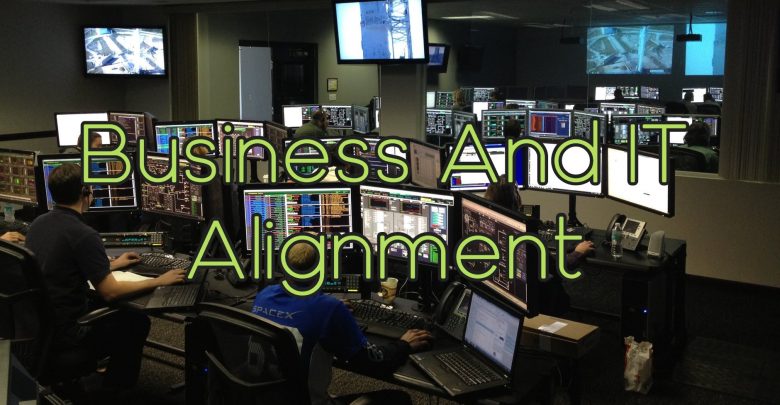 Over the years, IT has emerged as one of the cornerstones of a business's success. It comes as no surprise that more and more companies aspire for IT alignment with the best technology solutions in place. However, this goal of perfect alignment is hard to achieve because of the dynamic nature of the business, technology, and customer expectations. In the real world, there is always going to be a better, newer solution that your organization can embrace for modernizing itself.
To remain competitive, it makes sense that you keep evolving and moving to the newer and the better. If your company fails to adapt, you are at risk of losing your competitive edge over time. So IT alignment is more like a continuous process that you need to work on throughout the business life span. The best approach involves moving in the right direction and being adaptive to the changing landscape. Here are the steps that can help you take your business incrementally towards IT alignment.
Identify business drivers
To start with, you need to identify and understand the business needs which drive IT choices. Here, you will have to list down the business operations and processes that require IT enablement. Since the challenges and needs that an organization faces are continuously changing, you need to keep track of them. A periodic review helps to create a proactive response plan.
Create an IT vision for the company
Once you have an exact view of the current needs, it's time to envision how IT can help. This involves decisions related to the IT capability – right from strategy to process, infrastructure, and organization – that would match business priorities. A vision for corporate IT is the starting point. It is essentially about the general guidelines which would drive the creation of contextual IT capability for your organization.
Assess current alignment
If you are a running company, you will probably have some technology solutions in place already. The next obvious step would be to compare the current IT capability to the one you have envisioned for your business. Alignment involves three dimensions, namely assets, investment, and organization. You need to assess the alignment across the three of them to move ahead and realign.
Identify the alignment gaps
When you compare the ground reality with your vision for the IT capability of your organization, you are bound to identify gaps which are leading to misalignment. When it comes to solving the IT needs of companies, a clear view of these gaps gives you the right direction. After identifying the gaps accurately, you can come up with potential fixes to address them effectively.
Prioritize IT initiatives
Once you have a list of the fixes to resolve the current gaps, you cannot expect to move ahead with implementing them straight away. Considering them individually and creating a priority list is a worthwhile effort. You cannot expect to act on all of them at once because of the resource constraints. Some fixes are easier to make, cover more problems, and are less expensive to implement. So putting them on top of your to-do list is a great idea.
Evaluate the options for implementation
After you have nailed a prioritized list of IT Initiatives, you can go ahead with implementation planning. This is perhaps one of the most critical steps to ensure successful IT alignment for your business. Not planning for implementation is the worst mistake you can make because it can result in over budgeting or even failed projects. Implementation planning involves risk assessment and the creation of a roadmap for IT.
Implementation of IT alignment plan
Obviously, you would want to move ahead with the real implementation once you have a roadmap in place. But even as you implement IT solutions for your business, you will need to ensure tandem with the changing business priorities and challenges. This has to be an agile and continuous process because if you keep moving ahead without looking back, your solution may end up being irrelevant after implementation.