News & Features
Tech
Trending
Bitcoin: Cryptocurrency fraud has been a severe issue for the investors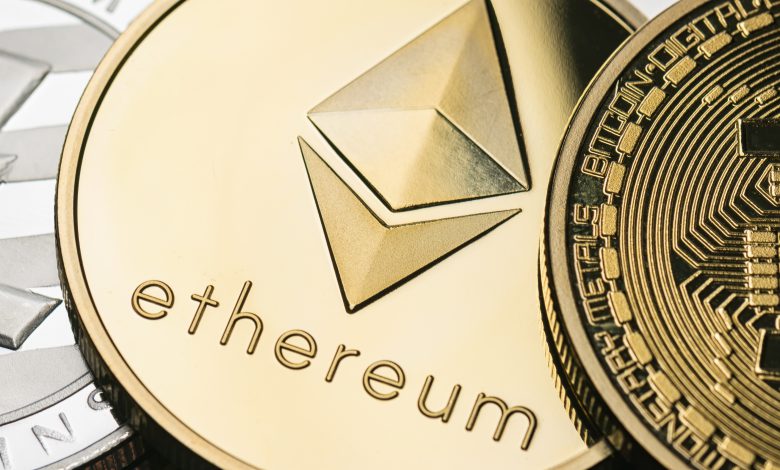 It is possible to make big profits with cryptocurrencies like Bitcoin, and many other virtual currencies. However, the lure of quick money can make it difficult for some people to see the risks, on the other hand, allow scammers to seduce them. Cryptocurrency, such as Bitcoin, is a digital currency that represents a monetary value. This virtual money can be used for purchases and can be converted into U.S. dollars.
Why is Bitcoin different?
In the last few months, cryptocurrency fraud has seen a significant increase in its severity. Thanks to Intelligence report, investors can avoid their money from being stolen. From February 2020 to March 31, 2021, the federal Commission received almost 7000 complaints about cryptocurrency investment frauds. Bitcoin investment is not as protected by the regulatory system as traditional financial products such as stocks, bonds, and mutual funds. Any government does not back virtual currencies. Instead, they are driven solely by demand and supply. It can lead to significant gains or enormous losses for investors.
Bogus websites, fake endorsements, and schemes
Fake testimonials are a hallmark of phony websites. These offers promise you a guaranteed return, as bitcoin scammers fabricate their identities as billionaires and other high-profile figures. They promise to double your investment in virtual currency but only take what you send.
Many cryptocurrency scammers offer nonexistent opportunities. They also create the illusion of significant return. Others fraudsters pretend to be legitimate virtual currency traders. Hackers can also hack into "digital wallets," where users store their virtual currency.
Steps that you should take
Be aware of the risks. The virtual currency trade is highly volatile and speculative. Resist the urge to buy now. Scammers will often create a lucrative false sense that lets you buy a cryptocurrency without considering the chances. Before you purchase virtual currency, make sure to check with any dealer.
You can run an online background check. Before you provide any credit card information, do your research thoroughly. Be sure to read all agreements with digital wallet providers. The Consumer Financial Protection Bureau warns that, unlike banks and credit card companies, they may not be able to replace your money if it is stolen.
Steps that should not take
If you do not understand virtual currency investments, do not invest your money. If possible, hire an expert. Do not invest in cryptocurrency with money you cannot afford to lose. Do not buy virtual currencies based solely on anonymous tips you received from chat rooms or social networks. The codes that allow you to access virtual currency should not be shared with anyone. They should be kept safe.
Top Bitcoin scams you must know.
Bitcoin has been attracting the attention of investors since its inception more than a decade back. The cryptocurrency ecosystem has limited liquidity and very few institutional investors. Bitcoin frauds have been following the price fluctuations of cryptocurrency. As Bitcoin prices rose, so did the frequency and number of these frauds.
Bit coin's initial blockchain infrastructure was primitive. It often crashed as the network grew in transactions. As a result, more criminals began to use it for transactions. In recent years, as Bitcoin has attracted the attention of institutional investors, hackers have shifted their strategies to targeting cryptocurrency wallets. Crypto wallet theft frauds are becoming more popular.
Hacks for your wallet and exchange
Previously, cryptocurrency exchanges were the primary sources of fraud for hackers. Hackers now focus their attention on other areas, such as online cryptocurrency wallets. In June 2020, hackers stole 1,000,000 customer email addresses. They also breached the marketing and email databases of Ledger, a French-based crypto wallet company.
They also stole personal details for 10,500 customers and published customer email addresses on a website. The company had to send its customers an email asking for their password resets.
Social media frauds and cryptocurrency
Social media is a significant force in mainstream society. Its growth has coincided with Bitcoin's increasing visibility. It is therefore not surprising that hackers use social media to target Bitcoin holders. They have created fake social media accounts or hacked popular accounts to solicit Bitcoin from their followers.
The most well known example of this was in July 2020, when the Twitter accounts of a few famous people and companies were hacked. Bitcoin frauds are not limited to Twitter. YouTube has also been affected by the same problem.
Social engineering frauds
Hackers use psychological manipulation and deceit to steal user's vital information. Phishing is an example of a social engineering fraud in which hackers send emails linking victims to a fraudulent website to request personal information, crypto wallet private keys. These keys are required to access funds in the wallet. Once hackers have this information, they can access Bitcoin and other cryptocurrencies contained in these wallets.
Initial coin offering and Bitcoin fraud
ICO frauds flourished during the peak of cryptocurrency mania 2017-2018. These frauds have decreased in frequency after a thorough SEC crackdown. The federal agency continued its fight against these frauds as recently as 2019. Scammers have many ways to seize investors' Bitcoin using an ICO fraud.
A popular way to defraud investors is to create fake websites like ICO and then instruct users to deposit their coins in a compromised wallet. The latest fraud to hit cryptocurrency markets is decentralized finance. It has been a magnet for innovation within the crypto ecosystem in recent years.
Conclusion
Hackers are very inventive in finding ways to steal information from people. Always double-check the address that you are sending bitcoin to when sending it. Once installed, malware programs can change the addresses of bitcoin addresses. It will cause all the bitcoin to be sent to the address of the hacker instead. It is unlikely that you can reverse a bitcoin transaction once the network has confirmed it. However, with Intelligence Report, you still get the chance to reverse the payment. Scammers are trying to exploit people by offering free bitcoin or other digital currencies. They ask for personal information and a small amount of money to register.
It is essential to report any fraudulent content that you find on a website immediately. It is a brilliant idea to be cautious about which programs you allow administrator access to your devices.