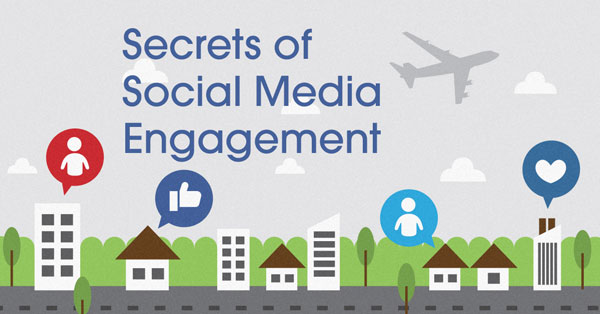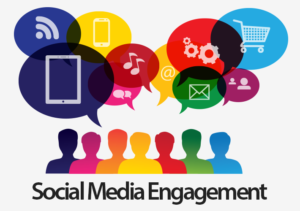 Did you recently notice a sudden drop in your Facebook engagement? Are you wondering about how you could better engage your fans in your Facebook page? Well, making small changes to the things that you post can always help Facebook updates generate likes, clicks and comments. Learning how to increase social media engagement is much easier than what you think. All the resources, including how-to videos and supportive eBooks are all available online. But social media marketing is a vital part of any digital marketing campaign and improving engagement is all about execution. Here are few tips that you can take into account for boosting Facebook and other social media engagement.
#1: Offer a question to the audience
One of the most effective and simplest ways of kickstarting a conversation with your Facebook fans is by asking them a question. Basically, by posing a question, you ware inviting a response and once you find your fans relating to the question, you will see them showing interest in whatever you post and this will increase engagement.
#2: Ask your fans to make some kind of choice
One of the funniest ways of engaging your fans with you is to publish any this or that post. Ask people to choose a definite side, choose a favorite or ask them to make a choice between 2 things. An additional benefit is that such posts can create division among your fans and these can also invoke dialogue in the comments. The debates are good fun but you should be mindful of the possible trolls.
#3: Post whenever your fans are online
People use Facebook during different times of the day and there are some others who are there on Facebook all over the day. In case you make the mistake of publishing few posts almost every day, there is a high chance that some of your audience will miss most of your posts. By the time the users check the feed, your content will also be buried. An even better tactic is to post whenever your audience is active. You can click the 'Insights' tab and then click on 'Posts' in the left menu. Posting at late night is also a good strategy.
#4: Share good images
A picture can speak a lot more than the text and an image that is visually striking can bring bring on a thumb-scroller to an immediate halt. Images have got enough time to improve engagement, especially when they relate a story to connect with audience on an emotional and personal level. Facebook posts with images see more than the engagement of basic text posts.
#5: Engage with different other brands
There is no rule which says you require limiting your Facebook efforts to your own page. Explore the social media landscape, post to various other pages and engage with different brands when there's a shared audience and synergy. But whatever way you adopt, you require being tactful. Treat other posts in a similar way as you would share content and engage with other people. Share an agreement to post someone else's content and this will offer a mutually beneficial boost in organic reach as both sides will be exposed to a wider audience.
Therefore, if you're wondering about the ways in which you can get maximum Facebook engagement, you can take into account the above mentioned ways. If you don't think you will be able to take steps on your own, you can get in touch with a social media manager who can help you with the best ways of increasing social media engagement.