Blogging
The Best Places to Find Topics For Your Articles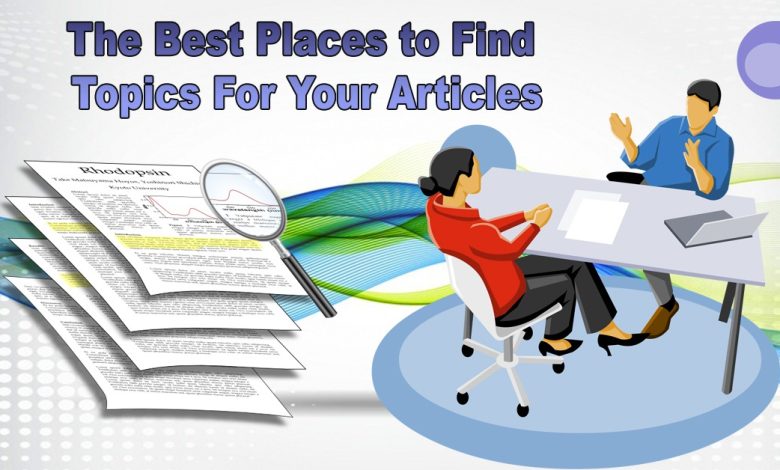 Articles are the bread and butter of any blog or website. They provide useful information that can help draw in readers and make them stay. But coming up with good topics for your articles can be tricky. Bloggers often find themselves struggling to come up with new ideas that are interesting and relevant. Here are some great places where you can find topics that will engage your audience and keep them coming back for more effective content.
What Makes a High-quality Article?
Article writers for any topic emphasize key points, which, when implemented in your texts, will please your readers. Copying someone's idea is not enough to make your text real and engaging. To create a perfect article, you need to find the right angle of approach, the most reasonable and up-to-date sources of information, as well as additional interesting facts or anecdotes.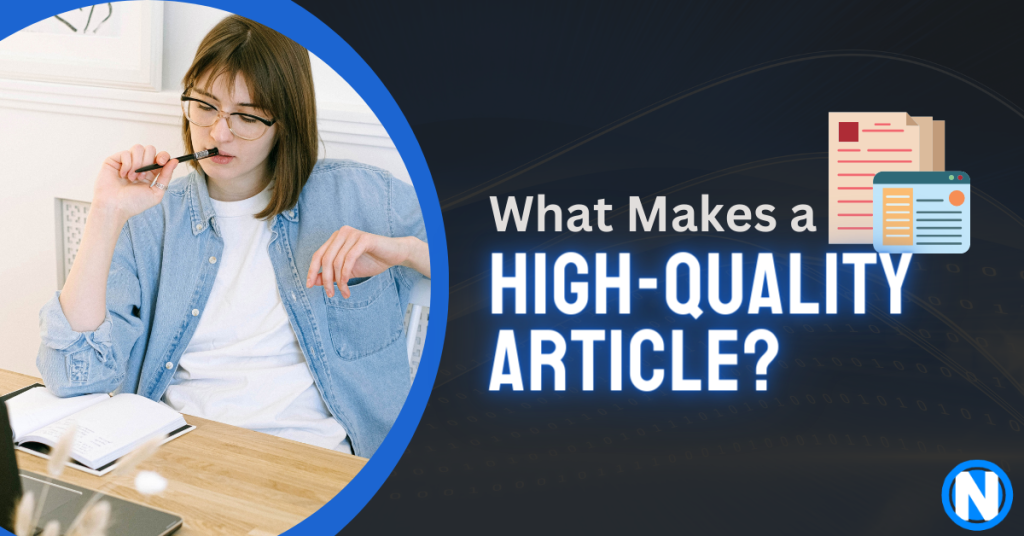 Completeness
Topic articles contain a purpose. The person reading the article should get something useful. The consumer gets new knowledge, interesting ideas, and motivation. Completeness is not the same as volume. You can write a 500-character post and it will be more useful than a 10,000-character stream of consciousness. These metrics reflect quality-controlled content.
Easy to digest
The article should not overwhelm the reader. Engaging and accurate content is easy to digest. It is better to simplify than to complicate. Instead of complicated words, use words that are understandable to everyone. Complicated text can discourage you from reading the article. Authority Building content is built on the rule of accessibility to a wide audience.
The structure of the statement
In an article, there should be logic. The reader should not have the feeling that the article is incoherent. Article writers should finish each thought. All sentences should have a coherent ending. Divide information into subsections, lists, and headings. Highlight clever thoughts and focus on what is most important. Make your article easy to read.
Presentation
You need to be able to entice the reader. The same topic can be covered in different ways. Qualified writers present information in a way that makes us want to read. Other article writers can't attract an audience. Find your style. Your texts must be recognizable.
Tips for Quality Article:
A quality article implies a catchy headline. Expert article writers pay special attention to this. To make the right headline, you should choose a few word combinations with active verbs. Then you need to choose the most compact one out of this number. For topic articles, you should write a brief description. It can be 2-3 sentences.
All custom content should be based on these sentences. This description should be placed in the first paragraph. It should serve as a kind of support for the title. Very often it turns out that the short text and the title are more valuable than the article itself.
It is to these two things that the customer and the reader pay the most attention. Achieve Content Marketing Success depends in many aspects on the passion of the audience. If your article contains information on a certain query, the very query for you may be that headline.
What Do You Think is Most Important in an Article?
Content, style, literacy – your answer. You are right in some respects.
But how does the reader decide whether your article is worth attention or not? That's right, he runs through the subject and the title. If a person is intrigued by your article, evokes emotions, or helps to solve a problem, then it should be read.
The topic of the article is a characteristic of your text, it creates a general impression, and conveys the essence.
Top Places With Topics for Your Articles
Get A Copywriter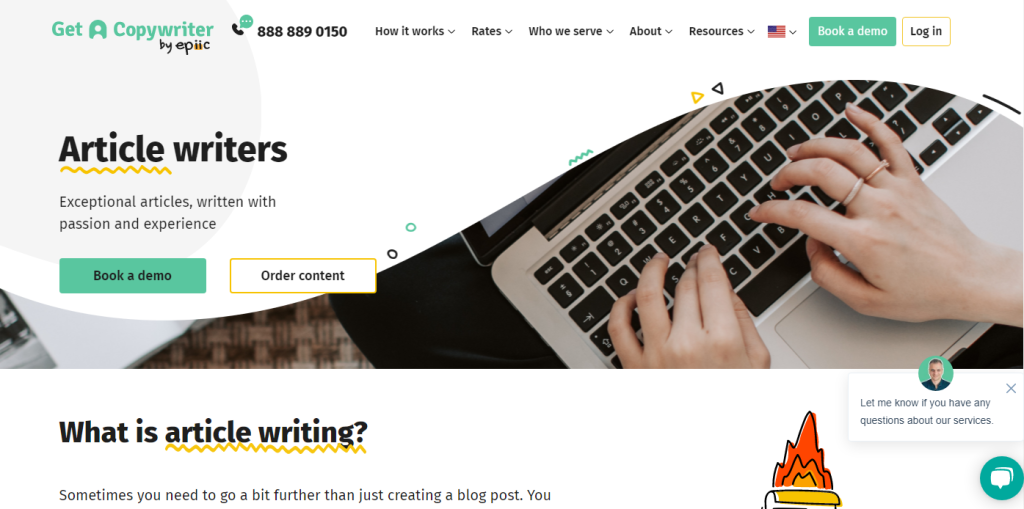 Get a Copywriter Service offers the possibility of selecting topics for articles. Guys are ready to help you with a niche and with the best text title solution. Here you can get inspired and find an assistant, who will supervise your project. Generate more sales and website visits with a comprehensive content marketing solution that comes at one, low monthly cost.
Topic Generators
Topic generators are a great way to get ideas for your articles. They can provide you with endless topic suggestions that you can then use to create a custom article. Some topic generators are free, while others offer paid plans. It's important to research the topic generator before you use it.
Google's Keyword Planner
To use this tool, you need to sign up for Google Ads. In this case, the average number of impressions of the topics will be presented with a large variation. The service can be a good source of new ideas. The tool works not only with the choice of topics but also with the search for a suitable title.
HubSpot Blog Ideas Generator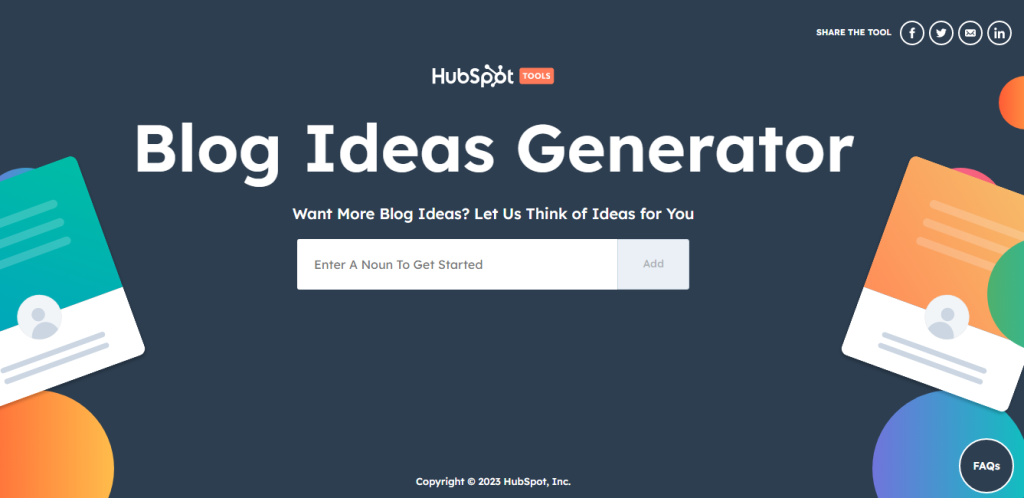 This is a great tool for finding topics for articles. It was created by HubSpot. Insert up to five keywords and get a list of ideas for your article. The tool also displays the best topics and related keywords. This is a great find for those who need to come up with creative ideas quickly.
In Google and YouTube Search Cues
When you start typing something into a search engine, it tries to guess what you're looking for and suggests options. The algorithm does this based on search history, your region, and trends. The latter is especially interesting: thanks to the prompts, you can find a query that's gaining popularity.
Final Thought:
Keep in mind that a well-written article is not only about the right topic and catchy title. Writing an effective article involves lots of other factors such as targeting the right audience, giving value to your readers, and being consistent with your content. Make sure that you always focus on providing quality information in your article and keep it up-to-date. Your readers will appreciate this effort, and it will help you build a loyal audience.
The articles may begin to compete with each other. So one of them will simply stop bringing in readers because it will go lower in the rankings. And don't forget, your text must be unique. Be sure to use Plagiarism Protection.