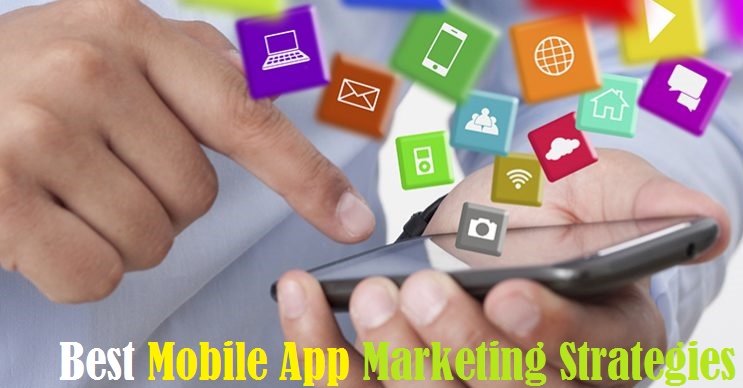 As we all know that a lot of android and apple mobile apps out there in app stores, each and every app-developer in these days really need to build a strong marketing strategy get a huge app user base in order to make the app success.
What will you do to let people download and use your newly built mobile app? Definitely, you will hunt for best ways to market your mobile app in order to increases its number of downloads.
As a mobile app owner or developer if you're looking for best ways to successfully launch and market your App, you must go through the below listed best mobile App marketing strategies to plan a result driven app marketing plan to get desired outcomes.
Catchy landing page
Having an amazing and catchy landing page means lots of more users and downloads.
Yes, it is the place where you reveal basic details and menu of your app and a visitor will land here after clicking your app's advertisement link, so it must be memorable to bring a user back soon.
When it comes to design a perfect landing page for your app, you must focus on choosing the correct keywords, attractive layout, and soothing colors to provide your users an excellent user experience.
App store optimization (ASO)
Its mean you must spend few of your moments to optimize your app for app stores.
App store optimization is the SEO of your app for specific app stores in which you are about to launch your app and it is also considered as the most important part of mobile app marketing.
The more you will optimize the app for stores, the better your App will rank high in the App stores to bring mass visitors.
ASO is all about to make potential users to find out you in stores without difficulty. No matter you are publishing your App on Apple App Store or Google Play Store; you must optimize your app for app stores in order to get better marketing outcomes.
Make it desirable
Yes! It is one of the most actionable App marketing tactics that turns your visitors into regular users.
Don't try to make your App a billboard of your company in the store but try to develop an app that will show the real utility to users so they can recommend it as well within their social circles.
Social media sharing
Social media is the most famous and engaging way to market your products or services and when it comes to market a mobile app, nothing can give you great results but proper social media sharing.
When using social media platforms for mobile app marketing, you need to focus on letting your audiences know that you are among them with a greatly-developed mobile app that has real useful functionality or content for them.
Believe me; they will surely check it out and share as well to give you a big number of downloads.
It must be easy to share
Making your App easy to share is one of the best mobile App marketing strategies, so allow customers to share it with their social circles without facing any difficulty.
You must add some great sharing features like "invite your friends" option so they can recommend your app to others effortlessly.