Internet
Best Internet Service Providers for 2021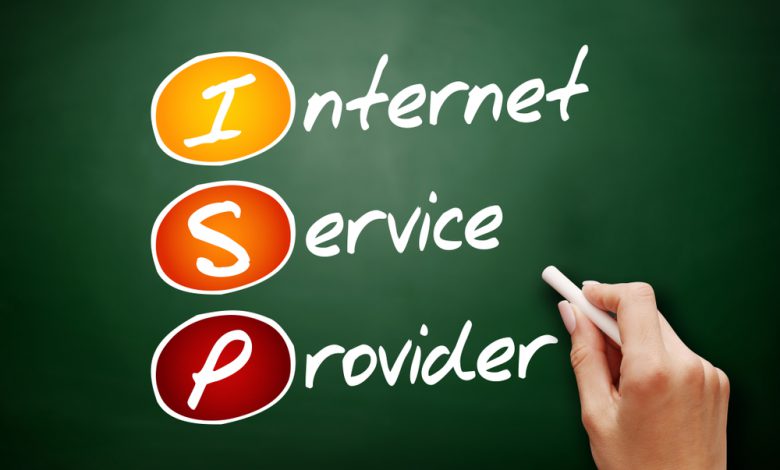 Today, more than ever, internet access has become a staple in every American household, thanks to the ongoing COVID-19 pandemic that has confined all of us in our homes. Whether it's working from home or studying, we need a stable and reliable internet connection to accomplish our daily tasks.
As high-speed internet becomes increasingly popular due to its growing demand, internet service providers (ISPs) are fighting hard to keep their customers happy. The U.S. Census Bureau stated that almost 90% of households have a perfectly good internet connection.
There are many ISPs in the country, which makes it difficult to pick the ISP you should go for. You might like an ISP's offers, but they might not be available in your area and you might not be sure about the ones that are. Whether you're planning on getting a fast-speed internet plan or a reasonably priced one, you need to do your research. To help you out we have listed some of the best ISPs you could opt for.
Read on to know more about some of the top ISPs for 2021.
Xfinity
Xfinity provides its internet services in 41 states in America, which means there is a high chance that it will be present in your area.
Xfinity's cheapest internet plan with a download speed of 15 Mbps and upload speed of 2Mbps, starts from $29.99 per month. Its cable plans are definitely a little more costly but have a higher download and upload speed of 600 Mbps and 20 Mbps for $69.99 per month.
Its fiber internet plans are also available in certain areas and offer speeds up to 2 Gbps. However, it's one of the most expensive plans costing $299 per month. You also get some more perks when you subscribe such as discounts for autopay, self-installation, one-year service agreements and paperless billing.
Xfinity internet plans have a data limit of 1 TB and include free security software. It also gives you access to nationwide Wi-Fi hotspots.
Xfinity is one of the finest internet service providers in the country. If it meets your needs and is available in your area, you should certainly opt for it.
AT&T Internet
According to the American top tech news resources, AT&T is one of the oldest telecom companies in the US. AT&T Internet is available to an estimated 122.8 million people, which makes it the second-largest internet service provider. Its fiber internet services are available to 36 million people.
 It is known for keeping things simple and has two main internet plans:  Internet 100 and Internet 1000. As you can tell from their names, they offer internet speeds of 100 Mbps and 1 Gbps, respectively.
The faster internet plans are based on fiber optic cables and come with a data cap of 1 TB, which is more than enough to satisfy your needs. There are two fiber internet plans you can subscribe to. If you have a medium to a large family, then you can subscribe to the plan that offers 300 Mbps speed for $45 per month. If your usage is extraordinary, then you can subscribe to the one that offers download speeds of 940 Mbps at $60 per month. That being said, AT&T also has internet plans with a 5 Mbps speed for those who are on a budget.
You can further choose to take up a $100 AT&T Prepaid MasterCard when you order its internet plans of 25 Mbps and above online.
You can also bundle your internet plan with AT&T wireless services, AT&T TV and DirecTV. Bundling will unlock discounts and offer more convenience of getting all services under one roof. 
Verizon Fios
Verizon is one of the best ISPs that needs no introduction. It has successfully nailed the two main components that signify customer satisfaction: reliability and performance. Aren't these the most important factors when it comes to your internet?
Verizon's fiber internet plans start from $39.99. The plans offer a minimum speed of 200 Mbps and a maximum of 940 Mbps. The best part is that there are no data caps that limit your monthly use. You can stream and download to your heart's content.
You can also get Verizon Fios as a part of a bundle. It only offers its plans in selected areas in the Northeast since fiber internet is not so common. If it is available in your area, then you should certainly opt for it without any second thoughts.
Spectrum Internet
Spectrum internet service is available in 42 states. Spectrum makes things easy for you by offering very simple plans. It offers three internet plans: Spectrum Internet, Spectrum Ultra, and Spectrum Gig. Spectrum Internet is the basic plan that offers download speeds of 100 Mbps and 10 Mbps of upload speeds. The plan costs $49.99 a month for the first 12 months for new subscribers, and once the timeline is over, you'll have to pay their standard rates.
Spectrum Internet Gig is the fastest internet with 940 Mbps of download speeds and 35 Mbps of upload speeds.
Spectrum offers a number of add-ons. Apart from access to unlimited data, you also get free antivirus software and modem, and access to nationwide Wi-Fi hotspots.
How to Choose The Best ISP?
There are four elements to consider when shopping for an internet plan: cost, speed, reliability, and billing. That being said, it's never easy to gauge most of these factors until you do your research to know what ISPs' current customers have to say. We hope you'll make your decision on one of these ISPs!