Computer
Best Buy Monitors – Find the Right Monitor for your PC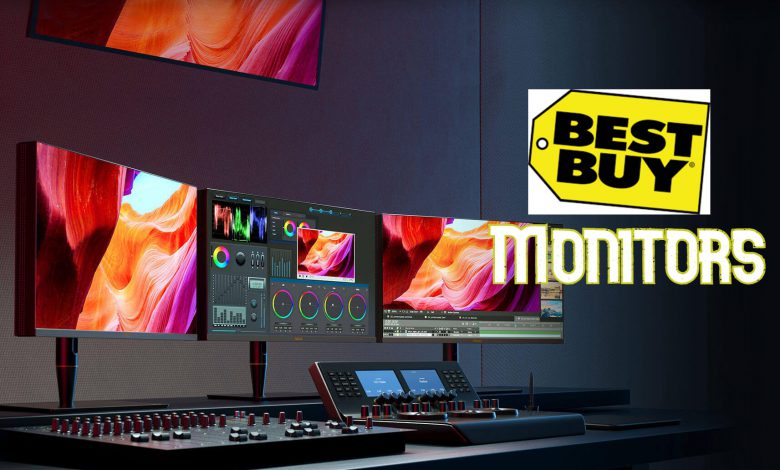 The monitor is an integral component of a computer and is also known as the window to a PC's soul. If it is unable to provide you with a clear, bright, and quality display, everything you do on your computer will seem dull and blur. Whether you are using a PC for office work, gaming, video editing, or just for reading informative blogs, best buy monitors can meet your needs.
Not everyone is looking for the same computer monitor. Some look for a great bright display, while others may have connectivity and other important features on their buying checklist. Buying a new monitor can be a big decision especially for first-time buyers because it is very easy to get confused and overwhelmed with so many options available.
To help you make the right and informed decision, below is the list of the top best buy monitors you can get at affordable prices.
5 Top Rated Best Buy Monitors
Here we have listed some top-rated monitors on best buy to help you pick an ideal one as per your individual needs and requirements.
1- Dell – SE2719HR 27″ IPS LED FHD FreeSync Monitor-
This Dell IPS LED FHD monitor allows you to enjoy a high-quality and crystal-clear picture with a 27-inch wider screen. It comes with a thin bezel design and has a built-in power supply. It also frees up a lot of space without running the picture quality. The Dell LED FreeSync monitor is designed with IPS technology to keep colors sharp from any angle you view. It provides a 75Hz refresh rate that makes it ideal for gaming. Whether you need a monitor for office work, gaming, or video streaming, this could be a great option to move on with. Furthermore, the ComfortView technology helps you reduce eye strain while doing office work or watching movies. It can easily be connected to any device via HDMI or VGA port.
You can buy this monitor for $139.99 on the best buy monitors page to save $60
It was $199.99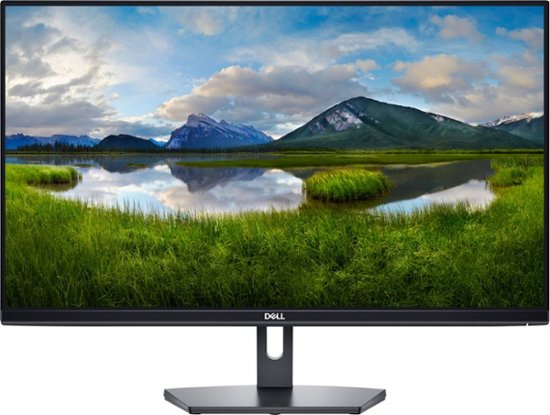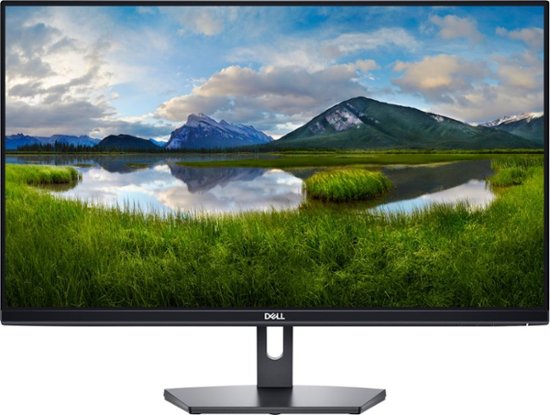 2- HP – 24″ IPS LED FHD FreeSync Monitor
This is one of the top-rated best buy monitors and provides greater color accuracy. It is packed with advanced IPS technology for 199 degrees ultra-wide angles so you can see clear and vivid images no matter where you stand. AMD FreeSync technology keeps your eyeballs up to speed while watching your favorite TV show or editing videos. You can also personalize the display with its intuitive HP display software. Settings can easily be tailored to enjoy an excellent display experience. The monitor also keeps your eyes comfortable with its always-on eye protection feature.
You can buy this monitor for $149.99 on the best buy monitors page to save $60
It was $209.99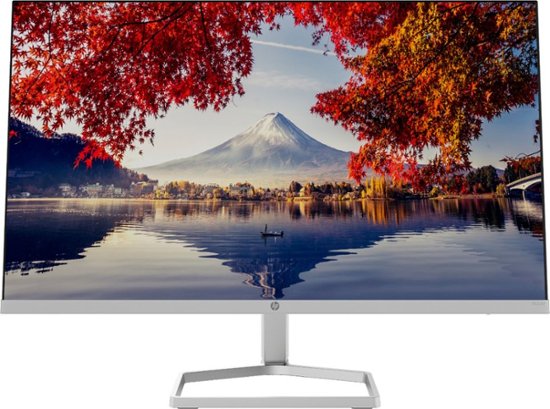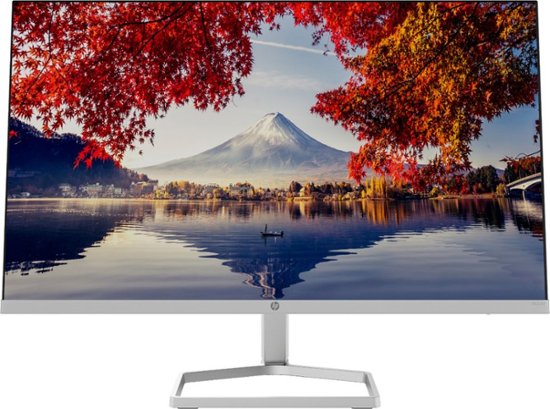 3- Lenovo Q24i-1L 23.8″ IPS LED FHD FreeSync Monitor
Do you want to add a touch of style and quality to your office space or living room? Just buy this Lenovo Q24i-1L. It has a 23.8-inches display with full HD resolution to bring amazing picture quality and functionality. Its sleek display frees up more space on your office desk or room while providing greater color accuracy. Buying this high-quality LED monitor will help you prevent eye strain with its natural low blue light and EyeSafe technology. It reduces the harmful blue light and yellow distortion without compromising the picture quality and color accuracy. With its built-in high-quality speakers, it can take the entertainment level to a whole new level. You can see it in the list of top-rated best buy monitors.
You can buy this monitor for $149.99 on the best buy monitors page to save $80
It was $229.99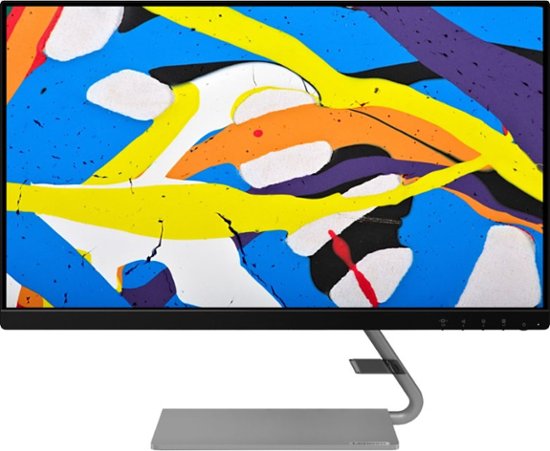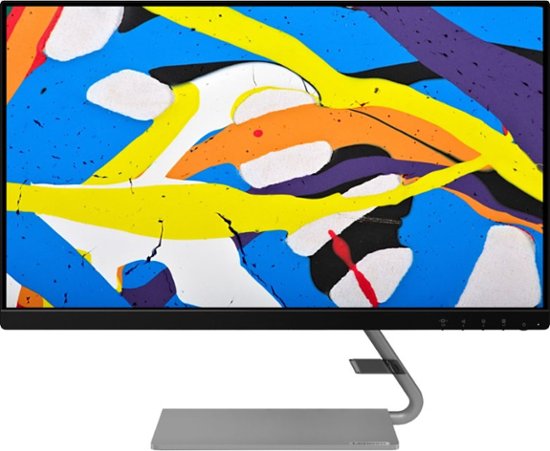 4- Alienware – AW2521HFL 24.5″ IPS LED FHD FreeSync and G-SYNC Compatible Monitor
Whether you need a monitor for your gaming PC or office computer, the Dell Alienware can provide you with an excellent and smooth experience. Its 24.5" FHD display provides greater picture quality. 1ms response time and 240Hz refresh rate prevent the image from tearing and shatters to deliver a smooth and exciting viewing experience. It is one of the best buy monitors and comes with HDMI, USB, and DisplayPort features to offer you convenient connectivity. It is a high-performance monitor and delivers an optimal performance so that you can get the most out of your office work, games, or music videos.
You can buy this monitor for $299.99 on the best buy monitors page to save $100
It was $399.99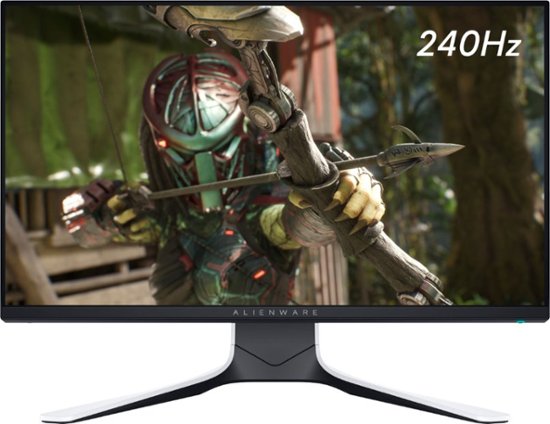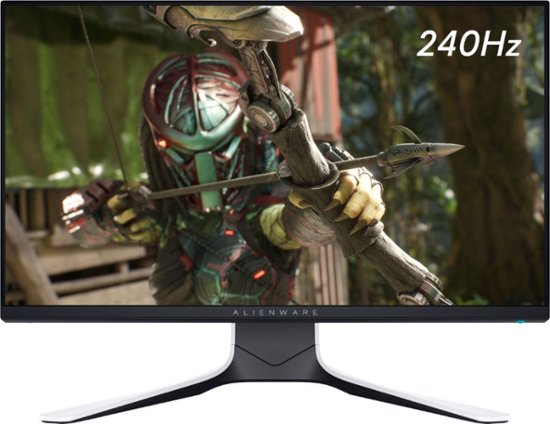 5- Samsung – 390 Series 24″ LED Curved FHD FreeSync Monitor
Whether it is your office PC or a computer in your living room, the Samsung 390 series LED curved FHD monitor will work great with that. It delivers ultra-fast video response to eliminate image blurring to make sure you don't miss a single detail of your video editing project or a favorite TV show. It is designed with AMD FreeSync technology to eliminate choppiness and image tears so you can enjoy a greater viewing experience without facing eye strain issues. HDMI and VGA inputs allow you to connect this high-quality monitor to all of your computer devices conveniently.
You can buy this monitor for $169.99 on the best buy monitors page