Software
11 Best AI Image Generators You Can Try in 2023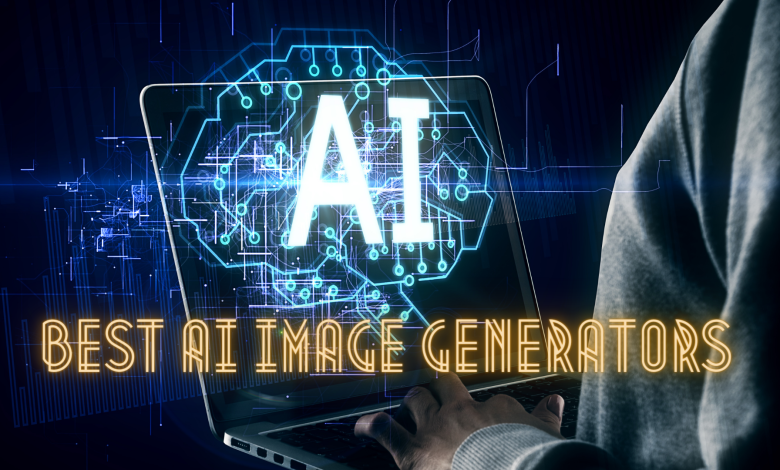 As tech items keep on improving, AI Image generator technology is also making its way into the professional lives of people in 2023. The number of ai generators keeps on increasing day as more people are joining graphic designing as a profession. They have to use these ai generators to be effective, efficient, creative, and innovative in their work. Users can make eye catchy and high-quality visuals without any training or experience.
10 Best Ai Image Generators
There are hundreds of different visuals which are considered to be suitable but the following ten are considered to be the top 10 AI image generators that must be tried in 2023.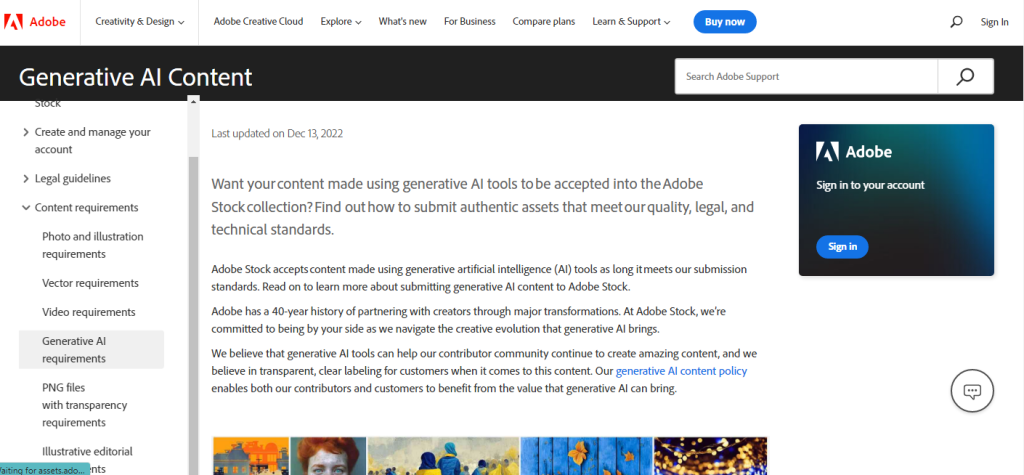 Adobe Photoshop Generate is an ai tool to generate visuals. It allows users to easily generate creative visuals such as logos, icons, and illustrations in a few clicks. It helps in creating and enhancing the resolutions and minor details of the image. Users can get an advantage of these tools as it prioritizes creativity for the users by maintaining high-quality images.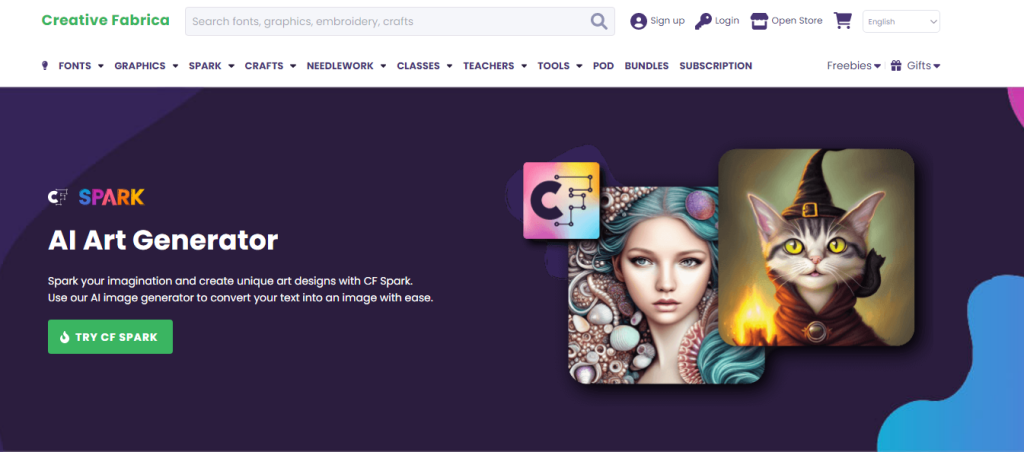 Your imagination knows no bounds with CF Spark Art from Creative Fabrica. Their AI Image Generator is the ultimate tool that allows you to produce unique imagery with just a few words. Describe your vision and click to produce a unique artwork in an instant every time – the perfect tool for designers, crafters, and budding creatives. The tool comes with a free version but you can buy the Spark Subscription that allows you to jump the queue and generate multiple images faster.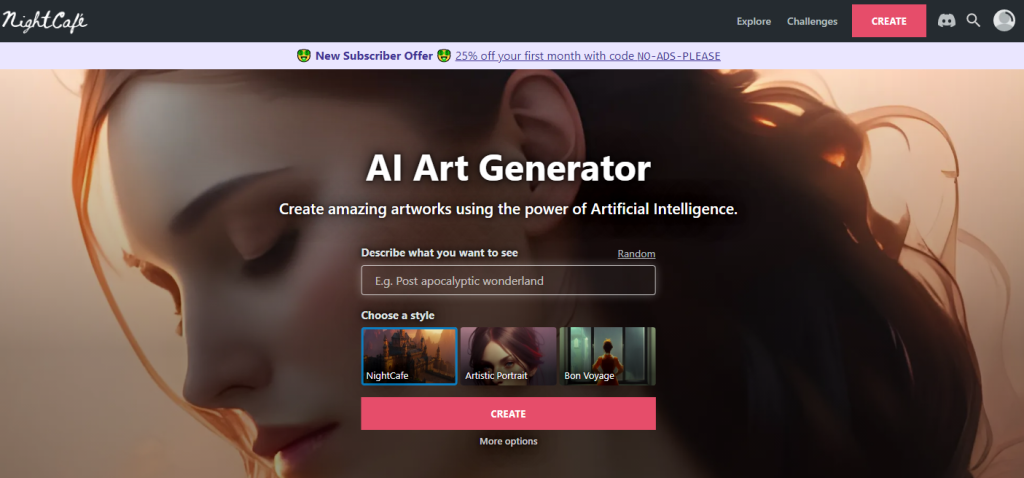 This is one of the easiest to use ai image generators that are In use by millions of people all around the globe. It converts the text into images and adds eye-friendly effects to it. The software is easier to use as users just have to add the instructions and choose the style, they want an image with. Once these details are added to the software, the next thing is to hit the create button. It comes for free and you can create five images if you want to create more images, you can buy the plan and it is a budget-friendly plan.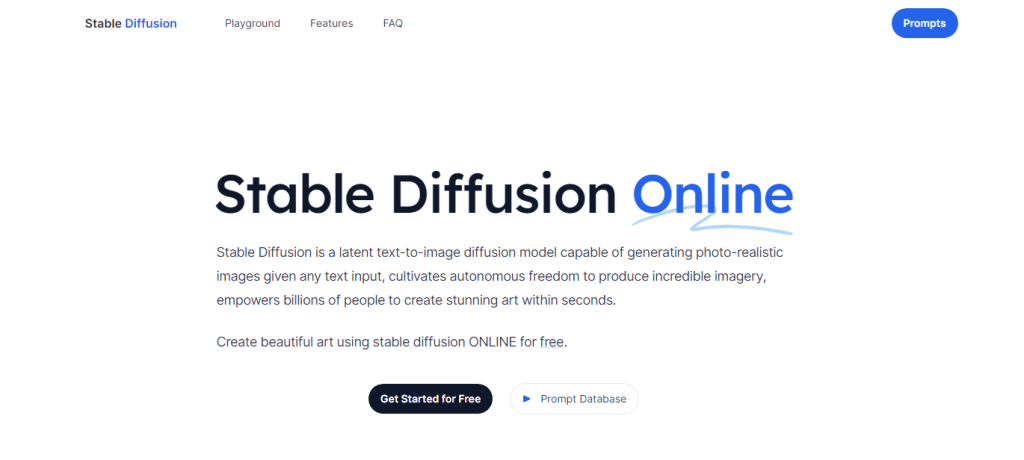 A stable diffusion is an image-generating tool that creates visually empowered and realistic images from any input. The input can be provided in the form of text and it produces incredible images by following the commands. It creates high-quality images in seconds. Users have to type the text they need an image for and click on the generate button. This works at a stunning speed and gives results quickly. Stable Diffusion comes with a user-friendly interface where they are given the option to write a prompt and generate the image.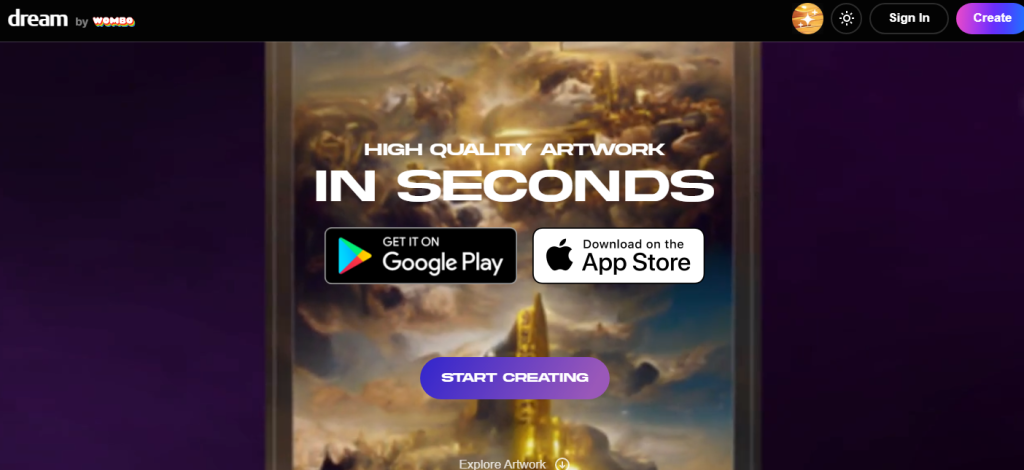 The wombo dream ai image generator which uses artificial intelligence to create original pieces of aesthetic art. By using natural language processing and codes for image analytics, it generates unique visuals from any text input. The input in the form of text can be an inspiring phrase or a quote, a song lyric, or even your own thoughts. The software works by interpreting a text and comprehending it in the system. It then creates visuals based on the interpretations which can be further customized by using multiple filters, effects, and other editing options.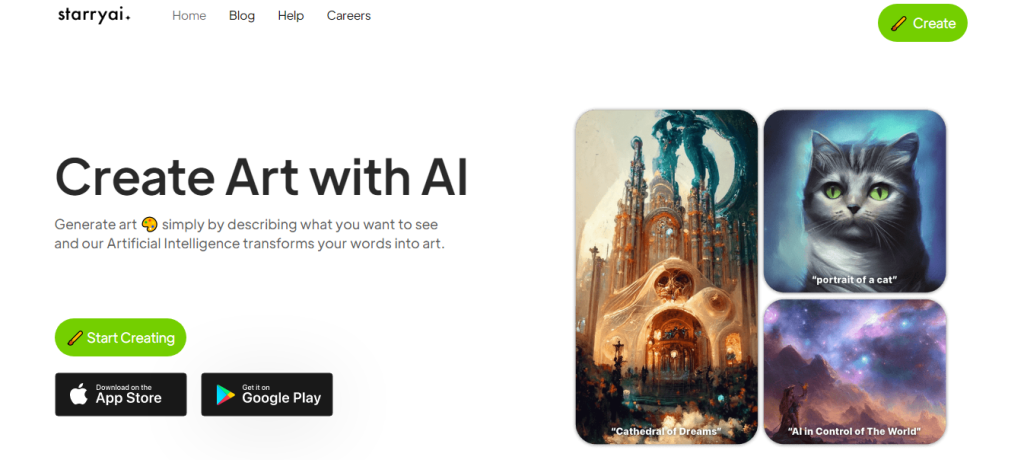 Starryai is a tool that turns your words into art. The aesthetics and images represent themselves with the help of artificial intelligence and complex mathematics procedure in order to describe your words and commands in the form of artistic images. This is one of the best tools that is given five stars by so many users. Users can install these in the app on their android phones and join thousands of artists. Images can be customized in thousands of different templates, sizes, and styles.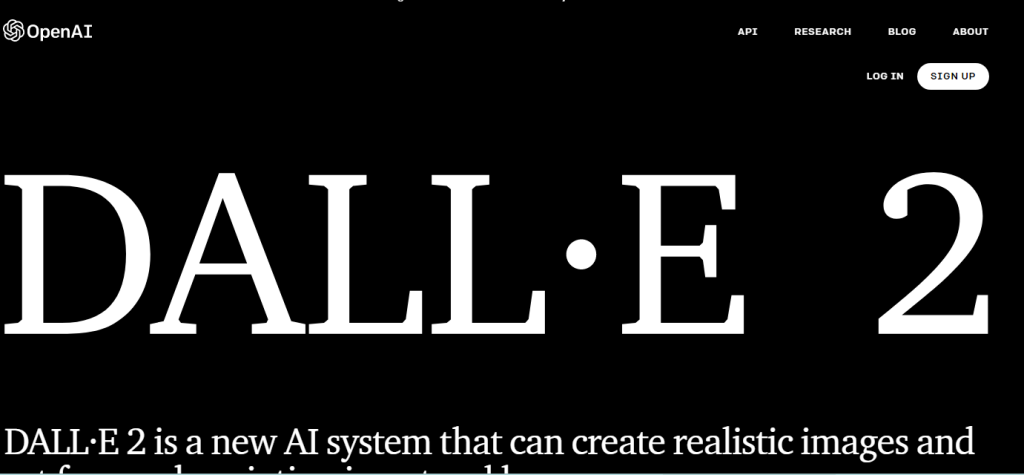 This ai image creator lets you create a single image in so many variations and genre-specific styles by providing the text in the form of input. The plan comes with a bonus in the form of free images to be created. Users can register themselves and start working by joining millions of individuals. The company keeps a check on its users and does not allow harmful content to be uploaded. It provides guidelines to be followed and is one best creator if you are working at a developed organizational level.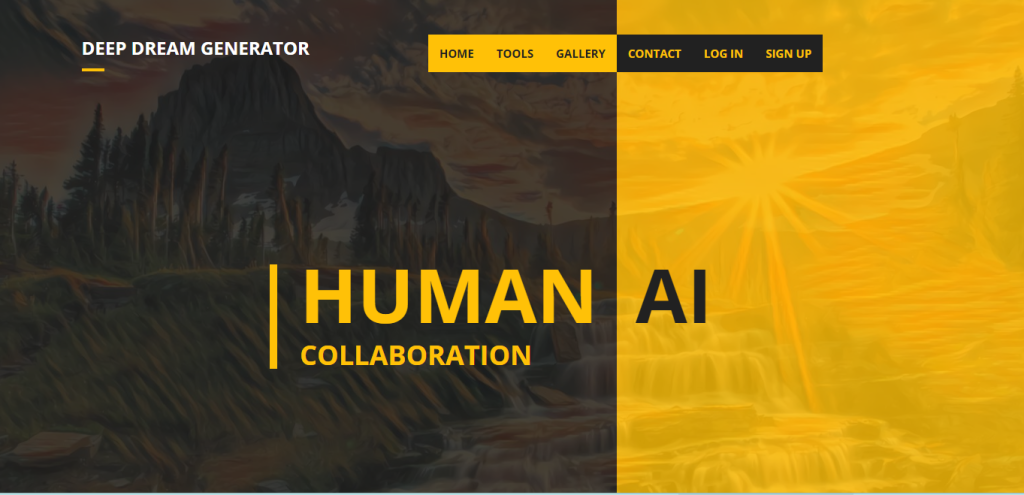 The software has an easy-to-use interface. Users can upload images and the software uses analytics to create the desired visuals according to the customization of the images. The software keeps the image and adds aesthetics and attractiveness to the image. Trying this software for blurriness and saturation within the visuals can be the best choice for people who are working as image editors.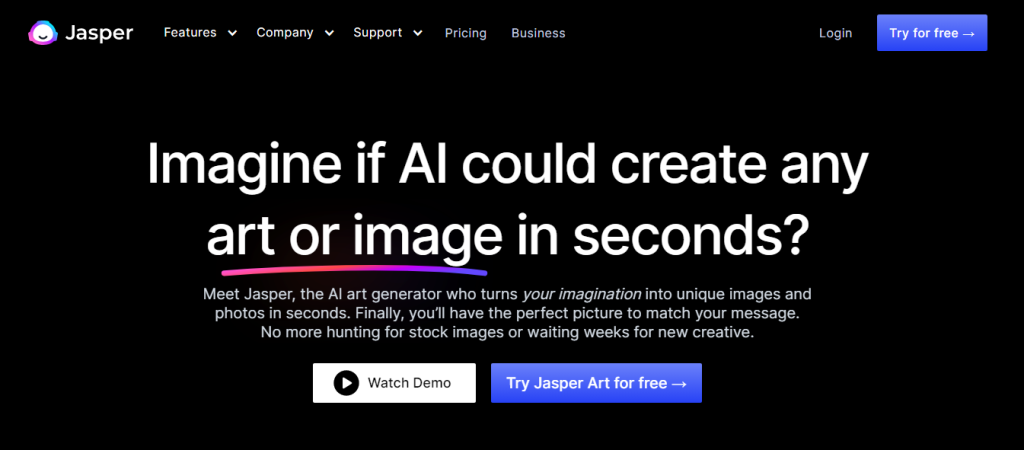 Jasper ai art is an innovative art form that uses the power of artificial intelligence with classic visual arts. It takes help from AI-generated algorithms to create unique and stunning images based on input data, including photographs and other parameters provided by the users. Jasper ai art can be used to create abstract paintings and animations, or even complex 3D images with textures and colors like those of the original. It also has the ability to apply filters and effects to existing artwork, giving its users more creative and innovative freedom in their artwork.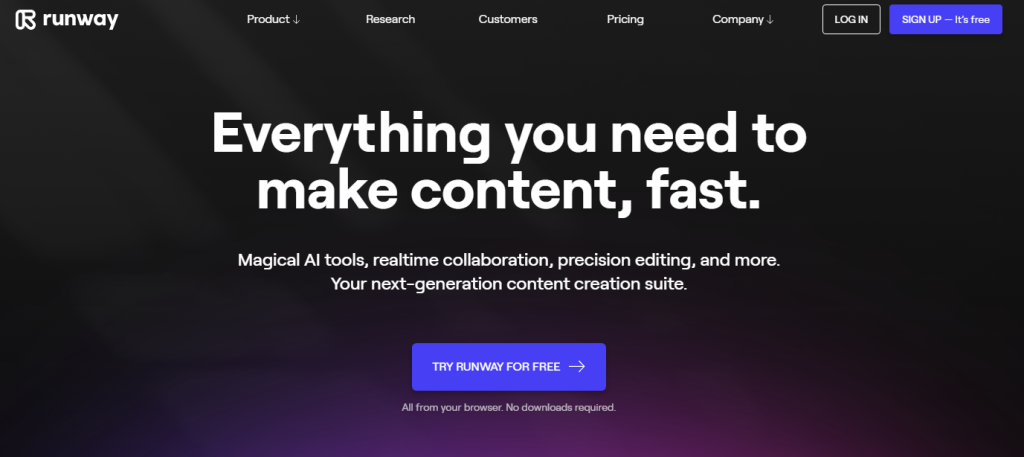 This ai image generator tool allows users to create professional-quality visuals by following some basic steps. The interface of the website is intuitive and has easy-to-use controls to adjust settings of features such as color, resolution, and many more. Runway ML also provides access to a wide variety of pre-defined visual styles, including traditional art styles, and modern and abstract designs. Furthermore, users can upload their own images or videos to generate customized visuals according to their specific needs. With its powerful ai technology, Runway ML is a great choice for anyone looking to create high-quality visuals for their projects and assignments.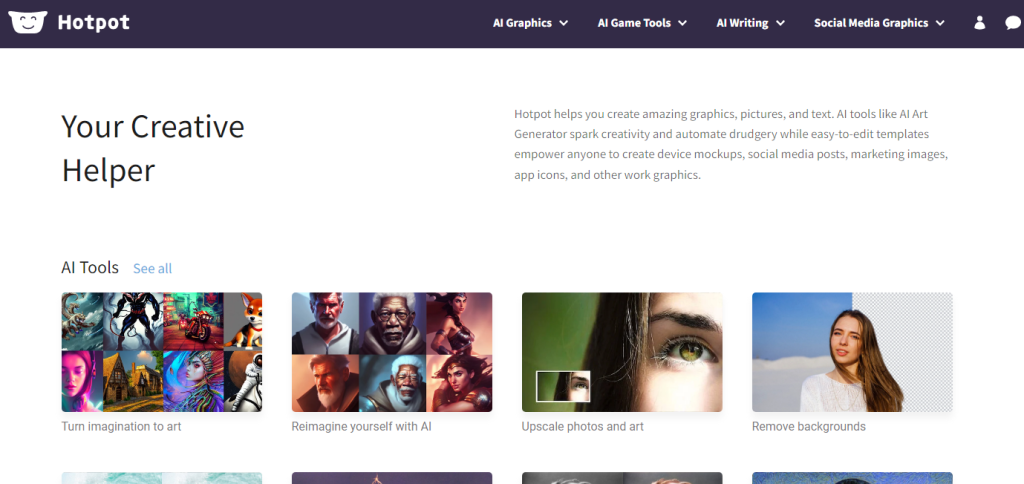 Hotpot ai Image generator is for creating high-quality images and graphics. It generates complex designs of images with great detail and accuracy that can never be created manually. You can also customize the graphics with your own text and ideas by adding them while editing them. Using this image generator is easy and quick, you can create amazing graphics quickly and easily. It offers an easy-to-use intuitive user interface that makes it simple to get started and create high-quality visuals with some clicks.
Conclusion
If you're in search of the best ai image generator, these tools can be of great help as you will be able to create high-quality images which are going to capture everyone's attention. These ai image generator tools are also used by well-established professionals and are rated five stars.