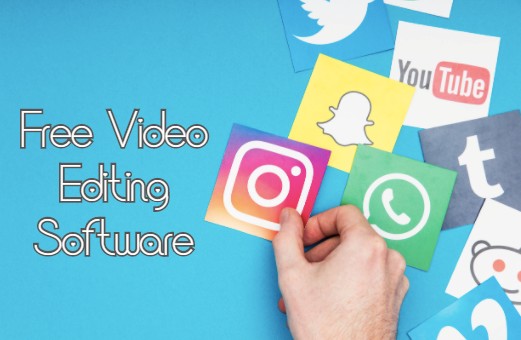 One of the trends that all the experts predicted as predominant in Social Networks this past year that now ends, the video, will continue to be this coming 2021.
Most of the brands present in social media, both large and small, have tried to take advantage of the fact that networks like Facebook favor this type of content, putting a large number of resources in the creation of videos for social networks.
But how do you do it in a market where large production companies and advertising companies spend a significant part of their budgets to create specific content for social networks? How to stand out if we have a low budget?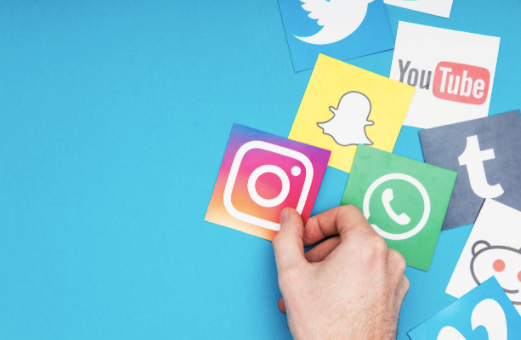 There are many free video editors and can also be used by the computer, mobile devices, both for Android and iOS. Good! Let's go into detail. If you are struggling hard to find the best video editor with pro features, here we have chosen 4 of the best free tool for video editing. Let's see them together:
Tik Tok
FlexClip
Video Show
Editing music videos
Tik Tok is one of the most downloaded apps by young people with millions of installations worldwide. Musical.ly, as it was previously called before being renamed, is literally depopulating reaching extraordinary goals.
It is basically an amateur music video platform, the app allows you to watch music clips, create short clips up to a maximum of 60 seconds, edit and add special effects as you like: edit videos in an easy and fun way!
Once the application has been downloaded, you must register by entering your phone number or email address, and then you can access all the content uploaded by other users, being able to "follow" the profiles that we consider most interesting.
Editing videos is effortless: Just follow the guided procedure proposed by the app. Besides, Tik Tok has a wide range of music ranging from hip-hop to electronics.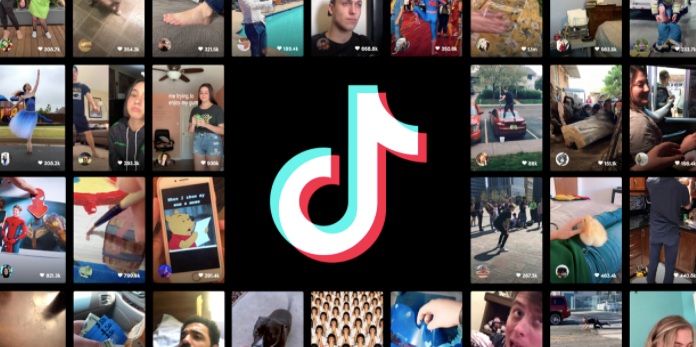 Video editing, how to edit almost professional videos
FlexClip is a great online video editor recommended for those who do not have a great experience, but complex content needs to mix. You can edit videos by combining video clips, photos, music, text, effects, and filters to help you make an excellent product without much effort. It really doesn't take any training to learn.
FlexClip video maker offers a free and paid version of the software with various plans. Not everyone can start by spending a lot, that's why there is a free version available but with fewer features and lower image quality and a paid starter version.
Special features of FlexClip:
Lots of predesigned templates
An intuitive and clear interface
Advanced tools for vloggers and marketers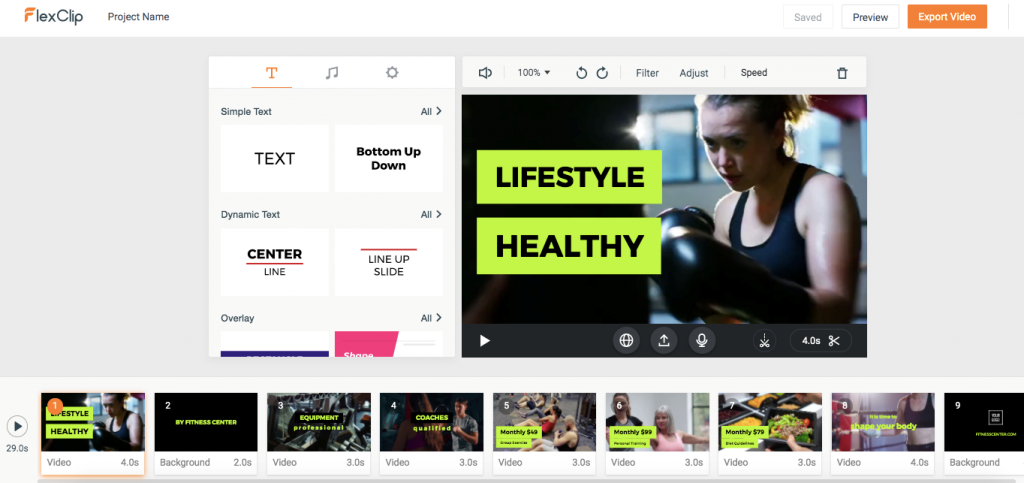 The last frontier
VideoShow has received numerous awards and is undoubtedly one of the best apps to mount videos on Android available for free in the Play Store. With a user-friendly interface, VideoShow is reliable and easy to use. In addition to the essential functions, you can also beautify videos by adding text, effects, music, and sound effects or perform live dubbing.
Over 50 different themes are available, and when editing videos, you can also reduce the size by compressing the file. The videos do not lose any quality and have no duration limit. This app supports almost all Android devices.
Special features of VideoShow :
50 themes designed to embellish videos, vlogs, and presentations
Blurred background, options to adjust the speed of the audio and the voice enhancement functions
You can add multiple background music to a video
The soundtrack of a video can be converted to mp3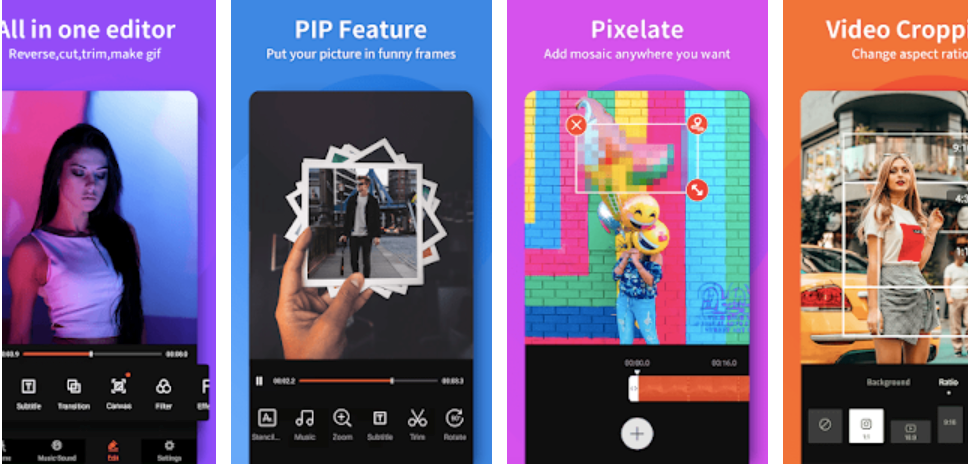 We have presented some excellent video editors that we have been using for some time, and that has worked very well for us. With them, we can try to cross the barriers offered by video to achieve a more interactive experience and thus encourage the participation of our followers.
The magically simple way to make stunning videos
Biteable is the easiest way to create professional-quality videos online. Biteable makes video creation so simple that you'll be able to make your first video in minutes, even if you're not creative. Start by adding images, footage, and animation to your timeline. Then add text and your logo. Finish by sharing or downloading.
Biteable comes fully stocked with 1.8 million images, clips, and animations, so you'll never run out of content. To make it even easier to create the perfect video, Biteable has hundreds of free templates for you to choose from. The template gallery includes social media videos, promos, video ads, presentations, and a whole lot more. Try Biteable using the free plan. If you want more control and advanced features, you can upgrade to a paid plan.
Reasons to use Biteable:
Very professional results
Extremely simple and intuitive to use
Amazing selection of content
Heaps of ready-to-edit templates