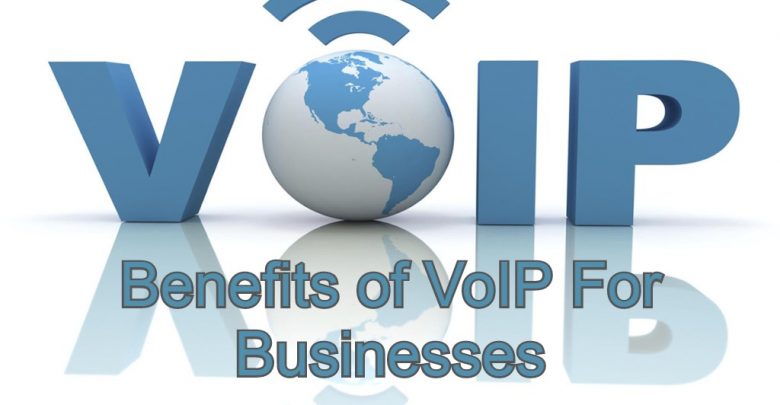 What is VoIP
VoIP (also known as Voice Over Internet Protocol) is a technology that enables people to use the internet as a transmission medium for telephone calls converting sound into digital voice. In simple words, it is an innovative technology that lets users make and receive telephone calls with the help of a broadband internet connection rather than a traditional analog phone line. VoIP technology converts sound into digital packets and transfers those digital packets through the internet just like other types of data as we do with an email.
Voice Over Internet protocol offers a number of benefits that traditional phone service cannot. Let's have a glance at some of the key advantages of VoIP that make it so appealing for businesses of all types.
Excellent Call Quality
VoIP offers excellent call quality and the person you are calling or someone who is calling you cannot differentiate whether you are using a traditional phone call service or voice over internet protocol. Even VoIP has evolved in a way to surpass the landline in terms of quality. In this way, businesses are better able to stay in touch with their clients or customers without facing poor call quality issues.
Multi-Functionality
VoIP is more than receiving and making calls as the latest VoIP systems can easily be integrated with other business communication tools such as teleconferencing, instant messaging, video conferencing and voicemails, etc. When it is successfully integrated with a business communication tool or program, it allows your employees and management to stay connected with each other to discuss various business-related matters and issues in real-time no matter where they are around the globe. They don't need to be physically present at the workplace to communicate as they can connect with the system using any internet-connected mobile device. With the help of VoIP, business information and data can easily be forwarded to your email so you can get all them in a place, your inbox.
Secure
As VoIP comes with standardized data encryption protocols, it is more secure to communicate sensitive business details and information as all your calls are secured. On another hand, a traditional telephone service doesn't offer security and encryption that VoIP offers. It is more secure for businesses when it comes to discuss sensitive business information over phone calls.
Increased Portability
Wherever you are connected to the internet, you can use a VoIP system with ease to stay connected with your customers, employees or stakeholders. No matter which mobile device you are using, you can easily make and receive calls by using your business VoIP system. One can also transfer calls to the concerned department or individual without requiring the calling person to dial another number. Moreover, you can also set the automated status to let the callers know whether you are available or not.
Automated Assistance
The best thing about VoIP technology is that it can answer the basic and frequently asked questions when programmed by the operator successfully. Automated assistance feature of voice over internet protocol allows you to listen to your customers even when you are not in office or when they call during off-hours. It helps you provide excellent customer services 24/7 to make them feel valued.
Call Recording
Real-time call recording is another great benefit of VoIP for businesses so the customer services department or office assistant can play the important calls again to make sure important business messages are not missed. This modern phone system lets you review call logs to determine which is the time when customers call you most and how long each call lasts to provide customers with the relevant and required information.
Low Cost-Per-Call
As it is mentioned above that the VoIP phone system uses internet protocol to make and receive calls, and communication data is converted into digital packets, it costs you lower than any other traditional telephone service. Moreover, businesses using VoIP phone systems are usually provided by the vendors with the ability to make local and long-distance calls free of cost without any additional charges. As every call made via a traditional phone system is charged for each minute, calling costs made via VoIP are charged on a monthly basis which means you can save more business money every month on calls.