Blogging
Author Bio That Rocks – Secrets to Write Great Author Bio
How to Write Appealing Author Bio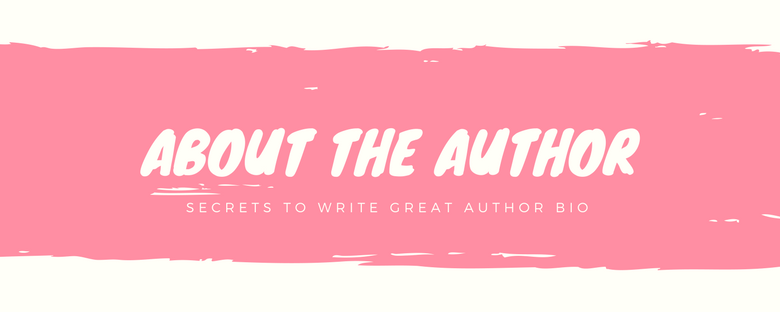 Creating an author bio that is not only professional in appearance but, personable, concise and engaging as well, is definitely a hard job to do especially if your mind is totally blank about this.
However, this article has an amazing list of secrets to write great author bio that will let you know that how to write appealing author bio either for your own blog or for guest blog posts.
Its all about taking few precious moments to develop a plan, and you will surely arise with a great author bio that tells your story and acts as a marketing tool to spread word of mouth regarding your expertise and experience as well.
This short but informative article will let you know the things you need to include in your author bio in order to make it enchanting and professional as well.
Tips to Create a Better Author Bio That Connects Your Audience
-Keep your Bio Short and Sweet as Well
When writing an author bio, keep in mind that you are not writing a resume but few lines to let your readers know that who you are, what you do and what your life experiences or accomplishments are.
So limiting it 75 to 100 words would be great if you are about to write it as a guest blogger or for social media accounts.
In order to make your author bio short but sweet, you have to pick the words up cautiously.
-Add Some Provable Facts
Remember to add accurate and provable facts in your author bio in order to create a great online reputation among other experienced writers around the web.
For instance, never ever try to show that you are writing for high authority websites like 'Forbs', if you are not doing so. By doing so, you might be able to make your bio attractive but it will ruin your repute once inquired by someone that you have added fake in your bio.
Just provide some facts about you that can easily be proved by you whenever needed.
-Get Some Outside Perspective
When it comes to write a great author bio, it might be hard for you to observe your own life and achievements but someone else can tell you about greatly.
Always ask your close friends, family members, and fans for ideas to make your author bio enchanting.
You can also consult with your fellow writers in this regard to reach some brilliant ideas for author bio writing.
-Remember to Include a Quality and Visible Head-shot
Your author bio is all about you so why you are not including a headshot? Just go for the professional photographer or take one yourself if you own creative designing skills.
Do some editing work by using a best graphic design software if needed in order to make your avatar awesome.
-Write Multiple Bio Versions
It is one of the top secrets to write great author bio. Simply write more than one bio and ask people around about you for their feedback.
If all of them are awesome, then keep them all and use for different writings such as for guest posts, for a contributor account and for featured web writer etc.
Combining the most compelling parts of all your author bios together could also be a great way to make your author bio enchanting.
-Hook Up your Readers with Something Unique and Remember-Able
Be unique in your ideas and never ever try to copy someone's style when it comes to write a convincing author bio.
Make sure your bio has something totally unique and interesting about you that your readers will remember for a long run.
You can add your hobbies, some funny experiences or happenings etc.
-Write for the Readers, Not for Peers
Write something gracious in your author bio that your readers will love to read instead of impressing your peers.
Give them a little but sweet about you and let them remember for you a while.
-Link to your Work
Linking to your great works is one of the top secrets to write great author bio. By doing so, you will be able to let your readers know that what you have accomplished something amazing and what's going on as well.
For example, if you ar a renowned writer of Inc magazine, be quick to add your profile link in your author bio that is pertinent to the people reading about you.
Through this way, you can also get quality fame among your readers.