Software
AudKit- The Best Spotify MP3 Converter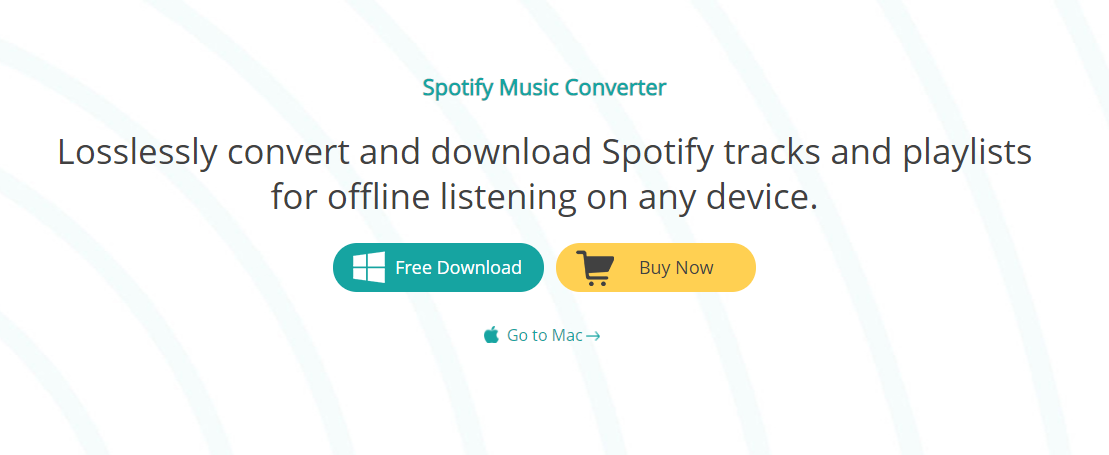 The fast speed 4G Internet has made music streaming a lot easier than ever before and Spotify is one of the best online music streaming services with almost 47.7 million active users a month. It is accessible in more than 90 countries across the globe. A huge music collection in a variety of languages, easy to use interface, and worldwide accessibility make Spotify a popular streaming service on both Android and iOS.
Since Spotify is the best place to find the latest song tracks, podcasts, playlists, and radios for free, most people subscribe to Spotify premium to enjoy a greater listening experience. But music files available on Spotify are DRM protected. This means you cannot download and transfer music files to any other device like a USB drive, smartphone or desktop PC. This is where Audkit Spotify to MP3 converter comes into play and allows you to download and convert Spotify music to standard music files that can be transferred between different devices. You can download this amazing music converter for free to download and convert your favorite Spotify music files.
Introduction to AudKit Spotify Music Converter
AudKit Spotify to MP3 converter is a product of a leading software company offering audio software solutions worldwide. The software is one of the top-rated music converters for Spotify. It allows you to download and remove DRM protection from Spotify music files and convert them into normal music files that can be shared among different devices. As a result, you can enjoy Spotify music across different devices without compromising the quality. The music can be converted into different formats including MP3, AAC, M4B, M4A, FLAC, and WAV.
How AudKit Spotify to MP3 Converter Works?
The process of converting Spotify music using AudKit is a lot easier, and below is how you can use this software without facing any troubles.
Download AudKit Spotify to MP3 converter for Windows or Mac from AudKit Website.
Install and launch the software on your computer to remove DRM protection from your favorite Spotify music files.
After seeing the main interface (dashboard), copy and paste the Spotify music file or playlist into the dedicated place (search bar) that you want to download.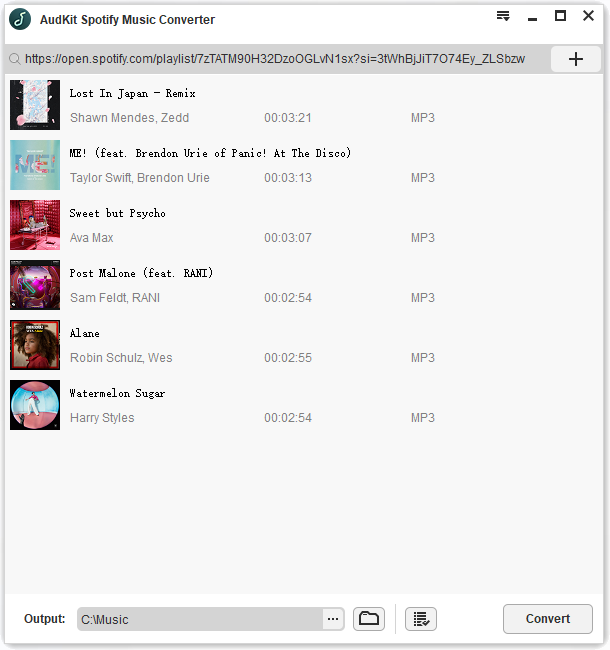 If you want to download multiple music files, click on the '+' icon to add another URL.
After fetching the URL successfully, you are free to choose the output criteria like format, sample rate, bit rate, and channel, etc.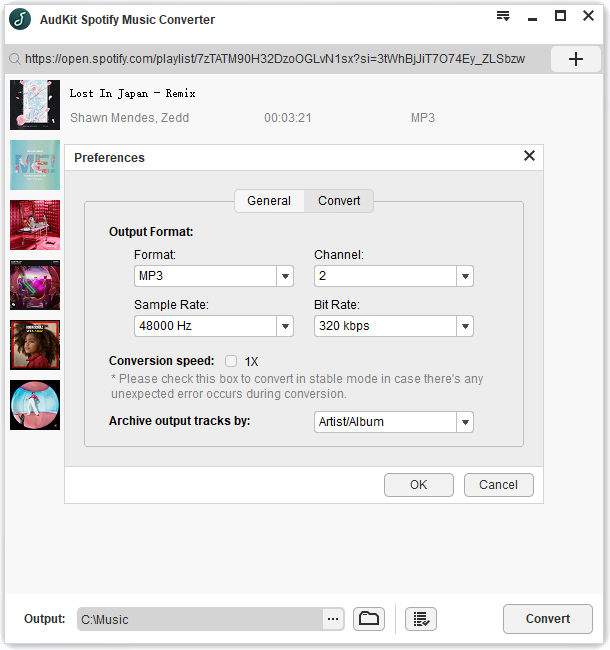 After that, you can choose the output destination to get the converted files at a place of your choice.
Once all set, hit the 'convert' button displayed in the right bottom to start the conversion process.
Right after clicking the 'convert' button, wait for the conversion process to be completed and find all the files in the chosen destination folder.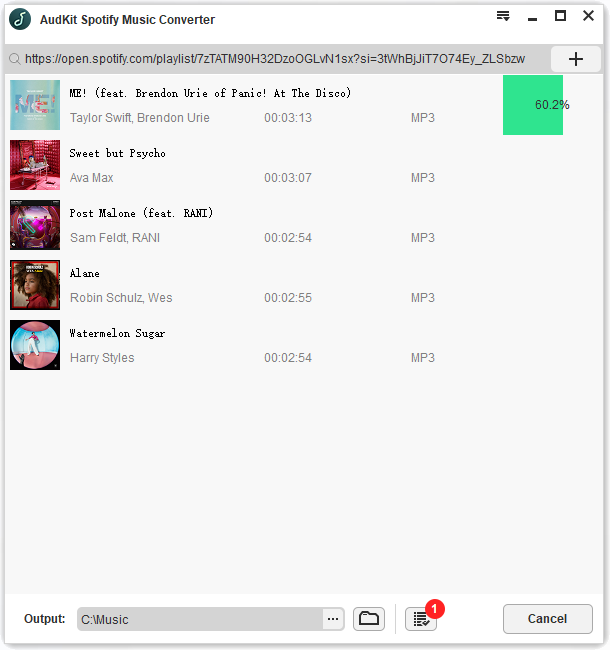 One thing you need to keep in mind when using AudKit for free is that the free version of AudKit will only convert the first minute of the chosen file.
To get entire Spotify files converted, you need to register the software with a legal product license key.
Features of AudKit Spotify to MP3 Converter
Convert Spotify Music to All Popular Formats
The best thing about AudKit Spotify converter is that it allows you to convert Spotify files into several popular audio formats such as MP3, AAC, M4B, M4A, FLAC, and WAV. As a result, you can download and convert Spotify files into any desired format that your device supports.
5x Faster Download & Conversion
With AudKit Spotify to MP3 converter, you can enjoy 5X faster conversion speed when downloading and converting music from Spotify. This means you can download a 5-minute-long file within a minute.
Download Your Favorite Songs, All at Once
With this amazing Spotify to MP3 converter, you can download and convert several music files in one go. By clicking '+' tab on the dashboard you can add up to 100 music files that you want to convert in a single turn.
Spotify to MP3 Conversion without Compromising Quality
When using AudKit Spotify to MP3 converter, you can get 100% lossless sound quality. This converting software promises 100% audio quality even if you are converting a lot of files at once.
This Spotify to MP3 converting software developed by AudKit is developed for both Windows and Mac. You can download and install this converting software on Windows and Mac PCs for free to convert Spotify music for offline listening across different devices.
Final Words
When it comes to convert Spotify to MP3, AudKit is always a good option to get the task done seamlessly. It removes DRM protection from Spotify music files without compromising the audio quality. Converted files can easily be transferred between Android, iOS, and Windows devices. You can buy its personal lifetime license just for $34.95.