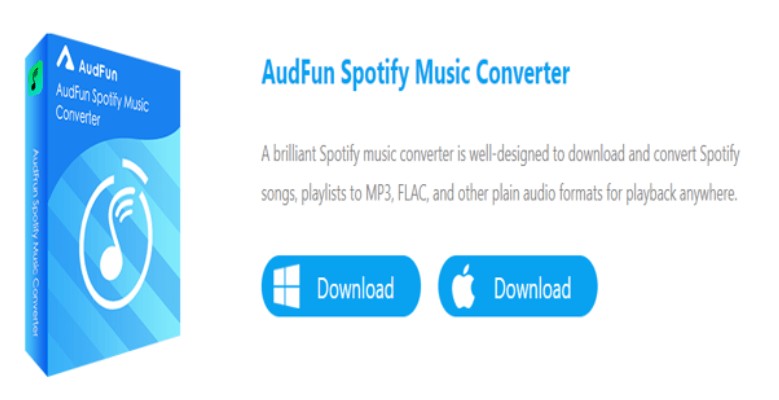 When it comes to listening to great quality music Spotify is among the most popular music streaming services around the globe. There are more than 47.7 million active users per month on this music platform. Spotify has a huge collection of music files across popular genres and languages. It also has an easy-to-use interface that makes it a common choice for music lovers.
You can enjoy a huge variety of latest tracks, podcasts, and playlists on Spotify for free. You can also buy a premium subscription to enjoy an excellent music listening experience online. But what to do if you want to listen to your favorite tracks offline without buying Spotify premium subscription? This is where AudFun software comes into play.
What is AudFun Spotify Music Converter?
The AudFun Spotify Music Converter is one of the leading Spotify music converting software tools designed by AudFun Inc. It is a powerful and very easy-to-use Spotify music converter that downloads and converts Spotify music to all popular audio formats within moments. It allows you to download and convert your favorite tracks, albums, or playlists on Spotify so you can transfer them across different devices to listen to them whenever you want. This means you can enjoy all your favorite tracks and music files on different devices even without having the Spotify app installed. It is powerful software that smartly removes DRM protection from Spotify music files and then converts them into any preferred audio format.
What AudFun can do for you?
Since there are so many Spotify to MP3 converters out there over the web, most of them don't work properly and provide poor quality results. Thanks to the team of professionals at AudFunInc, they have developed great software with unmatched abilities to download and convert Spotify music files. The software supports all popular audio formats like MP3, FLAC, M4A, WAV, AAC, and M4B, etc. As a result, you can listen to your favorite Spotify music files offline across different devices including iOS and Android.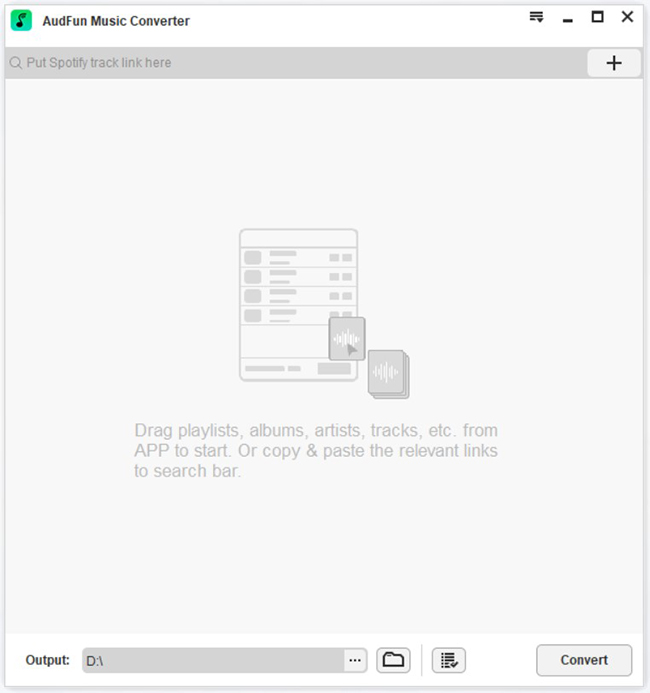 AudFun Spotify Music Converter Features
There are a lot of Spotify to MP3 converting tools available on the internet that allow you to download and convert Spotify files. But most of them really don't worth the money and time you invest in them. To help you make the right choice, let us dig deeper into the amazing features of AudFun software below.
Retain Lossless ID3 Tags and Meta Info
Consistent ID tags and meta info is used by Spotify users to manage and organize music files. AudFun Spotify Music Converter understands this characteristic and retains all the important info when downloading and converting Spotify music files. AudFun saves all the original ID3 tags and meta info like file name, album, genre, composer and artists etc. It helps users a lot in managing and classifying the output files.
Convert Spotify Music to All Popular Formats
The best thing about AudFun Spotify to MP3 converter allows Spotify users to convert their favorite music files into any popular format. One may see different options including FLAC, MP3, M4A, M4B, and WAV, etc. in the output file format options. This means you can download and convert Spotify music to any format to listen to them across different devices.
5x Faster Speed
Since there are several software for downloading and converting Spotify music, most of them are slow and take a lot of time to download and convert. But AudFun provides 5x faster download and conversion speed than other software available in the market. This means you can download a 5-minute long file within a minute.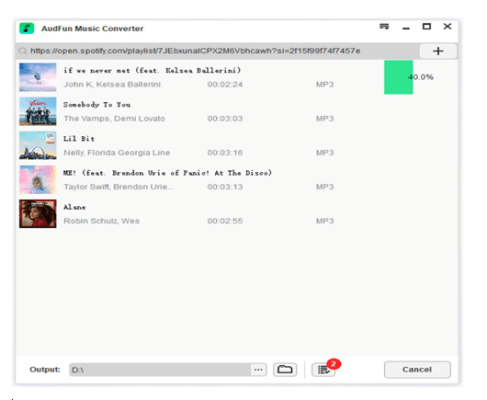 Download Playlists in One Go
There is no need to download Spotify music files one by one as the AudFun Spotify song converter lets is users to download all their favorite files or playlists in one go. One can download and convert up to 100 files at the same time.
High Quality Output Files
Most converters claim that they can convert Spotify files with lossless conversion. But they fail to do so. Hence, you can opt for AudFun to get 100%lossless audio quality to have an amazing listening experience across different devices.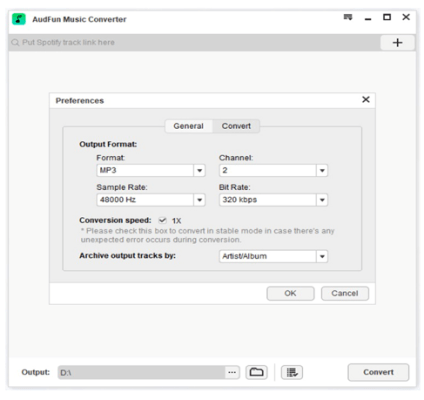 Multiple OS Support
No matter you are using a macOS or Windows computer to download and convert Spotify music files, AudFun will help you complete the tasks seamlessly. Both Windows and Mac OS users can download and install this software easily.
Final Words
If you are looking for a tool to download and convert Spotify tracks on your Mac or Windows PC, AudFun Spotify music converter is the best option to choose. It comes with a clean and intuitive user interface, so anyone can download and use it to convert and download their favorite audio files even without having software operating expertise. If you are an existing AudFun user, let's know your sincere reviews in the comment sections so we can improve things if needed.