Ipad
Apple to release larger Ipad in 2015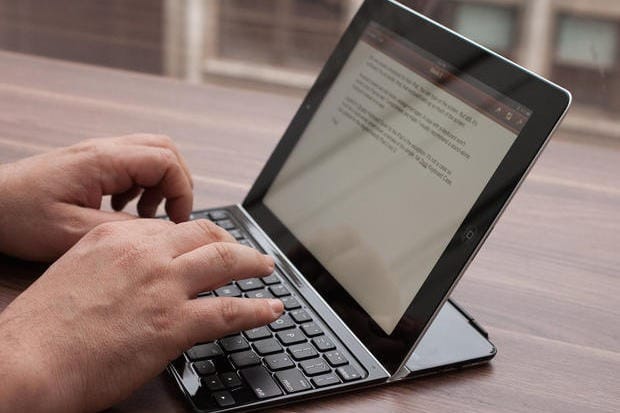 The word on the street right now is that Apple is in the process of building a 12.9 inch Ipad within the next year.
Apple is set to introduce the new tablet in 2015, jumping from the 9.7-inch iPad, and the 7.9-inch iPad mini. Apple denied reports of course but that's not a shocker. Once the word gets out it spreads like fire.
This isn't the first time a rumor has spread around about Apple creating a larger tablet. As time moves on its starting to make more sense.
The market for Ipads have been steadily decreasing, according to Apples earning reports. Even though it stands at shares of 99 percent, the tablet only has a penetration rate of 20 percent. Apple's chief executive Tim Cook said this release could be far and better than any other tablet ever.
Apple requires a catalyst to drive this market growth up again even after numerous fiscal quarters worth of decrease and stagnation. Reports showed that Apple had 36 percent shared in the IOS software market back in 2013. That was down 53 percent from the year before that.
Apple and IBM is looking to partner up to come out with over 100 industry applications for all business customers. Its a win win situation for both companies. Apple increases their shares while IBM gets to hand deliver their own services right into the palm of the hands of customers.
Both companies play a huge role in the device but Apple needs to step it up for the enterprise a little more.
Also, the split screen support for IOS 8 is rumored. IOS 8 is expected to be released around the time of the Iphone 6 date and will have a windows 8 split-screen mode. Pretty cool huh?
Having the capability to use two screens at one time will drive enterprise users nuts. The only down fall to that is the Ipad may be limited to the display size on the split-screen. The snapping feature that Windows 8 has offered, Apple has not yet been able to offer the same feature. But it should be in the horizon.
Once the Ipad consumers get that down with the feature, its a wrap! The Ipad will be fully functional and capable to do anything a business owner ever needed by their side.
The bottom line is that with those three things, enterprise users will open up their eyes wide and realize what this larger Ipad will be capable of doing.
But even though the mobility of the Ipad is a big key to success for users, the size may be a little disturbing. But who knows, its just too early to tell. But as far as a notebook replacement, it may just be what puts that final nail into the coffin! Stay tuned here at Nogen Tech world for more information and releases on the up and coming Ipad with the 12.9 screen.