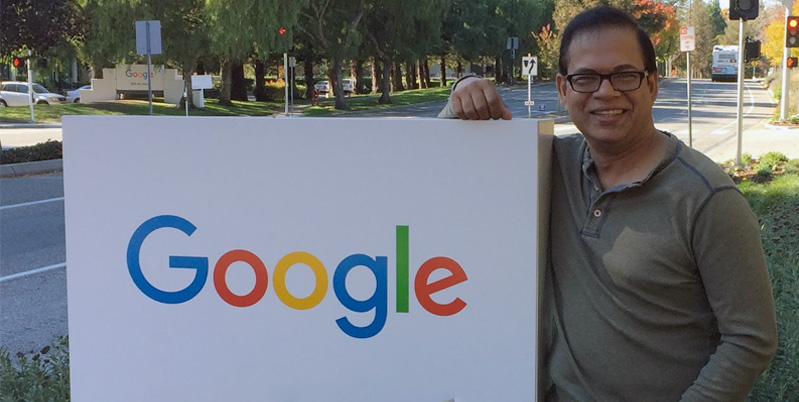 After spending 15 years at Google as the Head of Search, Amit Singhal is leaving the company to pursue his philanthropic pursuits. Google's Senior Vice President of Search, who has played an important role in shaping the structure of Google Search across, mobiles, desktops, and all other appliances, has recently announced that he is resigning from the company after completing his 15 years the term. His last day at Google's office will be 26th February 2016 and he has also mentioned that his very next journey would include some philanthropic services.
He is rather curious to see the kind of effect he can create philanthropically. He also plans to spend lots of time with his family, especially his wife, with whom he misses spending time due to the extremely busy lives that they all lead. His child is going to join the college soon and he wishes to give him moral and physical support during this vital transition in his life.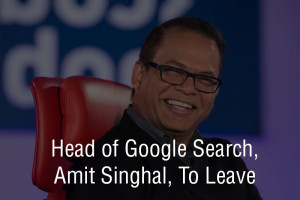 Amit Singhal said that Google Search is stronger than ever and it is going to better with time through the hands of the senior leaders who are already successfully running the show every day. John Giannandrea has led a number of AI campaigns like RankBrain and he is the one who will be stepping into the role of Singhal. John is a part of Google for the last 6 years and he is the VP of engineering at Google.
Amit Singhal has written a heart-touching story where he mentioned his life as a dream journey. He was a boy who grew up in the Himalayas dreaming of the Star Trek computer. Then he became an immigrant to the US and thereafter he went on to be the person responsible for Google Search. According to him, every turn in his life has enriched him as a person. When he asks himself what he is going to do for the next 15 years of his life, the only answer that he gets is to give back to people who are less fortunate. He simply wants to give more and do more.
For him, this is the best time to make that huge change in his life. Things now are in excessively good shape and Google Search has become our second nature. More than a billion people depend on Google search. By mentioning all this, he ends his letter by saying that all he is leaving behind is his footprints and taking away with him a sack of fond memories.