Tech
Trending
Adwords RLSA-You Should Be Using
Remarketing List Search Ads (RLSA)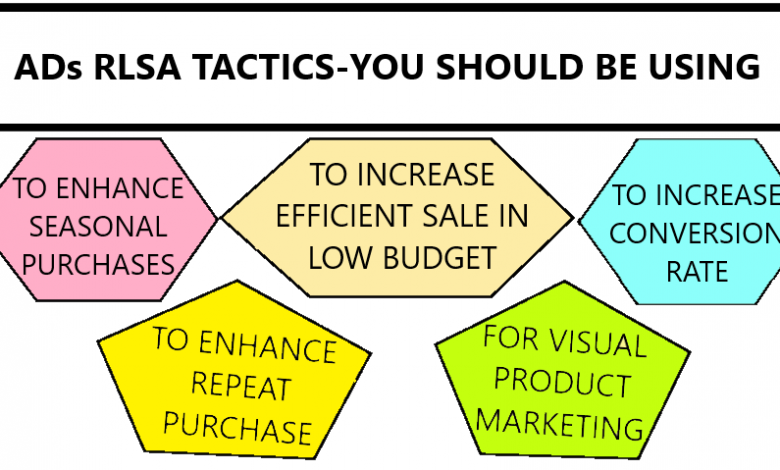 In the world of digital marketing, we can see that landscape for paid search is continuously changing. Gone is the time when the only targeting technique was keywords. Now we need to look for additional refined targeting methods that can be more influential along with keyword techniques. A great example, tactics of which are frequently in use nowadays is Remarketing Lists for Search Ads (RLSA). Well, we are familiar with this term since July 2k13, its advanced features have made it crucial for digital marketing.
What is RLSA?
RLSA is a feature that was introduced by Google in "Google Adwords". Almost all those people who know a little bit about Google Ads or any related advertising agency acknowledge that remarketing via RLSA is one of the most powerful tools to boost business. A lot of people have defined this term in many different ways. But first, let's take a look at how Google defines this term for us:

So, it is not wrong to say that:
"RLSA is the absolute assemblage of traditional remarketing and the high conversion intention for paid search"
Why RLSA is considered so powerful?
It is considered the most powerful tool that can efficiently increase your conversion volume and conversion rates.
If we take a superficial look at remarketing statistics, we find some unavoidable facts as the conclusion that I am going to enlighten you with:
People who have once visited your site or seen your product are three times more likely to click on your ad than those who don't have any interaction with your business before.
In 2020, in the Covid pandemic, 85% of online shoppers have prioritized abandoning their carts before making a purchase. If RLSA tactics were not used, only 12% of the customers were expected to come back to complete their transactions. While with the help of re-marketing, the demographics for actual purchases raised to 36%.
Search engines have analyzed the circumstances and recorded the consequences stating that comparing the sale results and click-through rates for the biggest companies like American Express, and Comcast, etc, The companies using RLSA campaigns had 3 times higher click-through rates compared to those who don't use RLSA campaigns.
Remarketing is one of the most effective techniques, that is powered and derived by an engine aka RLSA, to enhance click-through rates and cost per click.
It improved the average marketing lift up to 1046% according to the ComScore study.
RLSA tactics you should be using
We all know that comparing to normal users, conversion rates are essentially increasing day by day for customers who already know your brand or who have ever clicked on your website. If you want to search and focus on the prospects behind searches and alongside the keywords-then, RLSA is a necessary ingredient for a successful recipe of digital marketing.
For instance, a potential customer leaves your site, then remarketing lists in RLSA help the retailers to search them and connect with them again by tailoring their bids and ads. While they continue to search for their need on search engines.
Now a question arises how to use these tactics?
Initial preparations for RLSA
Before diving into RLSA, here are a few things that need your attention from a technical perspective. Here are some aspects that you need to keep in mind:
Before activating a remarketing list, you need at least 1000 cookies.
You also need to consider the customer match email address list alongside remarketing list.
The maximum time limit for these lists is up to 540 days or more in premium conditions.
If you are using RLSA tactics correctly, it can increase your bid by as much as 1000%.
You should know when is the right time to "target and bid" and when you only need to bid.
Setting up RLSA
Now you are completely familiar with the fundamental strategies of Remarketing Lists Search Ads (RLSA) working. Now, let us go through the nitty-gritty of its working. Because proper setup and execution are necessary for a successful remarketing campaign.


At first, you need to create a remarketing audience. Because we need the targeting audience, before targeting we need to classify the audience and determine that how much work is needed to be done on which type of audience.

After creating the audience, select your campaign type, the level of the campaign, your budget, your lists, and Ad group.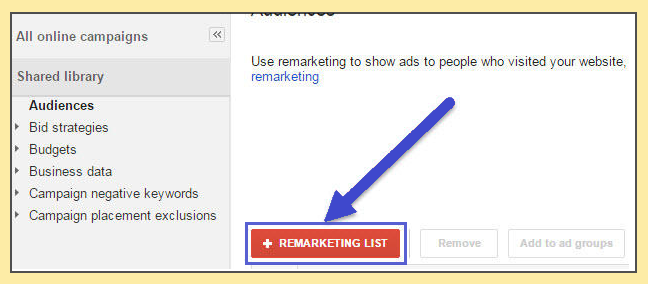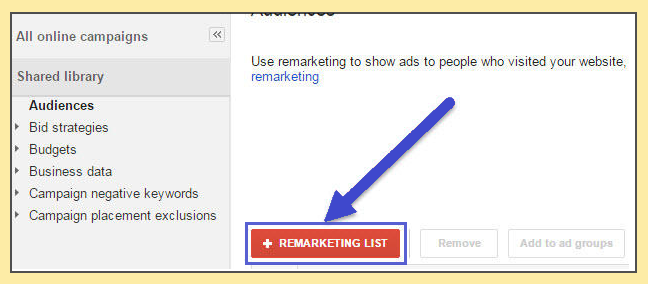 Now, let us pay heed to some important and basic tactics:
GO AHEAD FOR BROADER TERMS
One of the fundamentals of RLSA includes going and compete for the broad and main terms even though it can be expensive. To tackle this on a low budget, you can tailor low bids on these broad search terms. Then you can enhance the bid modifier when you acknowledge the audience traffic on your site and you can convert it easily.
Make sure to know who you need to target
Trace the customer journey map to make sure if you are targeting the right customers at the right time. Make lists and keep updating them because merely the display network is not enough to approach the ideal demographics of age, interests, and gender. Google Ads offers us to target the audience information. So in this way, we can adjust the bids for a specified audience and we can drop the irrelevant traffic.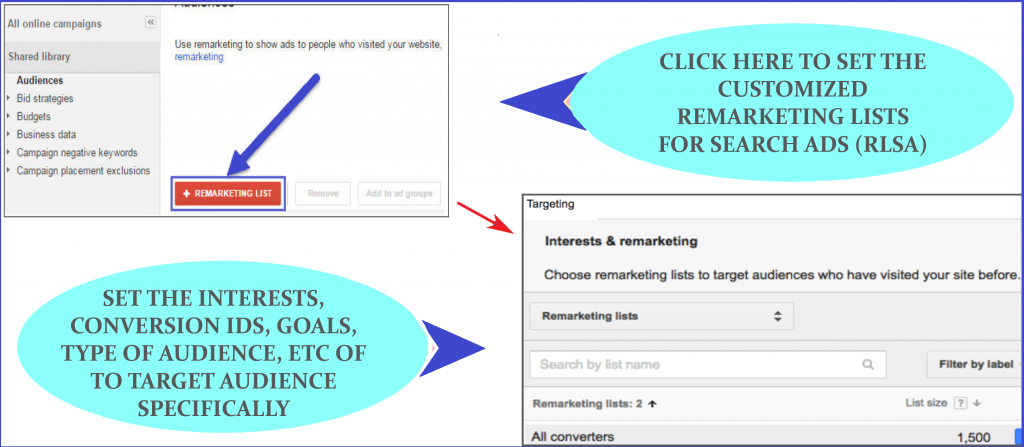 You can control the demographics by making bids for related people.
Customer's behavior
For an efficient increase in traffic, you will most likely use specific ads and copy the wordings that attracted and persuaded the customers to click on your ad. So, open Adword RLSA and create a new remarketing tag based on the biased behavior of your visitor. Then refine it by a bid modifier within the ad group to make a more relevant ad. For instance, if a visitor clicks on your product page and searches for the price, then tailor a bid by making an ad with a discount offer of the related product. You can also use the ads to demonstrate the hidden benefits of the product. It will help you develop an imperative relationship with the customer.


Negative bids
You need to exclude the unwanted traffic but it should not be too specific that a person clicks your site and is immediately excluded. It can decrease the conversion rate. On the other hand, specific people are needed to bounce from the website and you can set that in the exclusion section in the Ads RLSA on the Google Adword platform.


Collaboration with DSA
Although the simple RLSA tactics also give mind-blowing results experiments have shown that when you collaborate the Dynamic Search Ads (DSA) with RLSA then the results can be stalling.
"It is defined as a campaign that is used to broaden your footprints for keywords and captivates more traffic to the site."
So. By associating your RLSA ads with DSA campaigns, you can get mind-blowing results.
It is not the end of a journey
If a customer has come to your site to make a purchase then, you must send a thank you email to them. You can make a list of such customers and offer them beyond the limit response. So, it's the best marketing technique regarding the low budget.