Marketing
ActiveCampaign Pricing 2021: Is it Worth it?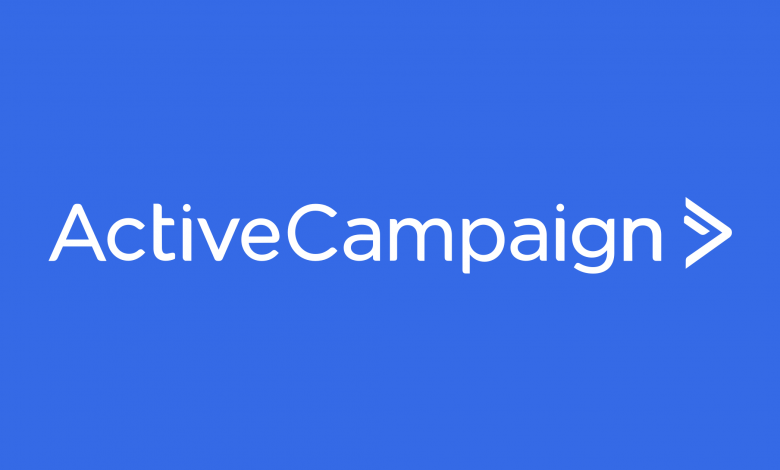 There are many decisions that one has to take while running a business. These decisions have become even more important and challenging to take thanks to the year that 2020. The pandemic and the look down have forced us all to revisit the way we do business. For those who had enjoyed small local patronage even, there is the question of going online and doing it efficiently despite the competition that has been around far longer than them. This has been a deterrent of sorts. Yet, there are solutions to deal with even this. Alternatives to ActiveCampaign and similar platforms have become even more important in such times. 
What does ActiveCampaign do?
ActiveCampaign or any of its alternatives are engaged in the act of making your business life a better one. The decision to go with a CRM system and marketing automation could be one of the most crucial ones that you would take in your business journey. And this is not because you have to choose whether or not to take that decision – but because you have to choose the best platform that would suit your needs in the best possible manner. This is where the ActiveCampaign pricing model comes to the fore.
Before we talk about the ActiveCampaign pricing model, let us understand what this platform and the alternatives to ActiveCampaign usually do and why your business would need such a system to begin with.
Lead generation would be one of the foremost elements of a good CRM system, which is delivered by most of the Activecampaign pricing. In this age of big data, it is imperative to find the right leads to pursue or we will be left chasing a wide chunk of an audience that may or may not have a need for our products and services. This is where the CRM framework comes into the picture with its seamless system of finding the right data for targeted reach so that you reach the right leads and begin the process of engagement for seamless conversions.
The next thing that you get with alternatives to ActiveCampaign would be the efficiency with which you go about your business operations. When you have the data in the right place and matched with the right functions for the right team members, you get an organized front and back end along with a team that collaborates well too. This would ensure that you can take your focus away from the mundane activities and focus on building engagement based on your core skills and offerings so that conversions become much more easier and smooth sailing.
Apart from all of the above, you also get integrations that allow you to function in various channels including websites, social media pages, email and much more. This would help you widen your footprint without having to deliberately spend hours on each platform. In doing so, you would also ensure that you do not miss out on any prospects on any of these channels.
The ActiveCampaign Pricing Model
Now that we have discussed what the CRM system really is and what kind of benefits it offers to all kinds of businesses, it would be time to take a look at the cost at which you would acquire and use such benefits and features.
If we are to look at ActiveCampaign pricing, then we would see that there are roughly four plans that you can choose from. Unlike most of the platforms in its class, it does not offer a free plan to get you started.
The Lite Plan is offered at $9 and you can send email, newsletters and other such basic deliverables to 500 of your contacts.
The Plus Plan is offered at $49 and it offers CRM with sales automation along with all the features of Lite and some additional features as well.
Further, the Professional Plan is offered at $129 and it ups the ante with predictive sending that is in compliance with machine learning and a host of other features.
Finally, the Enterprise Plan is at $229 with additional features like unlimited users and a dedicated representative to look after your account.
Other Options for ActiveCampaign
The ActiveCampaign pricing makes it quite easy to see why we need a host of various alternatives to ActiveCampaign. The pricing is quite high and there are many other options like:
EngageBay: With a starter plan of $0 that lets you get a 1000 contacts in for free, you have a definite advantage with this platform and its wide plethora of many features. Further, the most advanced plan goes up to a mere $49 which is easily affordable. This plan includes a complete suite of CRM and automation services that can help your business grow by leaps and bounds.
Clickfunnels: This platform also offers a free 14 day trial before you buy one of the plans. The plans go from $97 to $297 and finally $2497 for a completely comprehensive plan. Yet, the number of users are quite limited as compared to ActiveCampaign and even EngageBay.
Systeme.io: With this platform, you get a number of varied benefits including email and some basic CRM with a few helpful features. The pricing is also quite affordable with the basic plan starting at $27 while the next plan goes to $47 and the final and highest plan is for $97. The issue is that it offers very few features for that kind of expense.
Drip: This CRM platform is focused on email marketing and the main plan is for $19 while you can add $15 for an SMS plan, which falls short of the full range of features your business may need. 
The above analysis shows that EngageBay would be the best of all the alternatives to ActiveCampaign since it offers a range of features at highly affordable price points.