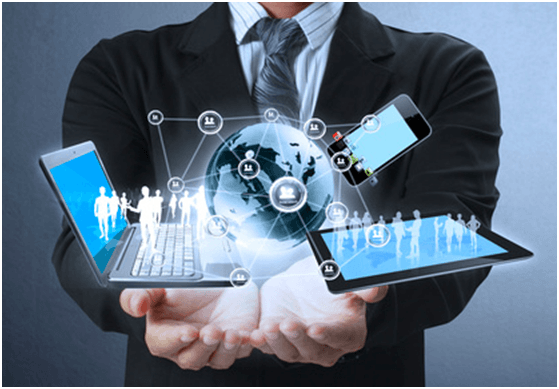 With the launch of the fifth official version of HTML developing sophisticated websites has become easier. It is predicted that HTML5 will have a large impact on the web. Basic websites will be able to do much more. The results are visible to us as it has become possible to track location and store data in the cloud today. HTML5 will make the web adaptable and more secure. As you use the internet, you will realize that it has become more efficient. Web development is witnessing fast change after the launch of HTML5.
Advantages of using HTML5
Web technology has been witnessing rapid development in the last few years. As experts had predicted new technology is replacing the old. Web developers today are ready to learn new concepts and are putting their best foot forward to grasp the new technologies. It has been seen that HTML has offered high-quality web experiences. Most of the latest web apps are being developed with the help of HTML5. Features that were dominated by Flash are being implemented with open technologies after the introduction of HTML5. HTML5 can advance markup as it does away with redundant features. Although HTML5 has new features users who are acquainted with HTML will not find it difficult to operate HTML5.
Ascertaining location of users
HTML5 is the future of web design. It was designed with the primary aim of delivering rich content, web applications, and graphics. This core technology markup language can identify a user's location easily with the help of geolocation which is built into a code. This is very beneficial for marketing data analysis as content can be developed after ascertaining a user's location. Tracking trends has become easier. It is the ideal technology that can be combined with social media apps. In addition to offering an enhanced experience, HTML5 maintains the aesthetics.
Impact of HTML5 on SEO
In the context of any web project, you cannot overlook the importance of SEO. Gain an insight into the impact of HTML5 on SEO. SEO depends to a large extent on Google, and this major search engine has adopted HTML5 in its early stages. After the introduction of HTML5, search engines can identify the structure of a website more easily and faster. Indexing a site has become faster and easier. One of the greatest advantages of HTML5 is that it allows the segmentation of content. You can easily add new elements to your web page which leads to higher rankings.
An array of benefits
HTML5 comes with a host of benefits that make it popular among both end-users and content creators. When HTML5 is used, users will be able to view the content easily. As native support is offered to all multimedia users no longer have to wait too long for downloads or to install and watch a video. It is being predicted that in the domain of gaming HTML5 may soon replace Flash. HTML5 has been designed with the motive of providing seamless support on all platforms.
Reasons supporting the use of HTML5
When HTML5 is used, both the usability and interactivity of a website will improve. Experts feel that HTML5 is here to stay. as you use the single markup language you can easily develop websites from scratch. As search engines can recognize HTML5 faster SEO is improved. HTML5 is ideal for mobile websites as well. As an increasing number of individuals are using mobile phones to browse the internet easy access to web pages is important. With HTML5, the need for external plug-ins to create effects has been reduced. Visual effects and animations can be integrated with web design easily. HTML5 is a better version and does not have the limitations of HTML.