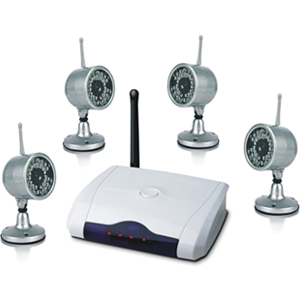 As I have an office for my content writing service and have to keep it safe, so have to monitor it through wireless security cameras, why wireless security cameras ?.
Well having a long wired camera is quite irritating and connected to a system with hard drive only for recording footage and later. I have to watch it and delete it to free space on my hard drive or purchase of an additional hard drive.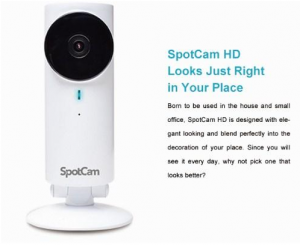 These days everything has gone on clouds so I decided to buy a new but quite updated "Wireless security camera" called SpotCam and it worth money. Also, has cloud video storage. This security camera is packed with all feature you need in a wireless security camera but wait what features you need in a wireless security camera?
SpotCam is packed with features that you need in a " Wireless Security Cameras ". The design and feel of the camera is awesome and you don't have to plug anything else than a power cord.
Features of SpotCam "Wireless security Cameras"
Updated Device and Easy Setup:- I always recommend to update devices to everyone and when you buy a hardware it should be updated with the latest tech and must be compatible with all versions of operating systems and devices to run with. SpotCam has latest software and hardware in market and it is very easy to setup.
Night Vision Mode :- SpotCam has night vision mode, so I don't have to turn on lights outside my office in nights. In many cases night vision mode helps, also motion sensors are useful too. SpotCam has the motion sensor and a quality in night vision mode.
HD recording :- I always recommend to go for hd recorders for security cameras, so you can easily identify and many other profitable things are there with a high quality footage. SpotCam is 720p HD.
Cross platform monitoring :- I use to monitor my office gate through my

Android

device and it this service is very useful for me and I recommend you to go with the product that offers cross platform monitoring. SpotCam offers you an Android app and iOS.
Internet connectivity and Cloud backup :- Internet connectivity is a must thing for your Wireless camera so you can store the video footages on an online storage and hassle free manage them through any device. This provides extreme level comfort with the security camera. SpotCam offers one day recording storage for free.
Real Time Alert and Motion sensors:- Spotcam has real time alert system and motion sensors as I mentioned before. These all things makes SpotCam a power pack.
Let me know if I forgot anything to mention, also if you have any question about "Wireless security cameras" then leave in comments.