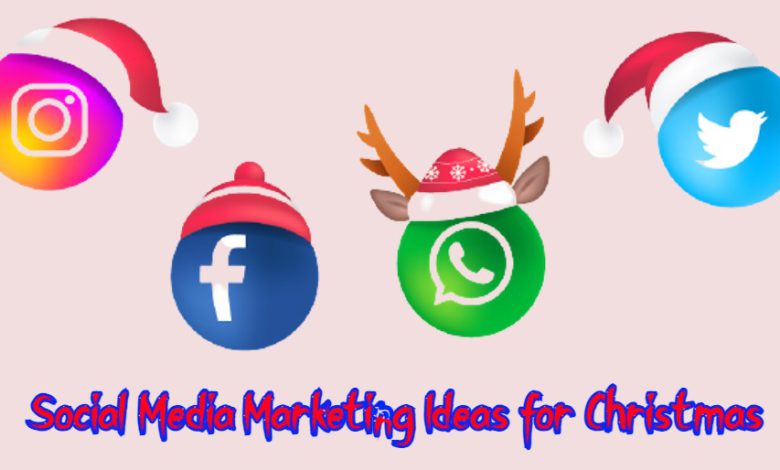 The holiday season is just around the corner and, while everyone around is starting to feel the Christmas cheer and get bogged down in pre-holiday worries, this time is perfect for smart marketing moves.
But how to use this time to your brand's benefit? In this article, we have gathered the top six exciting social media ideas that you can use to boost engagement, brand awareness, and sales!
Give Your Profiles a Festive Makeover
The first thing you want to do with your social media accounts before Christmas is to give them a special festive makeover to make them look appealing to users. To do this, you might need a bit of help, especially if you are running a student startup. So, don't hesitate to enlist the help of experts from DoMyEssay who can do my homework for me​​ to get plenty of time to prepare your Christmas marketing strategy. This way, you will have more time and won't risk your grades.
Here are some simple makeover ideas you can try:
Change your profile pictures to something with a festive mood;
Switch colors to red and green to highlight the spirit of Christmas;
Create lots of customized photos that represent your brand, products, and services.
These tricks will help create a festive mood and attract more customers to your brand.
Use Stories to Your Benefit
Stories on Instagram and Facebook are perfect for marketing. These days, they are widely used by marketers to promote their brands and stand out from the competition. You can use this to your benefit as another Christmas marketing idea.
To give you a few ideas on how to use stories on social media to spread the spirit of Christmas, you can shoot behind the scenes of your team's Christmas preparation. Your customers will love it. Also, to boost customers' engagement, you can create various holiday-related polls. And don't forget to spice up your Instagram stories with the right hashtags to drive more attention!
Leverage Christmas-Inspired Product Photography
We've already shared an idea to give your profiles a makeover. If you don't feel like changing your branding so much, you can use this tip and change only the way you do your product photography.
Many brands do this for various holidays. They take different holiday attributes and use them as the background for their product photos. This trick will help you boost engagement and prepare your customers for your special Christmas deals.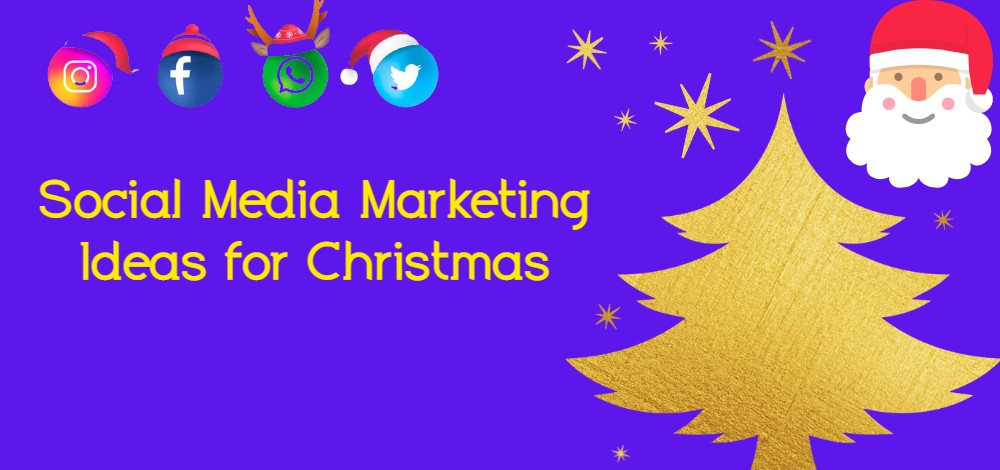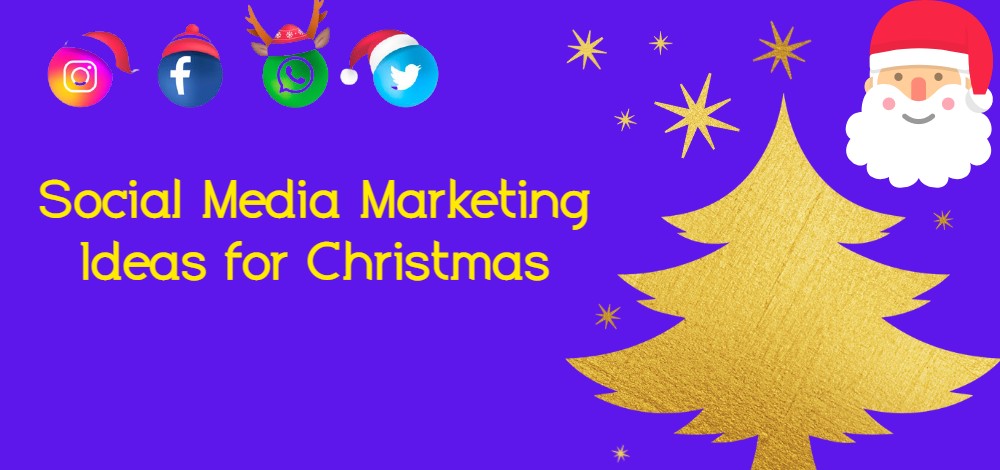 Make a Special Christmas Offer
The Christmas season has always been associated with lots of sales and special offers. During this time, consumers tend to have a greater purchasing spirit, so it would be a huge mistake to miss this chance to drive more sales.
Thus, the next social media marketing idea you should use this Christmas is to create a special discount or offer. For example, you can create a limited-time discount or a "buy one get one free" offer. Ponder about it and find something that will work for your brand the best.
Become a Santa for Your Followers
Christmas without Santa? That sounds like nonsense! So, here is one more marketing idea for you – become a Santa yourself and make your followers' wishes come true. Organize an exciting Christmas giveaway for your followers and start gifting! Offer your followers to win cool prizes for some simple actions like subscribing, liking posts, or leaving a comment.
The idea of running a giveaway typically works just great in terms of increasing brand awareness and engagement. However, there is one thing you should note for yourself. If your social media accounts are not fully developed yet (meaning you don't have a large following), chances are that you will need to use additional tricks to get your giveaway deal noticed. In this case, you will likely have to invest in social media advertising.
Post Creative Christmas-Inspired Articles
If your brand has a blog, that's one more social media channel you can use for your Christmas marketing strategy. Generate lots of engaging content that covers Christmas-related topics.
Some topic examples are:
Festive decor;
Festive ideas;
Holiday activities;
Festive meals;
Shopping ideas;
Gift guides, etc.
The ideas are endless. The only thing you need to keep in mind is that all your content (even if it's related to Christmas) should also somehow relate to your brand. So, be sure that everything goes in line.
By posting such content, you will drive more attention to your blog (and brand in general), boost engagement, increase ranking, and, hopefully, drive more sales for your business. Also, if you connect your blog with accounts on social media, with valuable blog posts you can also win more followers for Instagram, Facebook, and other social media accounts of your brand.
The Bottom Line
So, now you have our top six social media ideas that can be used during the Christmas season to complement your marketing strategy. Feel free to test these ideas in practice to see what works for your brand best. And get ready to start gaining benefits from your exciting Christmas marketing campaign. Good luck!