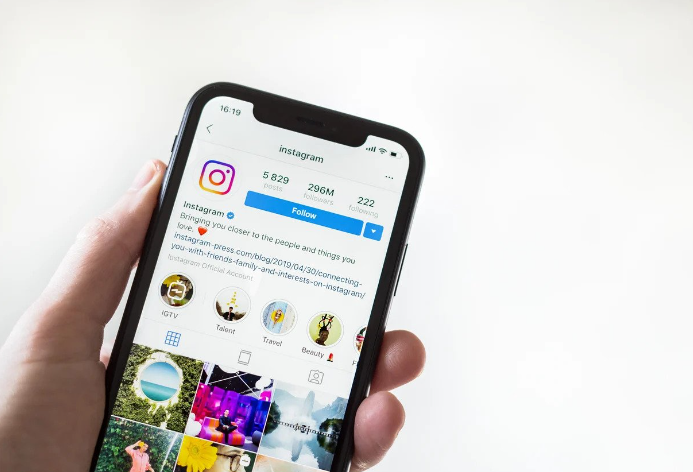 Instagram ads are one of the most effective ways to reach target customers and grow your business. After all, the social media platform has over 300 million daily active users.
With so many people using the platform, it's no surprise that Instagram ads have proven to be so effective for many social media marketing firms. And, if you're not yet using the platform to grow your business, you'll soon discover that it's a great place to advertise your products and services. Here are five things you should know about Instagram ads that will help you reach your target audience and grow your business.
What Are Instagram Ads?
Instagram ads are an advertising method that lets businesses post photos and videos that are related to their products and services. These ads are designed to be more visual and creative, which makes it easier to connect with your target audience. They have the potential to reach a very large, engaged audience; and so, they're a great way to increase brand awareness and build your following.

When you create an ad on Instagram, you're given the opportunity to select the target audience. This is important because it determines how many people will see your ad. You can choose to reach people in a certain location, people who follow a certain Instagram account, or people who meet a certain interest. By narrowing your target audience, you can be sure that the people who see your ad are likely to be interested in your business.
They Have Great Targeting Options
Like other ad platforms, Instagram allows you to target your audience based on a variety of factors, such as demographics, behaviors, and interests.
Some of the most popular targeting options for Instagram ads include age, location, gender, interests, and a variety of other factors.
If you want to reach people who are interested in fitness, for example, you can choose to target the ads to people who have expressed an interest in that topic.
Another example of how you might use Instagram advertising is if you run a business that sells products or services to parents. You can choose to target your ads to people who are between the ages of 18 and 55. As you can see, there is a wide variety of different targeting options that you can use to narrow down your audience. With so many options, you can easily find a way to get the most relevant people exposed to your ads.
They Have Super-Short Form Ads
Like images and video ads on other platforms, Instagram ads are short-form. This means that they usually have a length of between one and three seconds.
This is perfect for Instagram, given that it's a visual-first platform that's designed to foster an authentic, personal experience. Striking a balance between visual content and text is tricky. Instagram, however, offers a feature that makes it easy to write super-short text-based ads. You'll also find detailed information about your target audience, including age range, gender, and interests. With this information, you can refine your ad strategy to improve performance.
The ads dashboard is a powerful tool for all businesses, but it's especially helpful for businesses that use Instagram Stories. This feature is known as "Instagram Shorts", and it lets you post up to three lines of text per image. It's the perfect way of keeping your adverts bite-sized.
The best Instagram ads are visual and use a mix of imagery and copy. They don't just rely on one or the other. Instead, they use imagery to spark an emotional connection with the user, before closing the deal with a few lines of text.
They Provide Statistics on Your Ads
Like other advertising platforms, Instagram offers businesses detailed reports that they can use to measure the success of their ads. You'll find that the ads dashboard offers you access to a variety of metrics that you can use to analyze your performance.
Some of the most common metrics you'll find in your ads dashboard include ad CTR, ad click-through rate, total impressions, total clicks, and total video views.
When you're getting started with Instagram, there are a few things that you should know. First, you need to make sure that you have high-quality images. This is especially important if you're advertising on this platform. The last thing you want is for your ads to be unappealing or uninteresting. Second, you need to make sure that you're following the rules. Instagram has strict rules, and you can be banned from the platform if you're not careful. Avoid anything that could be considered inappropriate or spammy, and you'll be fine.
You can also use your ad dashboard to schedule your ads. Instagram offers businesses the option of scheduling their ads to start and stop at a specific time. Depending on the nature of your business, you may want to schedule your ads to stop at a certain time. For example, you might want your ads to stop at a time when most of your target audience is asleep.
They're Easy to Set Up and Manage
Instagram is a very easy platform to use. This is partly because it's mobile-first, which means that the majority of your Instagram traffic comes from smartphones. That is why your social media marketing firm would recommend you to use Instagram.
Furthermore, the platform is very intuitive, so it's easy to pick up the basics in a short period of time.
The only downside to this is that you'll need to have a good understanding of the platform to be effective with Instagram ads.
Instagram will help you manage your campaigns and optimize the ads, but you'll need to know the basics to be most effective.
Conclusion
While Instagram ads have their limitations, they're an effective way to build brand awareness, engage with your target audience, and drive them to your website.
They're also easy to set up and manage, and you can get great results with minimal effort. In fact, many businesses report a return on investment of between 50 and 250 percent when they use Instagram ads.
These ads are great for boosting your brand image, getting your message in front of a large audience, and driving traffic to your site. If you haven't started using them yet, now is the time. And, if you want to know more about the different types of Instagram ads, read our post on the best strategies for running Instagram campaigns.