Google Adwords
5 of the weirdest search terms in 2000+ AdWords accounts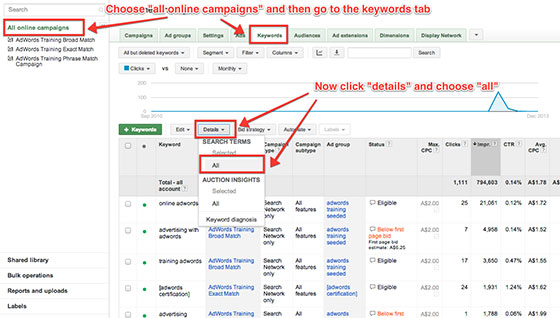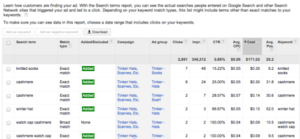 There is a team which has audited more than 2000 AdWords accounts and while they audited, they noticed a lot of search term reports. While some search terms were good enough, some were nothing but wastage of money and some were nothing but strange! They are a perfect instance of how a bad keyword strategy can lead to your ads being shown for unpredictable searches and waste your dollars. Here are some strangest search terms.
A$AP rocky: This is an example of what may happen when you use broad matched keywords. Here the company implemented SAPs (System Application Products) for all the small-sized businesses to medium-sized businesses. Since SAP is a widely-used technical term, they decided to bid the keyword "sap". Google decided on its own that 'sap'may be a misspelled 'asap' and then it searched for A$AP Rocky's name!
Whack your Boss: There was a campaign targeting women who were interested in starting off with their personal businesses. They targeted the phrase-match keyword "boss" and when people typed "whack your boss", their ad ended up in display. What is surprising is that this search term has more than 30,000 impressions and 1719 clicks.
How do I remove terrible smell from carpet which has been flooded using household ingredients: This search term came from a campaign for a carpet stench remover. Based on this specific long query, you might think that the company discovered one winner search term. This query gets searched too often and being a 16 word search term, it has triggered around 2000 impressions and in 127 clicks. For companies which sell odor-eliminating carpet cleaners, such results seemed counterintuitive.
Animal sex: This search comes from a pet supply company where they bid on the phrase-match keyword "animal". However, it was most unfortunate that their ads started showing up for thousands of searches for 'animal sex'. Although you don't need speculations on the search intent of this phrase but based on the offering of the product, it's not a surprise that the search term doesn't yield conversions.
*******@aol.com: This search term originated from a tech support campaign which targeted people who had trouble in logging in with their mail id. This company assisted people in getting their email and computer working for a fee and then signed for ongoing assistance.
Therefore it is critical for you to review your search terms on a daily basis so that such things don't happen with your company.