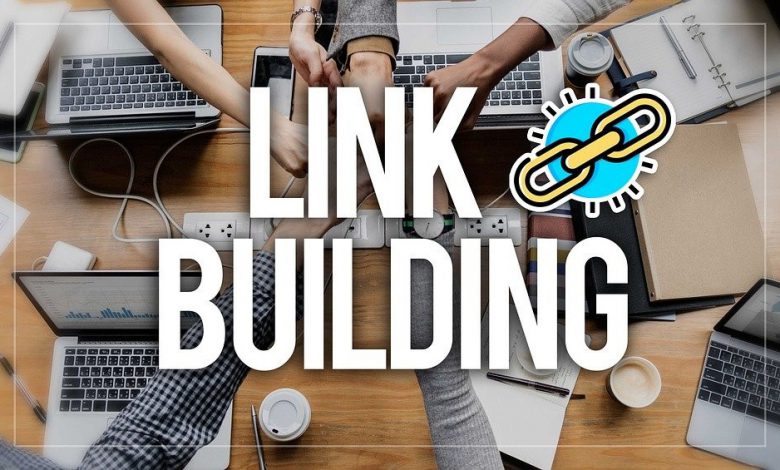 People often ask me about the importance of link building.
(Honestly, in 2021, no one should be asking this.)
But, still, whenever this question is proffered, I ask them to assume a hypothetical scenario.
You run into some complications with the IRS.
I tell you that I have a link in the IRS and can get your issue sorted.
You'll come running to me. Won't you?
Now take this real-life situation to the world of the internet.
If you're finding answers for your queries on a webpage, and that page links to another page, you'll naturally jump to that for more answers.
Plain and simple: this is the efficacy of link building.
For almost all of 2020, we were locked in our house without much to do. So, we did the one thing that required zero social distancing: internet surfing.
According to Forbes, the coronavirus pandemic pushed internet usage up by 70%.
In a survey, 60.8 percent of respondents said that companies are now improving their digital interface to attract more customers.
So, if you're a digital entity, this is an opportunity on a gold platter for you – enhance your online visibility, and you can benefit from the tide.
According to a survey by Becker's Health IT, 60.8 respondents said that companies are investing more in building customer-facing digital interfaces.
So, if everyone is focused on improving their digital presence, how can you stand out? Through link building.
Why link building?
Link building is one of the most definite ways to improve your site's authority. It is a 'must-have' in every SEO strategy. After all, when search engine crawlers crawl a page, they look at the pages that the website is linking to.
If it's an authority website linking to your webpage, you will be considered a high authority website by the search engine.
SEO agencies work overtime to generate quality backlinks for their clients. Not only this, but they also often get the services of a link building reseller to provide backlinks for their clients.
That's how important link building is.
This blog will cover the most actionable link building strategies that are working in 2021.

1. Amplify local presence
Since the pandemic has seriously hindered our mobility and created supply chain issues, people have turned to local businesses.
Data has shown that more people are now searching for local businesses. So, you have to improve your standing in your local community first.
A good way to start local link building is by targeting directories.
Post your business details in those directories and link them to your website. You might consider it obsolete, but many people still rely on directories to find local businesses.
You can try by getting yourself featured in a local newspaper or magazine. That will be a good PR move and will create a buzz for you.
Find the local bloggers in your area and reach out to them for collaboration. These are called 'micro influencers'.
Micro-influencers are very effective. Data has shown that influencers with 1,000 followers bring 85% more engagement than the ones with 100,000 followers. Why?
Because the audience is more willing to trust their opinions since they aren't celebrities but some commoners with whom they can relate.
2. Fix the existing structure rather than building a new one
If you've devised a new link building strategy, it doesn't mean you dump everything you have done before. You don't have to wipe the slate clean and start over again with the new strategy.
As a starting point, you can fix the link building strategy that is already in place.
I am talking about fixing your broken links.
Broken links stack up if you've deleted the webpage where the backlink was pointing at, or you have linked to the wrong URL.
Anyways, finding and fixing broken links can give an oomph to your strategy.
To find all the broken links, you can use tools like Ahref, Broken Link Checker., Screaming Frog, Google Search Console, SEMrush, etc.
These tools will give you a report of all the external links that point to your website and are broken.
After you have identified those links, here is what you can do:
Reach out to publishing websites, and request them to replace the broken links with functional links,
Redirect the broken URLs to a new link by placing a redirect (301) on the broken pages to take users to a new page. You can also redirect them to an existing page whose content is relevant to the broken link
3. Get artisty
We all love a good meme, a nice explainer video, and a crafty infographic.
They are a treat to the eye and not a burden on the mind like a 1000-word article. They even get more shares and generate more engagement on social media.
Visual content is another way of generating high-quality backlinks.
Have a new article to publish? Make an infographic to explain the gist of it.
Want to make your new blog interesting? Design a header image for it.
Want to get more social shares on your business page? Create video guides.
Want to convey a boring topic to your readers? Use charts and colorful graphs.
Once you have created an excellent visual, share it on sites like Pinterest and Pixels. Whenever someone uses your visual, they will source it to your webpage.
See, there you have tons of links without even asking for one.
4. Go in-depth
I know I just said above that long articles are boring, but that doesn't mean no one reads them.
Take the example of a New Yorker. They write some very long articles; some you can't even finish in one read. But they still have 1.2 million subscribers. They generate more money from readers than they do from advertisers.
So, why is that so?
Because they bring fresh ideas to the table. They don't just scratch the surface of the issues. They go in-depth. Their writers know the craft of storytelling.
If they are talking about a contemporary issue, they will go in-depth to trace its roots back to the 1800s.
If they are talking about a social issue, they will quote every research, dig every statistic on it, and put it there for the readers to get the complete picture.
That's what makes them stand out among the competition.
So, do original research. Don't just quote from other people.
Giving people something to support their argument will get you more shares because they can't quote the research without sourcing it. These backlinks are called editorial backlinks, and they have the most value.
5. Create guides
Talk to anyone about SEO, and I can guarantee they'll quote something from Moz. Take my word; 8/10 would do this.
If Moz is your competitor then, it might be getting on your nerve. But the truth is their guides have everything…, and they are pretty good.
Imagine how many links Moz would've got only from these guides.
Guides, case studies are another way of generating links. Once you have created a definitive guide on a topic, search for relevant resource pages. Reach out to them through email and pitch your guides to them
Once they publish it on their page, they will link them back to your website.
Final words
Link building has evolved to become a lot more than guest posting and business listings. Modern-day backlink strategy is more about quality than quantity. If you're doing it the other way, you are not doing it right.