Tech
5 Key Considerations – Migrating Data to SAP S4HANA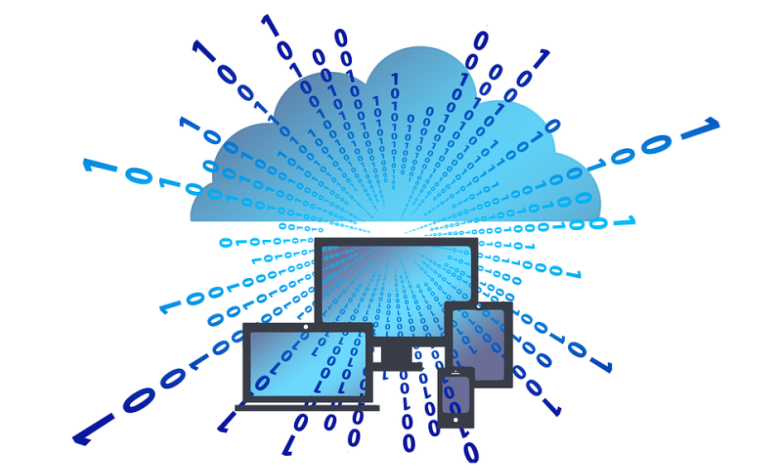 SAP S/4HANA is a new generation of the SAP ERP system that runs on the SAP HANA in-memory database. It provides a state-of-the-art, intelligent technology platform for business processes that use real-time data and machine learning to support forward-looking decisions.
S/4HANA can be deployed on-prem or in the cloud, but all implementations require migrating existing data from SAP ERP systems or other applications.
The migration process can be complex because it involves many steps, including identifying which existing data to move over, how to clean up and transform the data, and how to perform the migration without disrupting ongoing business operations.
By clearly understanding the key considerations of this project and using the right tools, organizations can simplify and streamline their migration process while minimizing costs and avoiding disruptions.
The need to migrate data to SAP S/4HANA is often essential for customers who can no longer meet the requirements of their legacy ERP systems. However, a data migration project is often time-consuming and costly.
SAP S/4 HANA services enable you to manage your company's entire data migration project in a way that is both rapid and cost-efficient. You can migrate all the relevant SAP data from your source system, either an SAP or non-SAP system, and non-SAP data from other databases and applications, including Oracle, Microsoft SQL Server, and DB2, into any target system.
If you are planning to migrate to SAP S/4HANA, consider these key considerations:
Current system landscape
When developing a migration strategy, it's critical to consider your current system landscape. Evaluate whether you need to migrate all your systems or just a few. A single system migration may be preferable if the landscape is quite large. However, if the data in each system is similar, multiple system migrations may be more effective. You should perform parallel testing of the migrated data to ensure that it is ready for use in SAP S/4HANA.
It would help to consider whether you need to migrate your custom code or business processes to SAP S/4HANA. In most cases, this won't be necessary as SAP has already taken care of migrating the majority of custom code and business processes for you.
Will the new HANA database fit in the existing servers?
The new SAP S/4HANA system will be running on the same servers as the current system for a specific period. This means that the data volume, performance requirements, and growth expectations must be considered to determine if the new HANA database will fit into the existing servers. Data and transactions will not only be running on the current systems but also on the SAP S/4HANA system for a specific period, so additional servers are required for this dual-running period.
It is recommended to run an initial implementation phase with SAP Best Practices on a server landscape that reflects your production landscape as much as possible. This way, you can validate your implementation approach and ensure it aligns with business requirements before going live.
What licensing options are available?
The choice between using the license of an existing SAP Business Suite system or acquiring a new perpetual license is primarily based on the remaining term of use of the current SAP Business Suite system.
If, for example, there is only one year left to run, it may be better to acquire a new perpetual license and start with a clean slate from an audit perspective. There is also an option to migrate from an existing license to a subscription model. This choice requires careful consideration since it will have implications for technical aspects such as infrastructure and business aspects such as cash flow.
Do you have enough space in the file systems for the migration?
When migrating data from the legacy system to HANA, the first step is to extract the data from the legacy system. It makes sense for large volumes of data to use parallelized data extraction with multiple extractors running in parallel. The extracted data can be stored in a temporary location on the legacy database before being transferred to HANA.
When extracting and transferring large volumes of data, you need to consider whether there is sufficient space on both systems for the temporary storage required by this process. In addition, you need to consider whether there is free space in the file systems where SAP HANA databases are installed and, if not, whether those file systems can be extended.
Sufficient space must be available for archiving or deleting old log files and other temporary files to avoid issues associated with filling up a file system.
SAP recommends approximately twice as much disk space as physical memory for non-production systems and three times as much for production systems (to cover potential unplanned outages).
How much knowledge/experience does your team have with HANA or SAP S4HANA?
It is important to assess what your organization knows about HANA and SAP S4HANA. It may be that your organization has been running on SAP for years, and you have a wealth of experience with its implementation. Your team may have already completed an upgrade from ECC 6.0 to EHP8. On the other hand, this may be your company's first foray into SAP software.
Asking yourself (and other key stakeholders) questions like these will help you discover what level of knowledge and expertise you already have and areas where you can afford to invest more time and effort in building up your skill set.
Conclusion
We have narrowed some of the essential considerations when Migrating Data to SAP S4HANA. Refer to this guide as you work through your migration project to ensure that all-important factors are being considered to minimize possible pitfalls and challenges.