Digital Marketing
5 incredible ways to learn digital marketing (strictly for Beginners)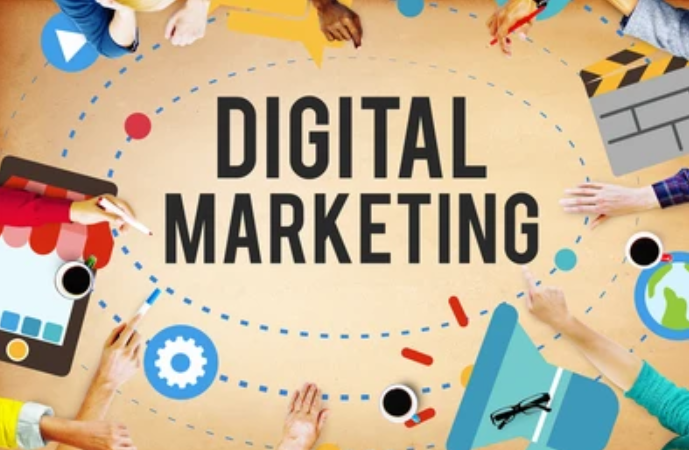 Today It is probably hard to overlook the hype around digital marketing. Buoyed by the internet's rapid penetration, today digital marketing has become the buzzword for almost all marketing professionals and growth-seeking companies. With this new mode of marketing assuming unprecedented importance, there is understandably a great curiosity about digital marketing. Today digital marketing is perceived as a lucrative career option that can pave way for a rewarding career and financially secure life.        
The good thing is that it is not all that hard to learn digital marketing skills. That said, learning internet-driven marketing still requires a lot of patience and diligence. If you're someone who has just started navigating the digital marketing landscape then this blog deserves every bit of your attention. It sheds light on 5 easiest way to help amateurs and beginners to learn digital marketing skills. While these tips may not give novice beginners a complete grip but will surely help in laying the solid foundation for effective learning digital marketing skills.
What is Digital Marketing?
Digital marketing is an important element of marketing that seeks to leverage all internet-driven devices to promote goods and services among the end consumers. Owing to its over-reliance on the internet or internet-driven devices, it is also sometimes referred to as online or internet marketing. Therefore, any marketing done on devices like laptops, desktop Pcs, tablets, and smartphones is always referred to as digital marketing.
Types of digital marketing
Search Engine Optimization (SEO)
Social Media Marketing (SMM)
Pay per click
Content marketing
E-mail marketing
1) Choose a niche and learn the key metrics:
As hinted above, digital marketing is a vast area with many sub-categories. It is highly recommended to choose any one vertical and make it your specialty area as getting hands down practical knowledge on all verticals is always a daunting task. Notably, each vertical in digital marketing come with their own metrics that constitutes its fundamental pillar. These key metrics are nothing but technical jargon that is specific to the vertical. Getting an idea about this jargon is supposedly the first step in learning these verticals. For instance, SEO includes many important jargons and without knowing this jargon it is difficult to know the process of SEO. This includes metrics like domain authority, backlinks, Onpage SEO, Offpage SEO so and so forth.
2) Regularly read digital marketing blogs:
The scores of digital marketing websites and blogs swirling through the internet are probably one of the best places for learning digital marketing. In fact, some of the most sought-after websites and blogs store goldmines of information about digital marketing. Even dedicating an hour or so daily to reading this blog will go a long way in improving your digital marketing knowledge. If you've become well-acquainted with the jargons specific to your niche then these blogs and websites will surely become an easy read. More importantly, digital marketing enthusiasts will be able to catch the pulse of this industry. They will come to know about what's hot and what's not, upcoming trends, online marketing tips, opinions of industry veterans and many other things.
List of popular digital marketing blogs:
Search Engine Journal
Content marketing institute
Econsultancy
Moz blog
3) Enroll for digital marketing course:
A plethora of digital marketing courses available in the online and offline world can give amateurs a really good head-start in digital marketing. While today free digital marketing courses are easily available across the internet, paid digital marketing courses may let you explore the important fundamentals more deeply. However, if you're opting for a paid course then make sure that the course will be conducted by industry veterans. Learning any course from industry veterans gives you practical knowledge that certainly bodes well for your career growth. Additionally, it is highly recommended not to fall prey to fake courses or courses that make exaggerated claims.
Enrolling in a digital marketing course may be an expensive proposition. But the education investment could be worth it, especially if you seriously want a career in online marketing.
If you're considering digital marketing studies at a university or college, the course you choose could range from an accredited certificate or diploma to a Master in Digital Marketing. 
4) Follow digital marketing gurus on social media:
The social media platforms like Facebook and Twitter are briming with social media gurus. Most of these gurus are always more than willing to share their knowledge on their social media account, which is actually a free knowledge. To get deep wisdom and industry insight from experienced veterans without spending a penny is simply priceless. As for which digital marketing gurus you should be following on social media then a simple Google search will prove more than helpful. Here is a tip, simply type on Google 'top digital marketing experts to follow' and you will get a huge amount of information.          
5) Launch your own blog:
If you're serious about becoming a digital marketing professional then launching your own blog will prove to be a prudent idea. Launching your own blog is akin to self-internship, allowing you to test all your theoretical knowledge in the practical world. Your agonizing quest to increase your website's exposure in the online world will give you unfettered exposure to the real world of digital marketing. it will also make you realize the true chasm that exists between the theoretical world and the practical world. While the theoretical world barely tests your skills,  the latter thoroughly puts your confidence and perseverance to the litmus test. Launching your blog and working hard to make it successful can greatly help in imbibing these qualities, which will surely augur well for your career.