Software
5 Free Programs to Record Your Computer Screen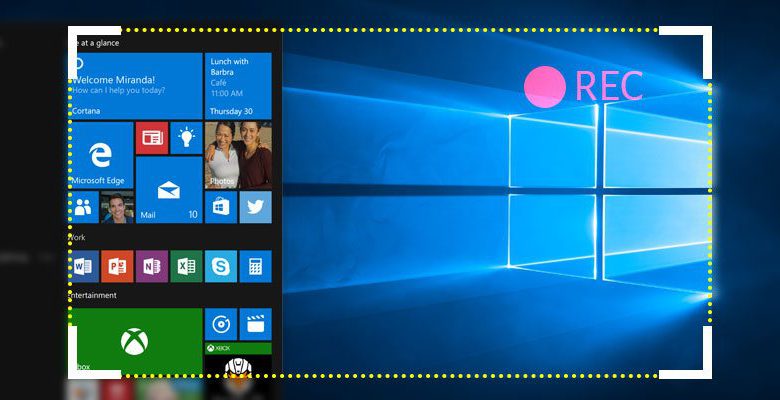 In these days of confinement, it is more important than ever to communicate our ideas in a clear way. In the training and training departments, they see how they have to reorganize all their resources to strengthen online training and e-learning.
For this, the use of video tutorials is essential. And whoever talks about creating video tutorials is basically talking about software to record the computer screen and audio.
Our conditions
Several solutions on the market will help us in this work, but we have wanted to focus as always on guerrilla marketing. So we are going to analyze those programs that meet the following three conditions.
Free.
The recording videos do not leave a watermark.
They allow users to export to the mp4 format that is now the most universal and standard.
Let's stop talking, and here is the list of 5 free tools to record your computer screen.
RecordCast
RecordCast is a free screencasting tool with which you can easily record everything that happens on your computer screen to create lessons and video tutorials. All you need to do is authorize the use of the microphone and the webcam, and you will be ready to use the application. This means that there is no need to install any software and that the tool will work via a browser on any operating system, Windows, Mac, or Linux.
At this point, it is able to record the computer screen with or without framing in the corner of the teller's face and the audio to record the narration of the explainer.

Screencast-o-Matic
One strange thing about this screen recorder is that it does not "install" as a program but is launched from the developer's website.
However, we must clarify that it really does install on our PC, although it is hidden and cannot be started directly from there. We suppose that it is a marketing strategy to increase visits to the web. The system is similar to the one used by tools such as Webex, which installs a package the first time and then launches automatically from a link.
As for the tool itself, it is quite basic but equally functional. We can record a section of the screen but manually. They miss more quality controls recording. You have the choice between recording your computer screen, your webcam, or a combination of the two. Put a time limit on the recording or select if you want the system sounds to be recorded as well.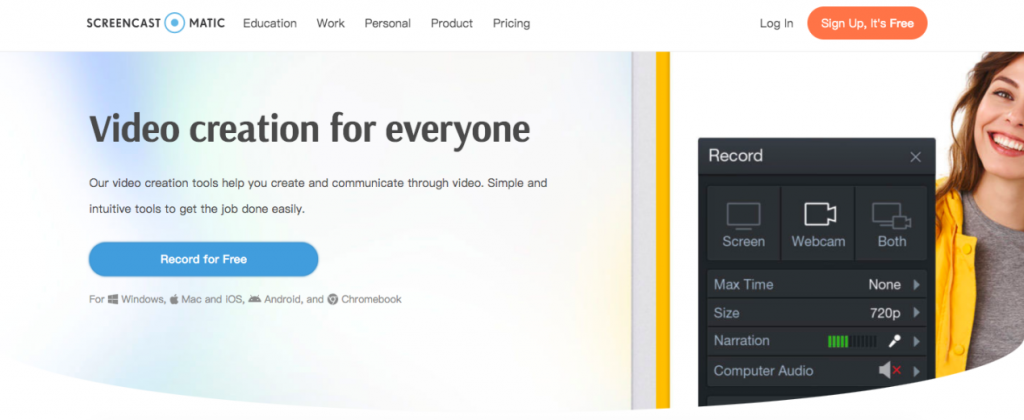 ScreenRec
ScreenRec also belongs to that class of minimalist tools that brings just enough to work with. Once installed, you will see a sidebar with the different options: Take a screenshot, record the computer screen, revisit the recordings history and program settings.
ScreenRec brings a limitation of 5 minutes when recording the screen. But it can be removed if you sign up for a free account. Furthermore, this will allow us to automatically upload the recordings in the 2GB of space assigned to us and send private links to them, which undoubtedly adds value to this solution.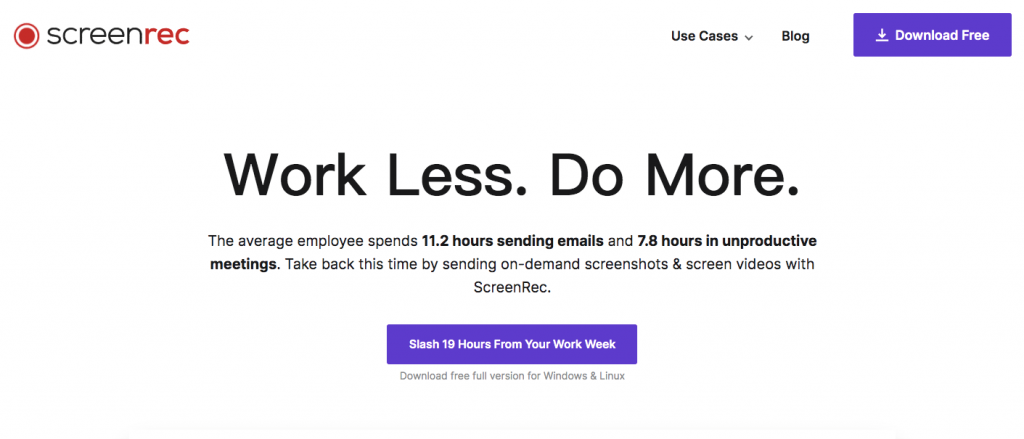 Flashback Express
We climbed a step and entered the top programs to record the computer screen. Without any time limitation or watermarks, Flashback Express, in its free version, not only allows you to record your PC screen with the typical options but also includes an editor.
This editor is limited. To get all its juice, you will have to purchase the Pro version, but it is still an addition that makes it very attractive. The options are much more complete, and we will go over with them to make video tutorials or demos. As against, the program does not seem to run very loose and sometimes gets stuck in the exit process, so it needs a code rework.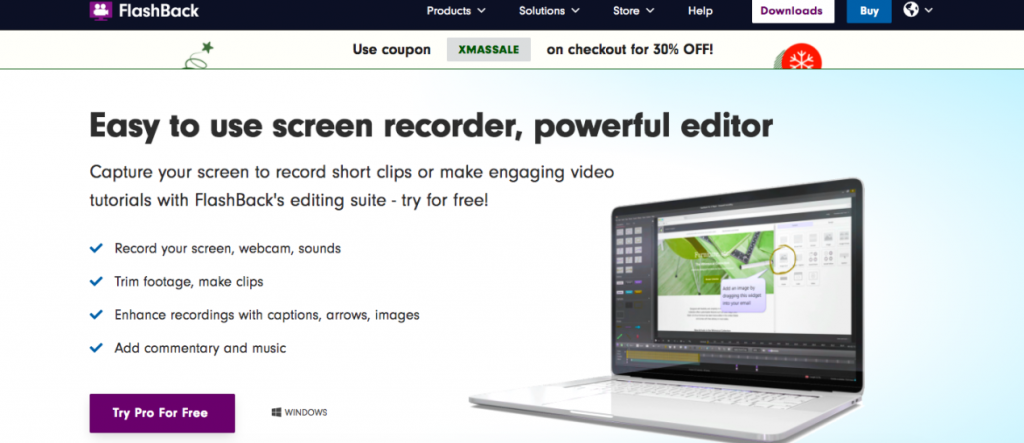 OBS Studio
To top it off, the timeless is OBS Studio, a tool whose main use is to stream video using different content sources.
One of those sources is our computer screen. And since a recorder is also included, it is perfectly feasible to use it to record the screen without further effort.
We will not have other features, such as highlighting the mouse pointer or showing the pressed keys, but it can still be an acceptable solution. And if we have the skill, the results can be much more spectacular.

The apps' design is very minimalist, and the truth is that it seems sparse in options compared to the active present, but it is at the same time very visually attractive and very functional.
I'd say it's perfect for those starting in the world of video tutorials, and hope that this selection and analysis of software to record your computer screen has been useful to you. Or do you know other and better free recording programs? We would love to hear what you think, so leave a comment now.