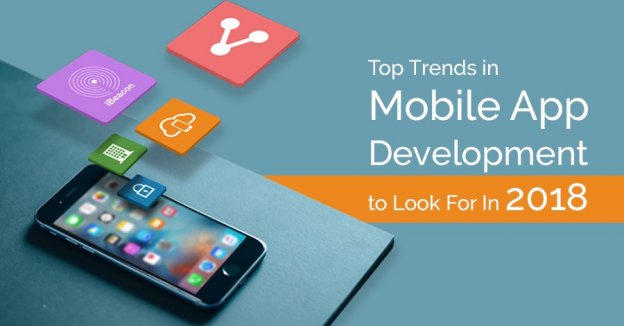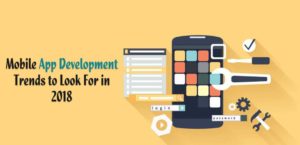 There's no doubt about the fact that 2017 was indeed a sensational year for development of mobile apps. After coming to the tail end of 2017, there are several companies which now realize the fact that mobile apps aren't any more an optional investment but they have become a necessity. Mobile is certainly the best way in which you can meet demands of the customers and boost sales. The total number of free mobile apps which were downloaded in the year 2017 is anticipated to increase to more than $250 billion, which has risen from 58 billion in 2013 and hence it can be said that mobile app development is one of the fastest growing sectors within the present industry.
Gaming apps, lifestyle apps, social media apps and Google apps usually dominate the market of mobile application. Bigger companies like hospitality, banks and retailers are utilizing the mobile applications for direct marketing and for enhancing customer engagement while the smaller and middle-sized businesses are also following the herd of creating their personal apps. Check out the few mobile app development trends that you should watch out for in 2018.
#1: Wearable apps and Internet of Things
The main idea of smart cities, smart home, automotive industry, industrial IoT, smart retail and smart health is gaining momentum. From smart offices to smart homes, from education to health care, IoT apps are soon going to become commonplace, as they have already started being in 2017. Although IoT will take some time to take off fully, it's here to stay for a pretty long time. In order to increase IoT adoption, Google has even released Android Things and with the rising demand for connected devices, more and more apps will be needed for smartphones and smart devices to meet the requirements of people.
#2: Mobile payments
The customers who have been engaged in online shopping via Mobile Applications have been using credit or debit cards or internet banking to pay for things. However, with the introduction of Google Wallet and Apple Pay customers are eventually shifting to mobile commerce. It will definitely be a good way of companies to provide in-depth analysis and to harvest data regarding clients. Mobile commerce will also stay strong in 2018 and beyond that.
#3: Accelerated Mobile Pages
One more upcoming trend is accelerated mobile pages or AMP. Since the time Google brought into effect the Google AMP project, page loading on the mobile devices has become accelerated. With the help of AMP, you can witness the extremely quick loading of any web page on your mobile. Apart from the function, Google even announced that it is going to offer another isolated search index for the mobile web. From the perspective of SEO, this transforms several approached of mobile app development. Increased visitors, high CTR, higher page ranking, easy analysis of visitors and improved visibility of ads will be a few benefits of AMP.
#4: Apps based on cloud storage
The mobile app developers are all designing increasing number of mobile apps which are driven by cloud. Due to the increased usage of cloud technology, it's become easier and quicker to receive data without letting it impact your phone memory. With Google Drive, Dropbox and different other cloud apps, there will be even larger numbers of mobile apps which are driven by cloud.
Therefore, now that you know how mobile app development is the ultimate trend for the time-being, it is vital to stay updated with the latest upcoming trends to deliver the best end-product to your user.