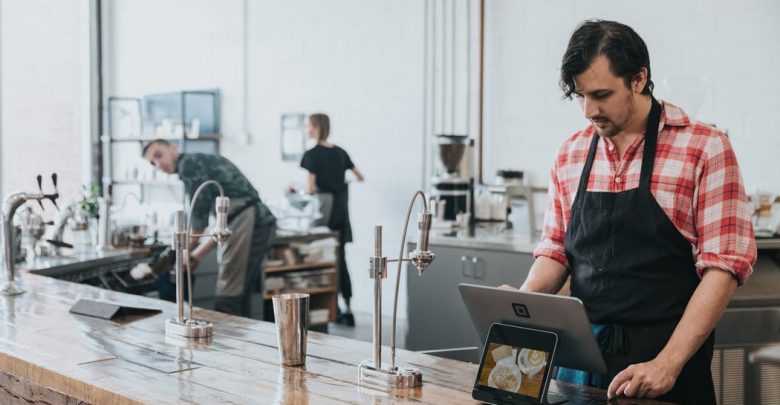 Whose business couldn't benefit from a bump in sales? Especially in the notoriously difficult restaurant industry, business owners take advantage of whatever they can find to give their operation a lift.
There are restaurant management tips and tactics which are tried and true, but one of the trendy ways Millennial-owned restaurants across North America are revitalizing their operations is by incorporating new technology, like employee scheduling software. This has become a great way to find efficiencies while making the jobs of employees easier and even more pleasant.
Here are three important ways that employee scheduling software has let restaurant owners take charge of their business.
1. Faster Schedules Free Up Staff
As like its name suggests, employee scheduling software tool creates schedules in far less time than it would generally take, up to 80% less in fact. This means that your employees can remain where they're most active, usually serving customers or cooking up food. Effective employee scheduling is one of the best restaurant management tips and tactics to get more from available resources. Employee scheduling software makes a time-consuming and frustrating task simpler to perform, which has an important impact on your staff in and of itself. But the time saved leads directly to reduced labor expenses of 1-3%. Finding efficiencies in what is historically the biggest drain on a restaurant's finances is a major win from a business perspective.
2. Responsive Communications Technology
The incredible era of technology we live in is best demonstrated by vast improvements in communications, as people are always connected to each other in multiple ways. But the essential thing for a business is that people are connected efficiently, and employee scheduling software makes it happen.
Managers can inform staff using one-way messages which cannot be responded to. This way, they can update them with essential knowledge — say, perhaps, a new drinks special — but in a way which pre-emptively prevents unnecessary responses from wasting time. When dialogue is needed between any staff or between teams, any configuration of a group chat can be created.
Workers are always connected, but only in ways that save the business time.
3. Vast Data at a Glance
The manager-facing dashboards present every statistic a manager or executive could want, and in a way which makes it easy to compare against recent statistics. Labor costs, labor as a percentage, total sales, and even weather data are all presented at a glance.
The manager logs are all cloud-based, so they can never be lost and they can be accessed from anywhere in the world at any time. Industry-leading employee scheduling software links to all the major POS brands, so obtaining the financial data is effortless. The dashboard also includes feedback from frontline staff and even perspective from guests, too. It presents a full and total picture of everything going on in the restaurant.
Restaurant owners know the challenges they face, but not necessarily all the modern solutions for these problems. Employee scheduling software has given a badly needed technological lift to many restaurants in North America by making work processes more streamlined.