Apps
11 Top Proven Strategies for Generating Money from Free Apps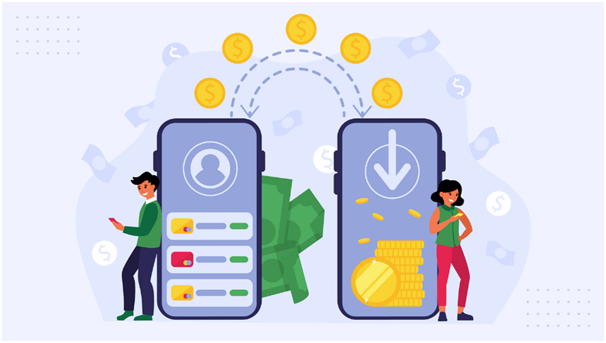 Wondering, is it possible to make a considerable amount of money via free apps? The answer to this is definitely – YES. Not one or two, there are several proven strategies that would help you in generating revenue simply by developing a seamless free mobile app.
As per the report generated by the Statista, in 2017 free apps generated revenue of around $37 billion, while the revenue generated by the paid apps was $29 billion. The reason is very straightforward. People prefer using free apps and tend to use the paid ones only if it is extremely useful for them.
Thus, being a brainy entrepreneur, grasp this opportunity and develop a free mobile app and add solid lucrative monetization ways to it to make money.
Let us throw a complete light on this:
· Paid Apps V/S Free Apps
Before we start discussing the monetization ways for free apps, we should first learn about the difference between the paid mobile apps and free mobile apps.
Google Play states that 98% of revenue from all over the world is generated from free mobile apps. This data is enough for anticipating how powerful and vast the power of free apps is. These apps are more installed because of the innumerable advantages they offer. The advantages are:
Absolutely FREE to use

Easily installed through App Stores & Google Play

Plays a vital role in boosting business sales and leads

The best tool to attract huge customer base
Be it healthcare, education, e-commerce, or the tourism sector, today, most of start-ups and firms prefer launching their free mobile app so as to gain increased visibility. With increased visibility, they can augment the customer base graph and consequently make money.
Paid apps in comparison to free apps are not that successful. There are high chances of losing app users who do not find it worth paying to access certain app features. Software companies create paid apps and only a professional person would willingly pay for the added benefits derived from a particular feature of the paid app.
Downloads of paid apps are very few in comparison to that of free apps. Especially when people can get almost the same services as the paid ones, then why will they download the paid ones? Hence, the overall paid app must be an excellent and exceptional one, and then the only one will willingly pay for it. Also, it should offer superior-quality services.
· Proven Strategies Through Which Free Apps Can Make Money
There are a lot many strategies that can be applied to your free app so that it can become the biggest source of revenue for you. Here all the possible monetization ways have been discussed in detail. Don't miss going through all of them.
1. In-App Advertisement
Everywhere you will find ads. Across all the social media channels, users are assailed with commercials. You can also use this monetization method and place commercials of popular brands on your free app. You get paid commission from the brands whose ads are flashed on your app.
Though being the oldest advertising form, Banner Ads are still very effective in generating revenue. It comes in various shapes and sizes comprising more image or graphic-based ads instead of text-based ads. Through this you can:
Measure the performance
Promote the sponsorships
With attention grabbing content, attract the audience
Native Ads
Such type of ads annoys the app uses very little as the contents displayed on the app screen are similar to the ones that the user is watching.
The entire screen of the mobile is covered by these types of ads. However, the ads come along with a cross button at the top, so that the user can cancel them if he is not willing to watch them any further. The main aim of these ads is to draw the attention of the user towards the ad.
2. Referral Marketing
By promoting the services of any 3rd party on your free app, you can make money. As per the report published by Sweet pricing, 33% of free app owners earn a good amount through this monetization method. Wondering how? Have a look:
Cost per acquisition (CPA)
3. Subscription
This is also one of the effective monetization strategies for making money through your free app. As an app publisher, you can first provide your app users free content or access to limited features. After that, you can ask them for a subscription so that they can access all of them after subscribing.
This model is perfect for streaming and news-based apps from where users get the new and latest content. Streaming apps like YouTube and Spotify and news apps like Zee News use this monetization model.
4. In-App Purchases
IAP – In-app purchases are the further added virtual items, features and functionalities that can be bought by the users within the app. Considered as the freemium subset, most of the gaming apps like PUBG, Candy Crush Saga, Farmville and many more use this monetization model so that the players can buy the power-ups and lives and clear the levels.
There are 3 types of in-app purchases that are used for generating revenue. They are:
Consumable IAPs
Non-consumable IAPs
Subscriptions
5. Selling Merchandise
Using your app, you can sell merchandise directly. The merchandise can be anything like toys, caps, accessories, shirts, books, etc. By selling these items through your app, you can make your business noticeable and can expand your customer base.
6. Sponsorships
Sponsorships cannot be considered as the common method of generating income from free mobile apps. However, it proves to be an interesting and intriguing monetization strategy. You need to reach out to those sponsors who are dealing in the same field in which you are. Collaborate with them and ask them for sponsorship. On partnering with the sponsors, you can adjust your app design that matches well with your sponsor's brand or logo.
7. Transaction Fees
You can also generate revenue from your free app by charging fees for every transaction done via your app. Transaction fees strategy is applicable only in those cases where money transaction takes place. By integrating multiple payment gateways into your app, you can take the benefit from this model. The free apps that are making money through this model are:
Food ordering mobile apps
All e-commerce apps
Flight & hotel booking apps
8. Crowdfunding
This is the newest method to accumulate funds quickly and easily for your free app. Platforms like Crowdsupply, Kickstarter, Chuffed, and Patreon can be used for sharing your ideas and gathering funds. Note that your idea must be innovative and creative and then only you can accumulate funds required by you for the development of your app as well for your app marketing.
9. Email Marketing
This is yet another one of the effective monetization models that will always be picked by maximum free app owners. At the time of registration, you can ask your users for their email ids. Once you receive the email ids of your users, you can share your latest services and products with them by sending an email for the same to them. Also, ensure that they grant you permission to send frequent emails to them.
Don't annoy your users by sending emails at short notice. They might get annoyed and uninstall your app.
10. Free Trial
Gain your app user's confidence by offering them a free trial. The free trial period can range from 7 days to 30 days. Let them access your app for free and after the completion of the free trial period ask them to upgrade to a paid member by paying a minimal fee.
If your user will find your app extremely helpful, they will definitely pay to access the additional features of your app.
11.Selling Data
Have you ever noticed that you get notifications on your mobile number or email id from a company whose website you have never visited? This is the game of monetization model – Selling Data. App owners sell the data of the users to generate revenue. However, this is not the right way to make money but is being adopted by many app users.
· Steps To Create a Seamless Free
Other than the above-mentioned monetization models, there are some more important factors that would help you in making more money from your free app. These factors will make your app more visible. The more the visibility of your app, the more it will be installed. Things that need to be in your free app so that it can make money easily are as follows:
Properly executed idea
Impeccable code
Well-thought UX
Perfect app packaging
Catchy app name
Attractive app demo videos and screenshots
Informative and clear descriptions
Summing Up
Due to immense competition and the zeal to earn money, people are incessantly coming up with new and innovative free app monetization methods. In this piece of writing, we have discussed the most common and highly used monetization models. The above descriptions, if implemented correctly, will definitely help you in reaping out maximum from your free app.