Apps
10 Best Meditation Apps for Relaxation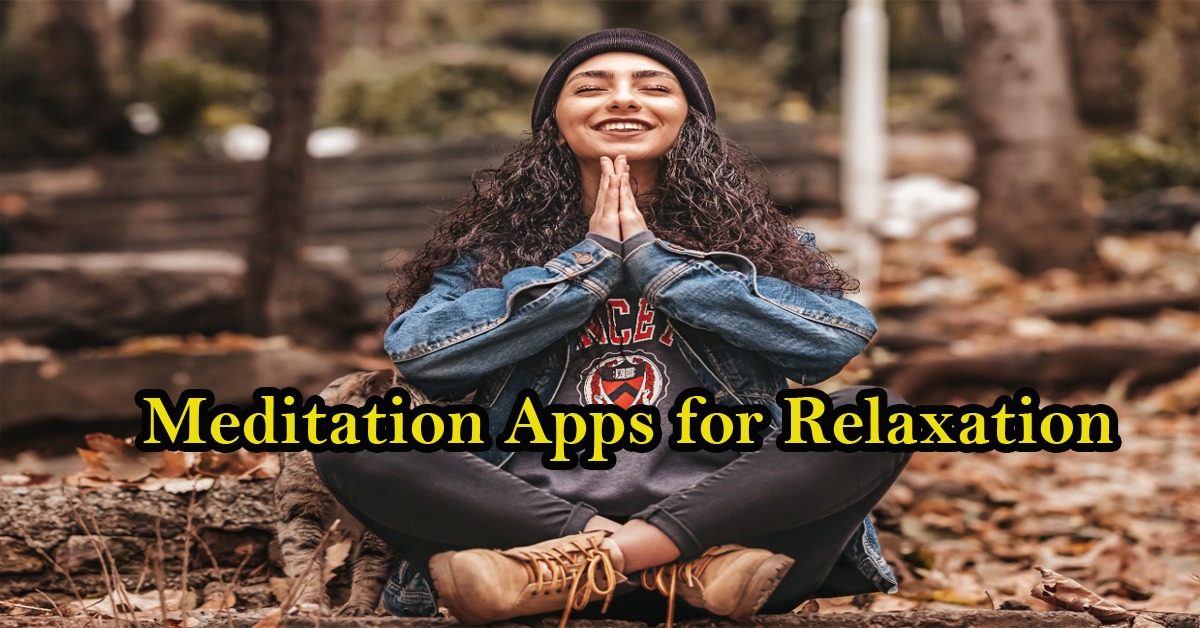 Meditation is an excellent way of adding a little relaxation to your day, and many apps can help you. The fantastic thing about using apps is the accessibility; you can have a moment of calm anywhere with the apps on your phone.
This article looks at ten of the best meditation apps for bringing calm and relaxation.
1. Insight Timer
An excellent app for anyone who doesn't want to spend too much money on meditation, Insight Timer offers thousands of free meditations. In addition, it's a fantastic resource for anyone who is beginning their meditation practice and doesn't know where to start.
As well as offering a range of subject-specific meditations, the app provides other resources you can access for free. For example, it allows communication with like-minded individuals, live in-app yoga classes, and introductory sessions tailored toward specific topics.
2 . Headspace
One of the most popular app options, Headspace is excellent for anyone from an absolute meditation newbie to a seasoned pro. The app creates a plan specifically designed for your needs, skill level, and abilities to begin your journey.
Alongside offering introductory meditation sessions ideal for getting anyone started, Headspace also offers slightly more tailored approaches. Its more specialized additions include animated meditative sessions for children, shorter sessions to complete no matter where you are, and emergency sessions to turn to when you need them.
3. Happy Not Perfect
Happy Not Perfect is great for tailor-made practices, emphasizing using meditation for your emotions. It's great for helping you learn how to work through your feelings and restore some calm and relaxation. Over time, you are likely to see an improvement in how you face emotions.
The app is highly personalized to you, your skills, and your routine, so you can focus your meditation practice on your needs. In addition, it offers personalized hints and tips on how to get the most from your practice and how you can further your meditation to benefit you.
4. The Mindfulness App
Offering a five-day introductory course, this app is an excellent option for beginners who are just getting started with meditation. It also provides meditations, both guided and silent, so you can find the style that works for you, and you can choose how long you want to practice with sessions of three to thirty minutes in length.
It also offers the ability to personalize your practice with mindful reminders whenever you need them and the option to track your meditations in an in-app journal. This is fantastic for anyone who struggles to stay accountable with new habits.
5. Calm
Calm, another well-known meditation app, offers sessions on everything from work stress to improved sleep. Helping you learn the basics of meditation, the importance of breathing, and how to utilize sound, the app can help you relax, lessen anxiety, and practice gratitude.
It also adds a challenging aspect to your meditation practice, offering programs that last a specific amount of time and can be great to help you settle into regular practice. The app is also capable of connecting to Apple Watches so that you can meditate from anywhere.
6 Breethe
Offering daily bite-sized meditation sessions, Breethe is excellent for beginners of the practice looking to learn how to do it regularly. It includes classes and talks from professionals in the industry, intended to help you improve your relaxation and better control your reactions to stressful events.
Alongside meditation sessions, you can also access playlists and stories designed to listen to if you want to get better sleep. On top of helping with meditation, Breethe is a good app for anyone who struggles to get proper sleep due to anxiety, stress, or restlessness.
7        Buddhify
buddhify has a great range of meditations available for the price, with everything from anxiety management to emotion regulation covered in the different sessions. It highlights practices available no matter what you are doing at the time, with sessions suitable for walking, studying, or eating.
With meditations, both guided and non-guided available, the app offers a timer so you can manage your sessions. For guided sessions, you can access options lasting between three and forty minutes, so you can be sure to fit in a session no matter how long you have.
8 Aura
Aura is a favorite with people just getting started with meditation. It offers guided meditation for anyone who wants to take a break throughout the day to relax and relieve stress and anxiety. The meditation topics are also wide-ranging enough to satisfy different needs and routines.
The free version of Aura offers daily, three-minute meditations, although the premium version offers much more. With the paid-for premium version, you can track your meditations and your moods in a journal, and it also provides reminders to meditate.
9 Sattva
The Sattva app is based on ancient Vedic meditation principles. Alongside meditations, you can also find Sanskrit music, chants, and mantras to help you with everything from tranquillity to acceptance. The app is excellent for providing insight into the workings of the mind and body.
Sattva is an ideal choice for anyone who wants to learn more about meditation's fascinating, long history. Along with the opportunity to begin your journey in meditation, you also get to learn more about the origins of meditative practices and how they inform the practice as we know it today.
10 Inscape
Inscape's app focuses on stress reduction and sleep improvement. The best thing is its emphasis on emotions; whether you're having a bad day or experiencing anxiety, the app has something to help you address how you feel and work to resolve it.
It allows you to set meditation goals and recommends exercises based on your goals, how much you can do, and your meditation ability. It then offers access to playlists full of meditation practices guided by teachers at the Inscape base.
Final Thoughts
For many, meditation is one of the essential parts of relaxation. Meditating can help you relax, reduce stress, and add calm to your day.